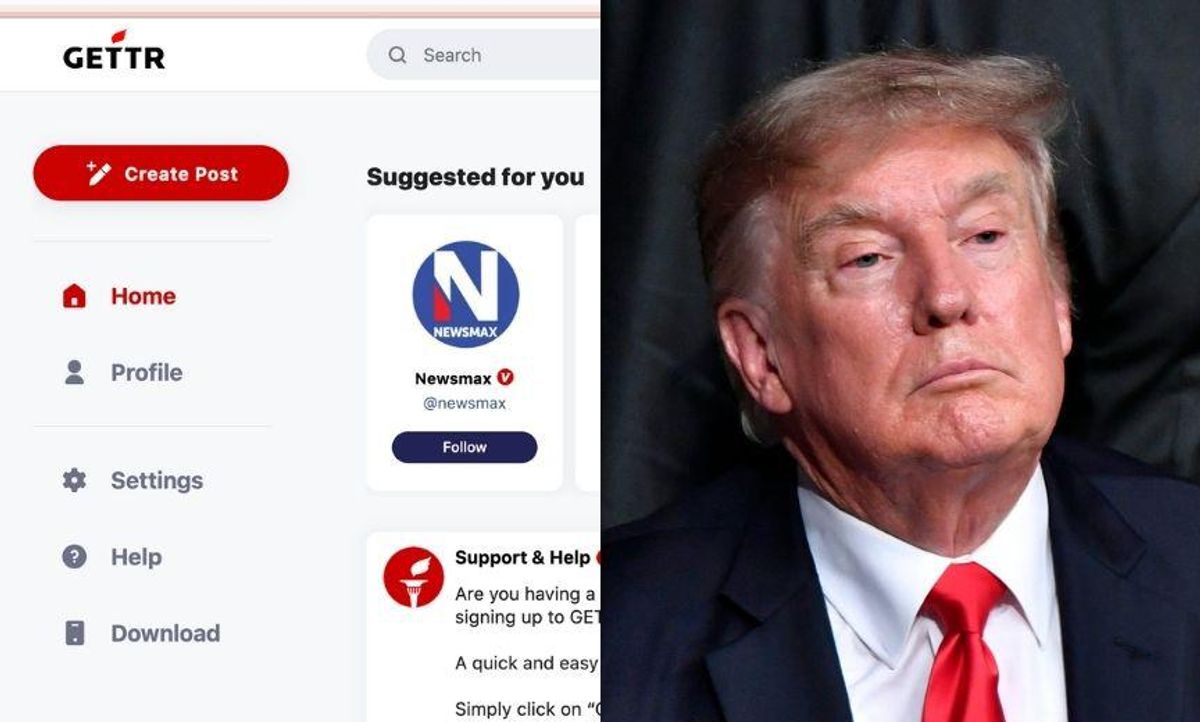 GETTR // Jeff Bottari/Zuffa LLC
It's a common claim from Republican lawmakers and media personalities that social media outlets suppress conservative posts and accounts, falsely accusing the private companies of First Amendment violations.
After former President Donald Trump was banned from a host of social media outlets this past January for inciting violence among his followers, these claims only skyrocketed.
That's led to legions of conservative opportunists to peddle pro-Trump social media outlets that supposedly put no holds on speech limitations.
One of the most recent is GETTR, launched by former Trump spokesman Jason Miller, but the outlet's defining characteristic—its lax content moderation—is yielding some scary results.
According to a report from Mark Scott and Tina Nguyen of Politico, GETTR is being inundated by "terrorist propaganda spread by supporters of Islamic State."
Users have been subjected to graphic beheading videos, calls for violence against the west, and even depictions of militants executing Trump. The Politico report notes that at least 250 GETTR accounts regularly post such content, boosting it with pro-Jihadi hashtags.
Though GETTR brands itself as a free speech absolutist platform, it does indeed ban "unlawful, harmful, threatening, abusive, harassing, defamatory, libelous, indecent, vulgar, obscene, sexually explicit, pornographic, profane, hateful, racially, ethnically or otherwise objectionable material[.]"
In a statement, Miller said:
"ISIS is trying to attack the MAGA movement because President Trump wiped them off the face of the earth, destroying the Caliphate in less than 18 months, and the only ISIS members still alive are keyboard warriors hiding in caves and eating dirt cookies."
People weren't exactly surprised to learn that extremists found an online haven in right-wing social media.
Some noted similarities in the philosophies informing both right-wing and jihadi extremism.
It's unclear how GETTR will move to moderate the content.