www.facebook.com/FullerHouseNetflix
Fuller House on Netflix released the second half of season 3 today. The show is a revival of 90s comedy Full House. It follows DJ Tanner-Fuller, who is recently widowed after her firefighter husband dies in the line of duty. She moves into her childhood home with her three sons, sister Stephanie, best friend Kimmy Gibbler, and Kimmy's daughter Ramona. There are regular cameos by members of the original Full House cast, including Danny Tanner, Jesse Katsopolis, and Joey Gladstone. Just like the original, Fuller House on Netflix is full of bad jokes, lots of hugs, and a healthy helping of nostalgia.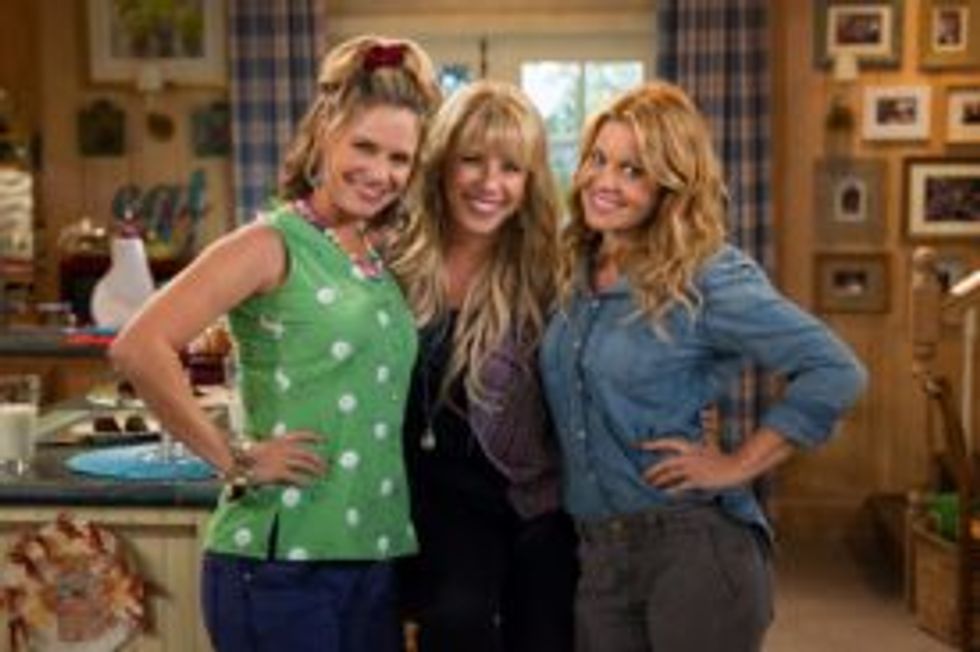 www.facebook.com/FullerHouseNetflix
Keep reading...
www.facebook.com/FullerHouseNetflix
When Fuller House season 3, part 1, was released in September 2017, fans were left with a massive cliffhanger. However, people who watch Fuller House on Netflix didn't have to wait long to see how DJ's first love Steve reacts to the shocking news he heard on the way to his wedding in Japan.
Fuller House season 3, part 2, will release on Netflix December 22nd at midnight. Here's what you need to know about where these well-loved characters are after nine episodes of the Full House revival (and here's a spoiler alert):
Keep reading...