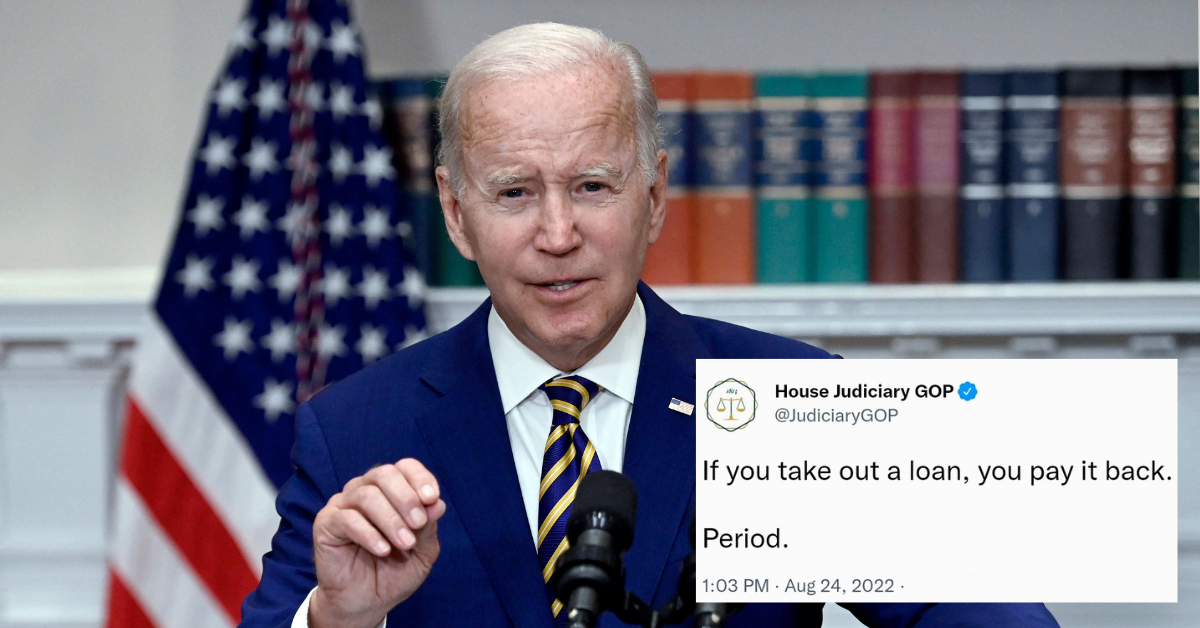 @JudiciaryGOP/Twitter; Olivier Douliery/AFP via Getty Images
In what many are calling a major win for the Biden administration, Democratic President Joe Biden announced Wednesday a program of student loan forgiveness that will impact approximately 43 million people in the United States with almost 20 million having their entire debt wiped out.
Addressing the predatory lending practices, out of control interest and the crippling credit fallout caused by federally backed student loans was a core issue among Democrats during the primaries leading up to Biden's nomination.
The failure to address it has also been a bone of contention with progressive Democrats as well as liberal leaning independent voters.
But now that the Biden administration has announced their plan to alleviate debt for those making $125,000 per year—$250,000 for couples—not everyone is celebrating.
The official Twitter account for the GOP Judiciary committee tweeted:
"If you take out a loan, you pay it back."
"Period."
But rather than concurrence, the GOP got some reminders.
Like a certain GOP leader's record of paying back loans.
In addition to pointing out the many times former Republican President Donald Trump failed to repay his loans, people reminded the GOP of the Republicans who took PPP loans then accepted loan forgiveness instead of paying it back.
Period.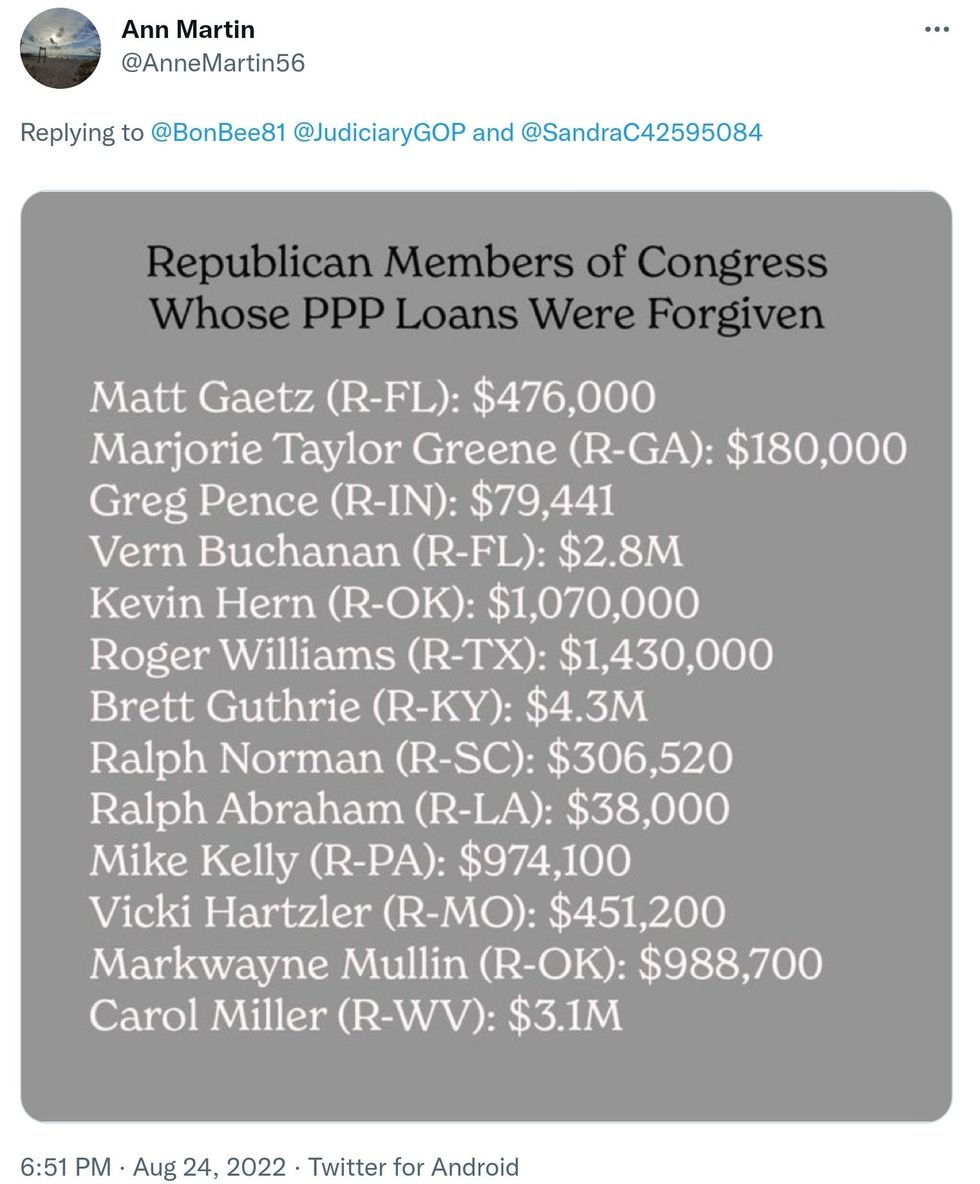 @annemartin56/Twitter
As well as other bailouts for wealthy corporations and individuals.
In addition to loan forgiveness, repayment has been pushed to after December 31, 2022.
Payments can also be capped at 5% of a person's monthly income.
To learn more, you can visit the White House student loan forgiveness FAQ here.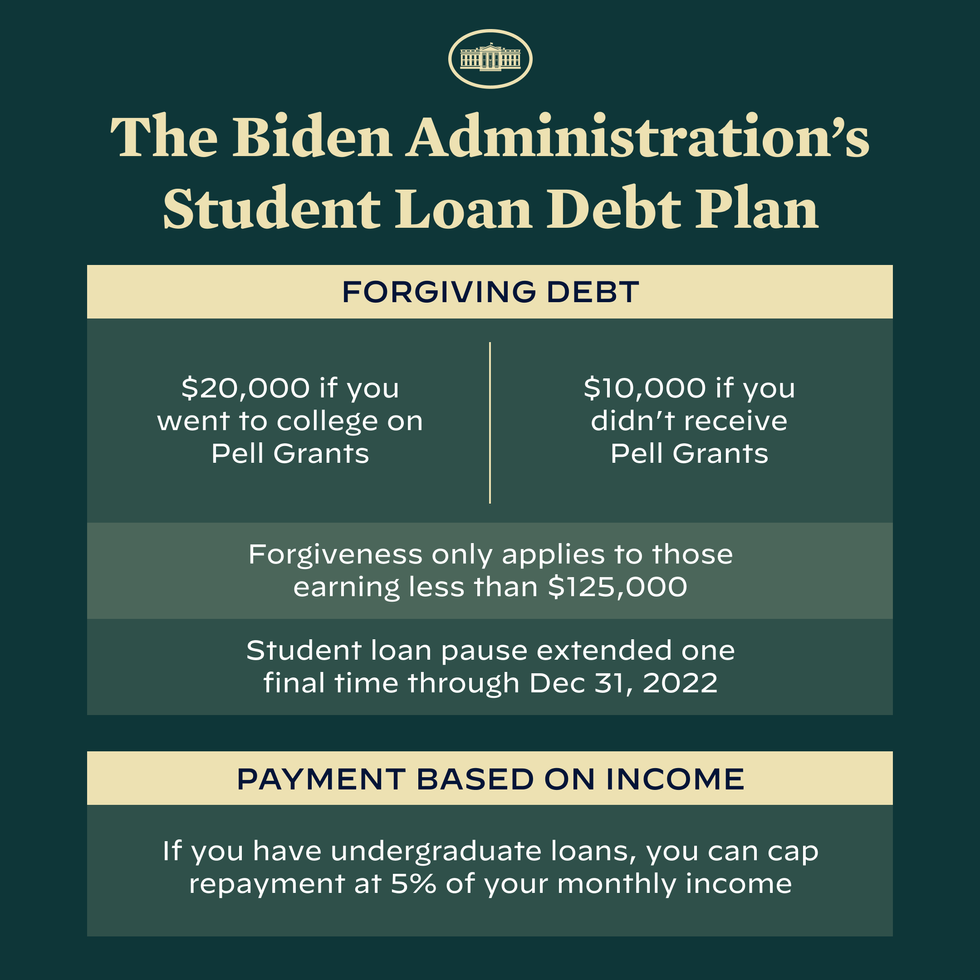 White House