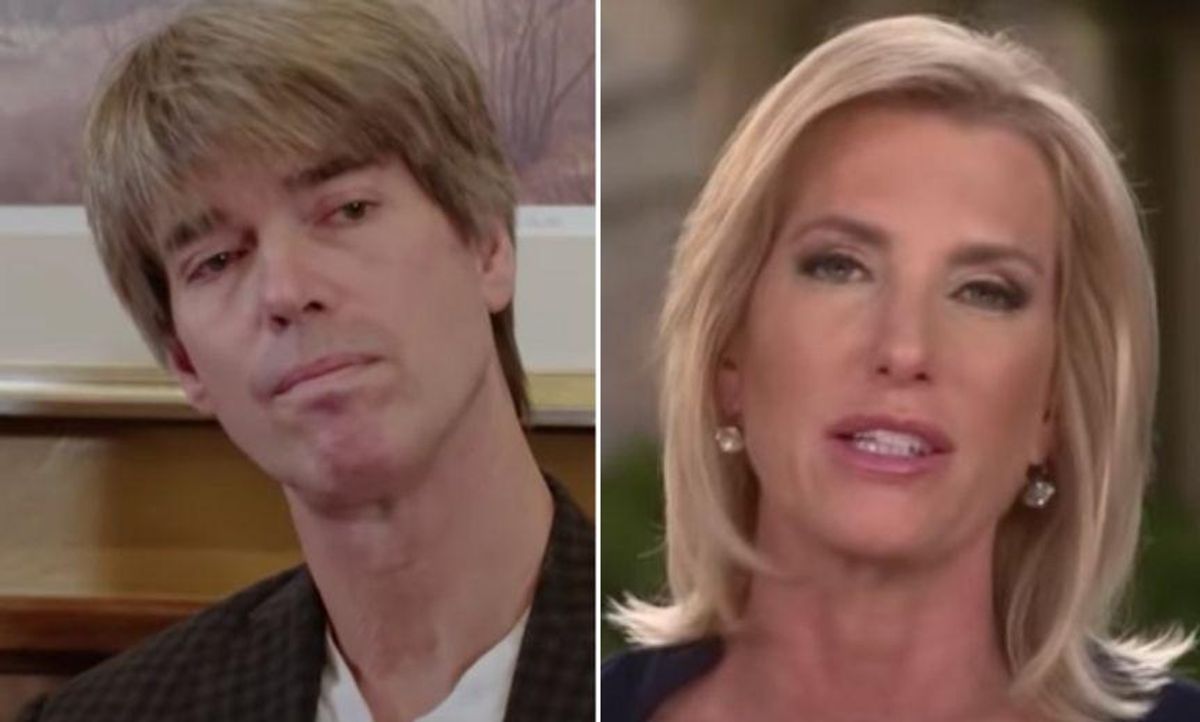 VICE // Fox News
Far-right Fox News host Laura Ingraham has been a top promoter of disinformation regarding the pandemic that's killed over 600 thousand Americans and railed against any and all efforts to slow its spread.
Ingraham has falsely claimed that restaurants don't contribute to the spread of the virus and that there's "no real scientific basis" social distancing works. She was one of the first people in conservative media to recommend ivermectin, often used as dewormer for horses and sheep, as a treatment, despite CDC warnings against this.
The Fox News host is also one of the most vocal critics of lifesaving vaccines, which are proven to be safe and effective. Ingraham calls them "experimental" and has painted any federal vaccination efforts to totalitarian takeover.
And on Saturday, Ingraham shared an outdated study suggesting that mask mandates in schools are ineffective at slowing the spread.
The study was conducted before the emergence of the Delta Variant, which has led to unprecedented pediatric cases of the virus and untold numbers of outbreaks in schools.
Ingraham's own brother—Curtis Ingraham, a frequent critic of hers—called the disinformation peddler out for her constant condemnation of masks and other effective safety measures.
People praised him for calling his sister out.
Others raised questions about the study.
Ingraham has yet to respond.