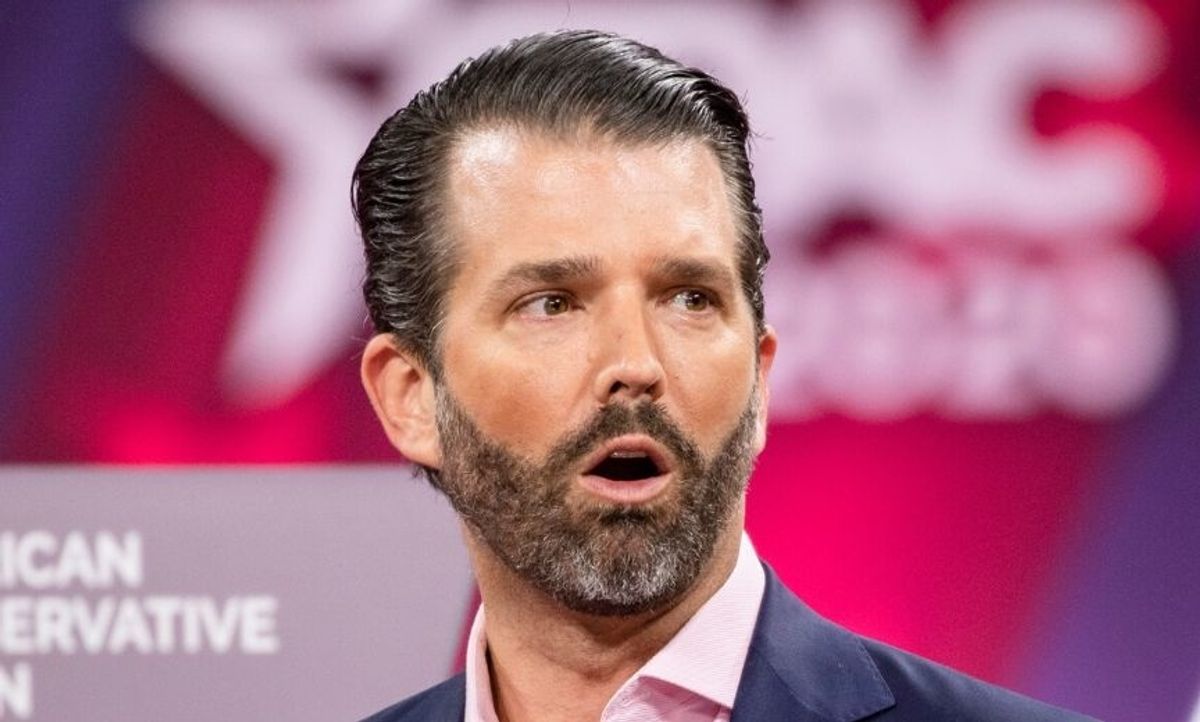 Samuel Corum/Getty Images
As COVID-19 cases continue to rise across the United States and millions face unemployment as businesses across the country shut their doors, President Donald Trump was given a chance to calm Americans at a Friday press conference when NBC reporter Peter Alexander asked what his message was to Americans who were scared.
Trump responded by calling Alexander a "terrible reporter" and said his question was "nasty."
Journalists and other everyday Americans considered it a softball question. All Trump had to do was tell Americans to stay calm, follow health official guidelines, and trust that lawmakers were working hard to keep them safe.
After Trump's outburst, his supporters scrambled to justify it by painting Alexander's question as malicious—a deep state tactic designed to entrap Trump.
One of those supporters was Donald Trump Jr., the President's eldest son, who posted this tweet.
Junior asked someone to tell him how a reporter asking the President to reassure scared Americans during a crisis could possibly reduce the virus's spread.
People were quick with their answers.
But they had questions of their own as well.
Minutes after Trump's tantrum, Alexander asked Vice President Mike Pence the same question. Pence advised Americans to respond to fear with vigilance and to follow health professionals' guidelines.
It was really that easy.
In response to the President's hysterics, #TrumpMeltdown began trending on Twitter.
Feeling assured, America?
Keep reading...Show less