Previously scheduled charity events are dropping like flies.
18 August 2017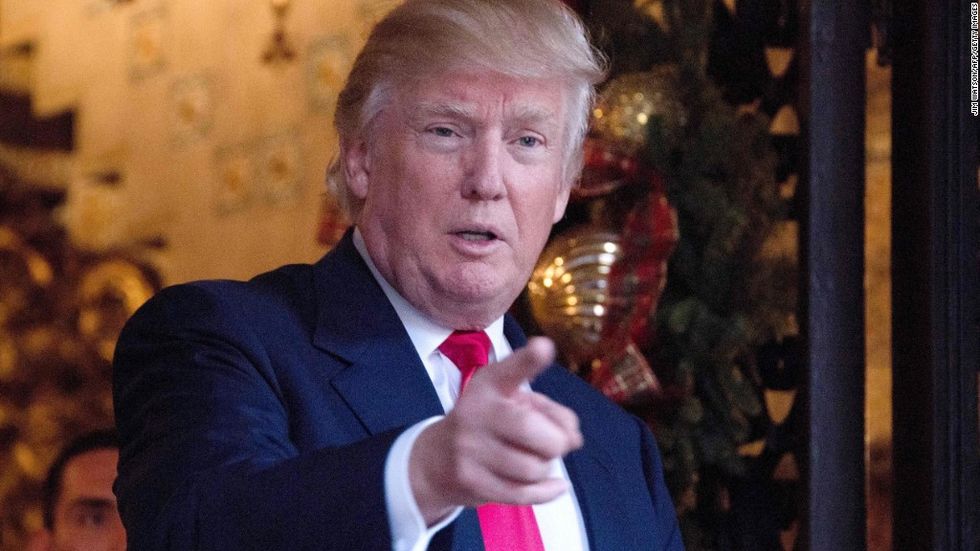 After Donald Trump's remarks earlier this week doubling down on his claim that there is "blame on both sides" when it comes to the violence in Charlottesville, many politicians and even CEOs on his manufacturing council spoke out against his comments. The criticism led Trump to disband the council as well as his strategic and policy forum before more business leaders could jump ship.
But the fallout from Trump's offensive press conference has not been limited to his presidential duties, it's now hitting his business entities as well, in particular his Mar-A-Lago resort in Florida.
On Thursday it was reported that The American Cancer Society and Cleveland Clinic research hospital would cancel fundraisers that were scheduled to be held at Mar-a-Lago next year.
#10 and #12 on my list have gone from "yes" to "no" today. Other "yeses" still accurate, as far as I know. https://t.co/pC8A7NrpbU

— David Fahrenthold (@David Fahrenthold) 1503005335.0
While neither group mentioned Trump or Charlottesville by name as the reason for the cancellations, Cleveland Clinic's CEO Toby Cosgrove had been a member of Trump's strategic and policy forum, which was disbanded in the aftermath of Trump's comments.
Earlier this year, doctors, nurses and medical students from the Cleveland Clinic had signed an open letter objecting to the use of Mar-a-Lago as an event space for the hospital given President Trump's plans to cut medical research funding.
ACS's statement on their cancellation of the event made clear what their reason was.
"When we chose to hold our 2018 event and related dinner at Mar-a-Lago, we selected the venue based on a variety of factors, including costs and venue requirements. Our values and commitment to diversity are critical as we work to address the impact of cancer in every community."
Late Thursday, another charity, American Friends of Magen David Adom, added its name to those which would be canceling its 2018 fundraising events. The group has been holding its annual fundraiser at Mar-a-Lago since 2012.
NEW: Another charity, @AFMDA (Israeli Red Cross) pulls out of gala at @realDonaldTrump's Mar-a-Lago Club. Third to… https://t.co/E11TJCfqwi

— David Fahrenthold (@David Fahrenthold) 1503012740.0
Neither President Trump nor the Trump Organization has responded to the cancellations and the managing director of Trump's properties in Florida, Bernd Lembcke, did not respond to a phone call seeking comment.
Keep reading...Show less