Twitter erupted after a Fox News Live guest accidentally called Donald Trump 'President Fraud' during a live segment.
04 April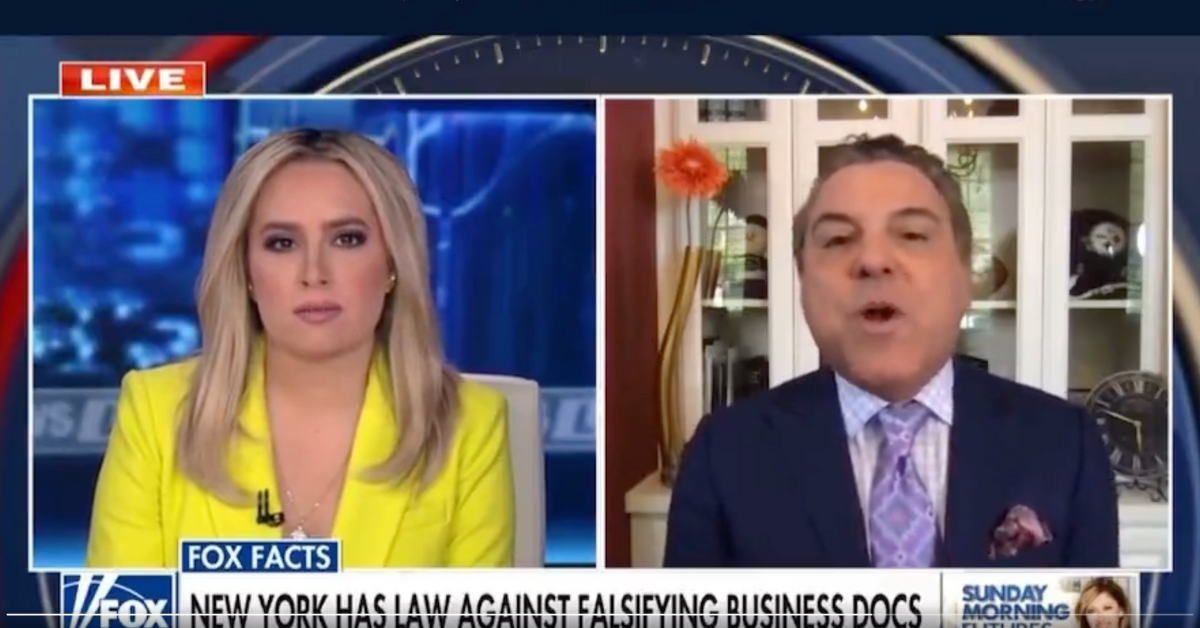 Fox News
A Fox News guest made a bit of an on-air slip-up when talking about former Republican President Donald Trump's indictment on Saturday.
The internet has turned it into a whole thing.
Pro-Trump commentator and attorney Brian Claypool referred to Trump as "President Fraud" while replying to a question about a supposed lack of evidence for Trump's indictment.
#PresidentFraud has been trending ever since.
Claypool was asked how the Manhattan DA was able to bring charges against Trump if there isn't enough evidence.
He responded:
"I think there's no question about it that he wants to humiliate President Fraud, or President Trump"
Claypool quickly corrected himself to "President Trump," but many thought the slip was a little too smooth for it to be a phrase Claypool has never used before.
You can view a clip of Claypool's comment below:
Reactions on Twitter ranged from appreciation for the new appellation for Trump to derision over a Fox News guest accidentally saying the quiet part out loud.
A lot of people speculated the entirely accurate monicker may stick.
Others took the opportunity to be punny.
Donald Trump surrendered himself into police custody this morning and pled not guilty to 34 counts of "falsifying business documents" in connection to alleged hush-money paid to adult film star Stormy Daniels during his presidential campaign in 2016.
The arraignment marks the first time Trump has faced criminal charges for his actions, but it might not be the last. There are at least 3 other ongoing investigations involving the former President.
This is likely not the last we'll see of "President Fraud" facing the consequences of his actions.