After it was reported that Donald Trump is planning a campaign event in Detroit on September 27 to court UAW members, Shawn Fain slammed Trump's 'billionaire class' economy.
19 September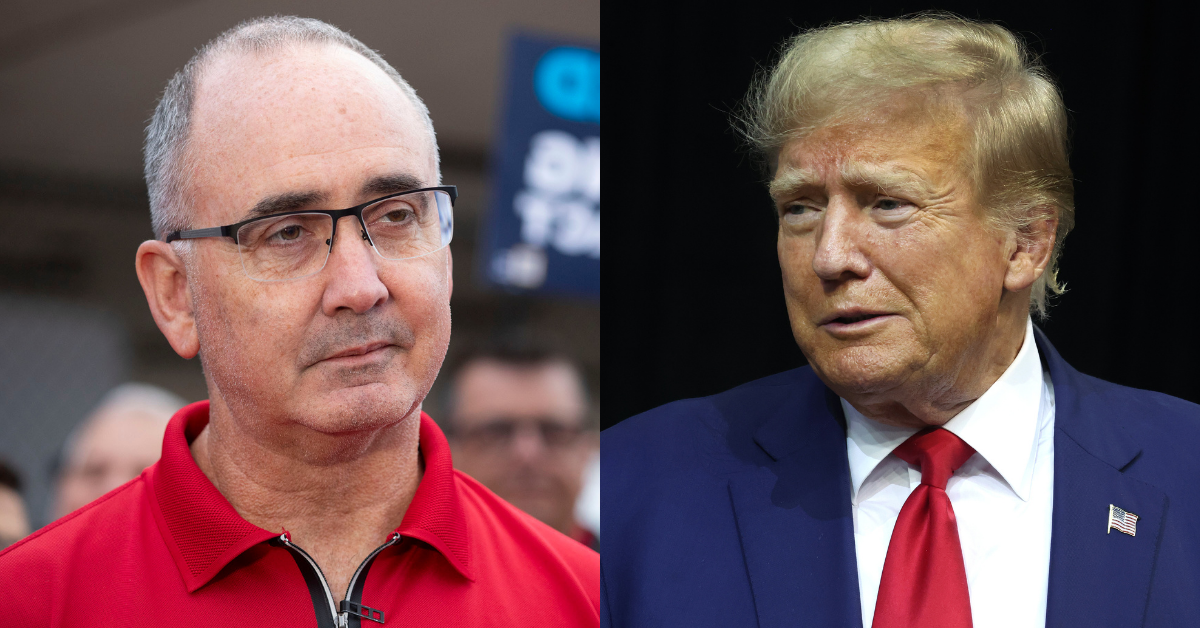 Bill Pugliano/Getty Images & Scott Olson/Getty Images
Shawn Fain, president of the United Auto Workers (UAW) union, was obviously not happy to hear that former President Donald Trump will be visiting Detroit to try to court auto workers in his quest for reelection.
Upon learning that Trump plans to visit Detroit later this month to speak to UAW members, many of whom have been on strike for the past 4 days, Fain categorically rejected Trump and the "billionaire class."
Fain said in a statement:
"Every fiber of our union is being poured into fighting the billionaire class and an economy that enriches people like Donald Trump at the expense of workers."
He continued, making clear that Trump is a big part of the problem, not the solution:
"We can't keep electing billionaires and millionaires that don't have any understanding what it is like to live paycheck to paycheck and struggle to get by and expecting them to solve the problems of the working class."
Fain's statement was appreciated by a lot of Twitter users:
Some UAW members have been on strike for the past 4 days, and the union isn't going to let up on the pressure any time soon.

In a video statement last night, Fain said that the strike will expand to workers at more factories if progress in contract negotiations isn't made by noon this Friday.
"We're not going to keep waiting around forever while they drag this out ... and we're not messing around."
Trump will reportedly be visiting Detroit on September 27, the same day as the second Republican primary debate will be taking place in California.

He is likely hoping to win over some of the striking workers with his usual hyperbolic and false rhetoric about how he is the only one who can make workers' lives better.