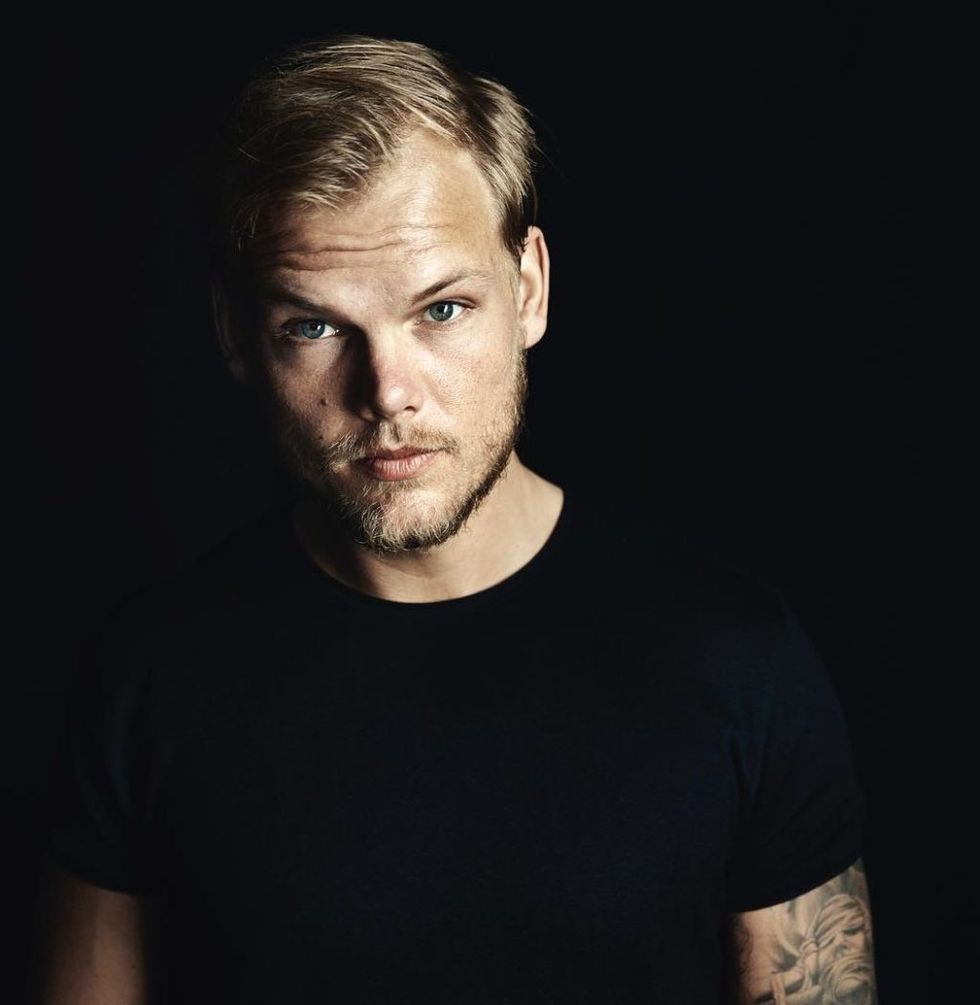 @avicii
Recently deceased Swedish DJ, Avicii, was born Tim Bergling to parents Anki Lidén and Klas Bergling. After his passing today in Oman, Avicii leaves behind his two loving parents. His mother pursued a creative career as well and both parents encouraged him to follow his passion for music. Read on for everything to know about Avicii's parents and early life.
Anki Lidén & Klas Bergling
Avicii's mother, Anki Lidén, is an actress who was born in Mölltorp, Sweden. She is now 71 years old. Since 1971, Anki has been on the scene as a successful actress in Sweden. During her tenure on screen, Anki appeared in more than 50 films and television shows.
Some of the films she appeared in include Buddies (1976), Father to Be (1979) and To Be a Millionaire (1980).
Avicii posted this sweet photo to honor his mother Anki on Mother's Day:
Here's another photo Avicii posted to his Instagram of his mother taking him to see the movie Hercules as a child:
Klas enjoyed the public eye less than his wife and son. Little is known about this quiet and reserved father.
Avicii's Early Life
Born in Stockholm, Avicii had a normal childhood. But everything changed in May 2007, when he signed a contract with Dejfitts Plays label. He was 18 at the time. Then, in 2010, Avicii released his first major hit. The song, "Seek Bromance," reached the top 20 in several countries across Europe. After this hit Avicii found success creating a remix of Nadia Ali's famous single "Rapture" for Ali's new album. By October 2010, Avicii signed a major contract with EMI Music Publishing.
After, came the Avicii songs we all came to know, including "Wake Me Up" and "Levels."
Avicii was unmarried and had no children. He is survived by his parents, his friends, team and fans.
His fans mourn his passing and send well-wishes to his family:
Keep reading... Show less