Two elderly entomologists have donated the largest private collection of insects in the world, worth $12 million, to Arizona State University.
26 April 2017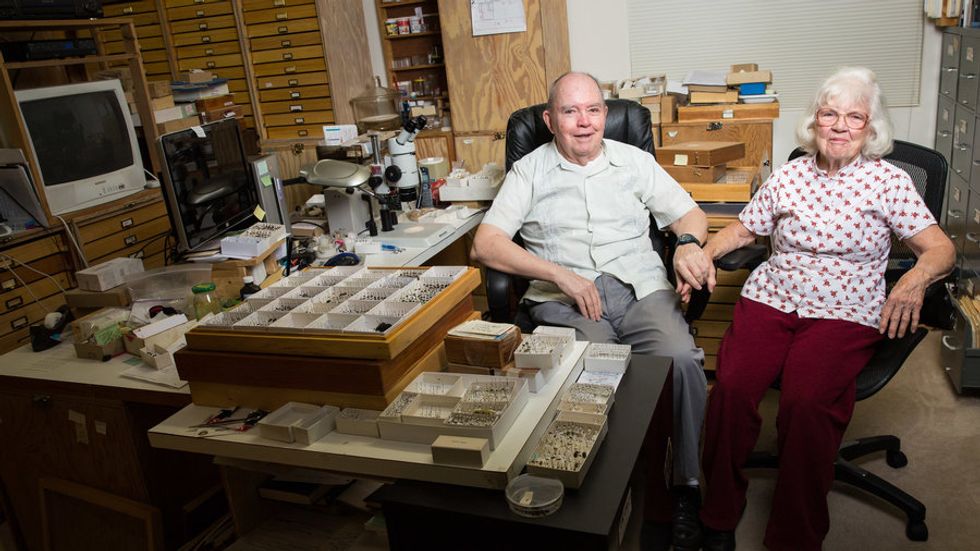 And it came from the home of an octogenarian couple in Arizona.
Charles and Lois O'Brien of Green Valley, Ariz., gifted their entomological anthology — which includes more than 1 million weevils and 250,000 planthoppers — to Arizona State University, along with a $2 million endowment to help identify new species. Charles, 83, is a retired entomology professor, and Lois, 89, is his former student, now one of the world's foremost experts on planthoppers.
The O'Brien collection, which more than doubled ASU's current stock of insects, contains at least 1,000 specimens that are "new to science," according to Nico Franz, an entomologist at ASU and O'Brien's former colleague.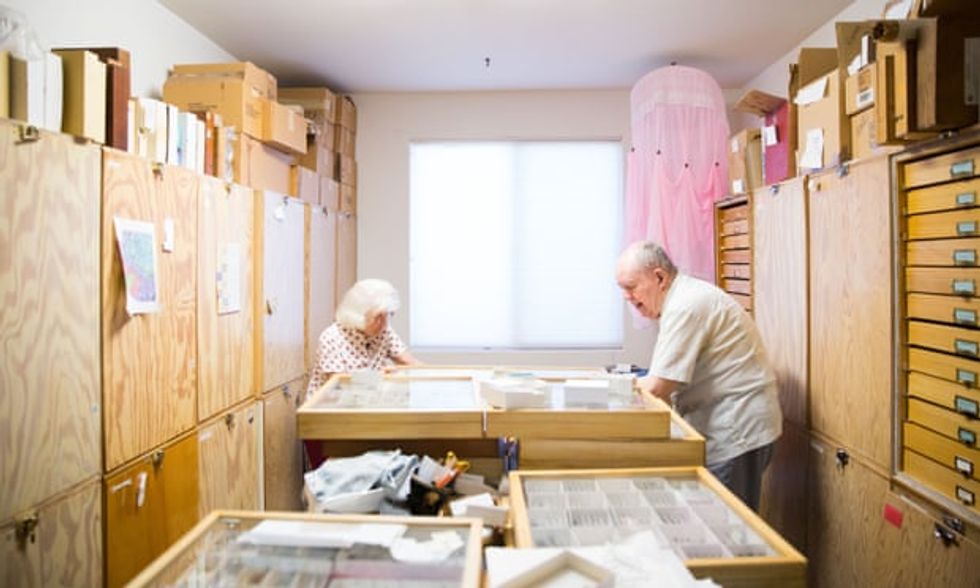 Credit: Source.
"The O'Briens have placed great trust in us as a research community," Franz said in a statement. "And at the same time, it's a responsibility for us to make sure this collection has the greatest possible impact in terms of research and mentoring for future generations."
The bugs, sourced from all parts of the world and gathered over the course of six decades, lived pinned in a series of glass-topped drawers that Lois built herself. When the O'Briens retired to Arizona about 10 years ago, they added two rooms onto their house specifically in which to store the insects.
"Since we have no children, this became our life's work," said Charles, of the collection. "We work seven days a week; we used to work 14, but now we're down to 10 hours a day."
The O'Briens met at Arizona State University in the 1950s, when Lois, who had just received her master's in chemistry and was pursuing a teaching degree, decided to take an entomology course from Charles. She found it so fascinating that she switched her field of study.
"They're such wonderful creatures," Lois said of the insects. "Wouldn't you like to fly? Wouldn't you like to swim underwater for three days? Not to mention stinging. I have a neighbor I would like to sting."
Lois eventually discovered a special affinity for planthoppers, known for their leaf- and thorn-like camouflage, while Charles focused primarily on weevils, small beetles known for their ability to damage crops. Over the past 60 years, Charles has discovered hundreds of previously unknown weevil species, and some are even named after him.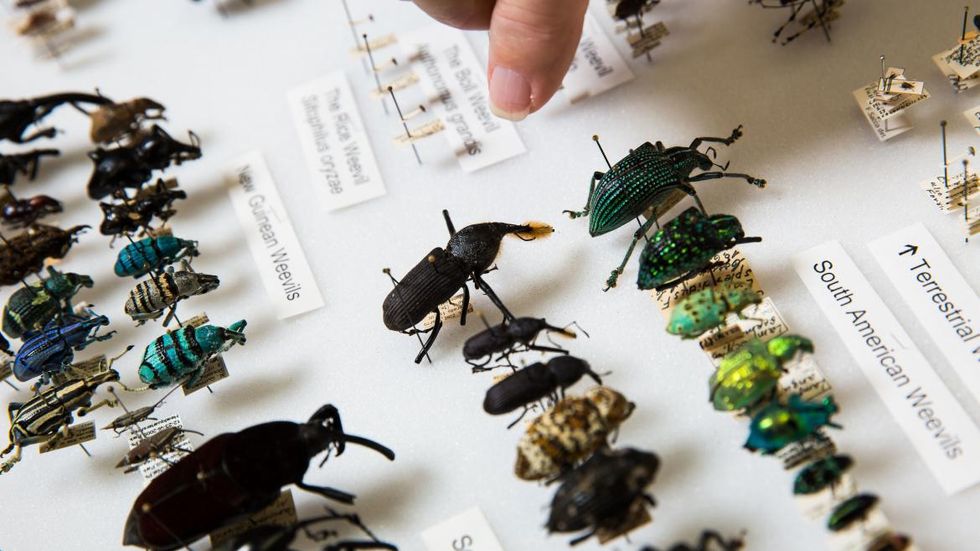 Credit: Source.
The O'Briens' gift will become part of ASU's Frank Hasbrouck Insect Collection, a newly renovated research center and museum in Tempe that is open to the public by appointment. ASU says the O'Briens ultimately chose the Hasbrouck facility specifically for the visibility and accessibility it would lend their collection.
"The specimens have a large reach in terms of their scientific visibility and ultimately their scientific impact for both research and mentoring, and that's at the heart of what the O'Briens were looking for," Franz said.
Keep reading...Show less