[DIGEST: New York Times, Wall Street Journal, Columbia Dispatch, NBC News]
With South Carolina polls now closed, early results show the clear projected winner of the Republican primary to be Donald Trump, with around 33 percent of the vote. With Trump's ascendancy all but secured heading into the race (early polls showed him double digits ahead of the other candidates, although that lead narrowed in recent days), the real battle was once again over who would lead among the establishment candidates. With results still coming in, it looks like the establishment candidate will be Florida Senator Marco Rubio, who is locked in a heated battle for second place with conservative candidate Texas Senator Ted Cruz.
---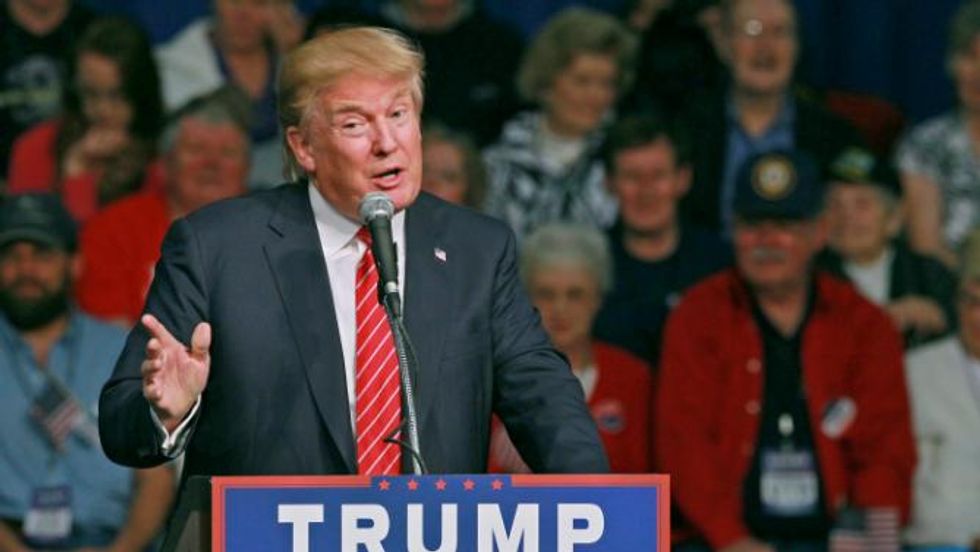 Credit: Source.
After early polling showed Trump to be the near-certain winner, Texas Senator Ted Cruz, the most conservative of the candidates, was hoping to finish second behind Trump in South Carolina. Early polling showed him to be the clear frontrunner for the second place finish, but that is now all but certain.
Cruz's campaign may have been hurt by accusations ofunfair play with his campaigning from both Trump and Rubio. Trump threatened to sue Cruz over an ad by his campaign featuring a 1999 clip of Trump saying he was "very pro-choice." Rubio blamed Cruz for a phony Facebook post, purporting to renounce Representative Trey Gowdy's endorsement of Rubio in favor of Cruz. "It does reflect the kind of campaign you're running and what you're capable and willing to do in order to win,"said Rubio.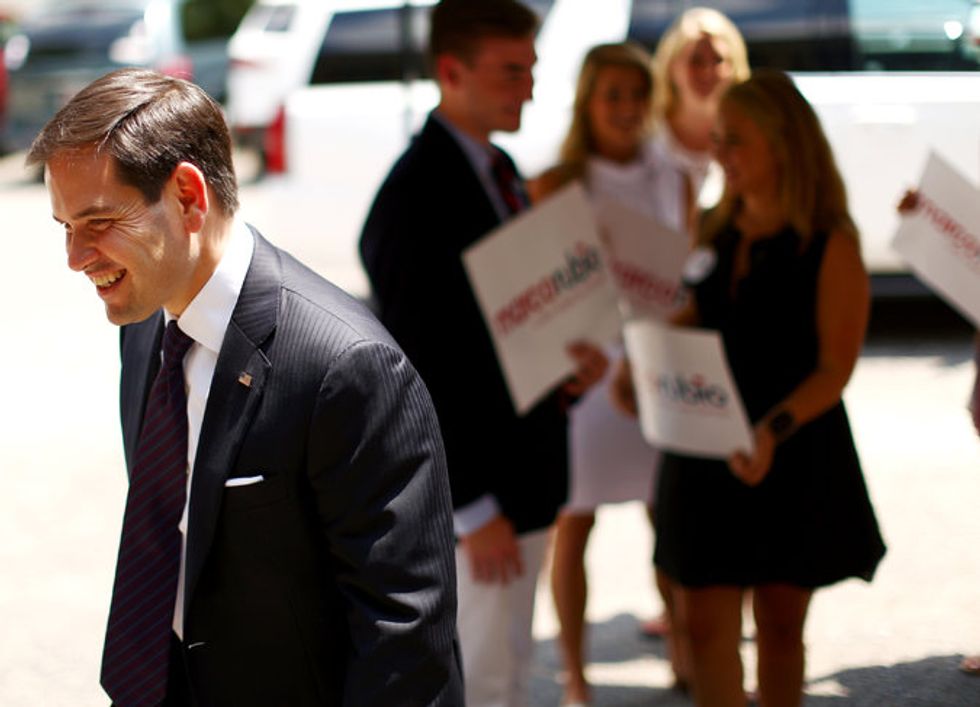 Credit: Source.
While certainly enough to keep him in the race, his finish is disappointing for the Cruz campaign. Cruz's campaign strategy for reaching the White House rests on his doing well in the comparatively conservative and evangelical South. The true test will be on Super Tuesday on March 1, when the southern states Georgia, Tennessee, Oklahoma, Alabama, Arkansas and Texas all hold their nominating contests. If his failed momentum in South Carolina is any indication, his hope of achieving a southern "firewall" is far from certain.
Cruz's main competitor for second place, Marco Rubio, was likely helped to his strong showing in South Carolina by  Governor Nikki Haley's endorsement on Wednesday. (Haley had long been critical of Trump's divisive politics and anti-immigration positions.)
Rubio's strong finish is also good news for the Republican establishment. After Iowa's caucuses, in which Florida Senator Marco Rubio finished second, the Republican establishment thought they had found
their candidate. Rubio's fall to fifth in the New Hampshire primaries (behind Ohio Governor John Kasich and former Florida Governor Jeb Bush) made South Carolina an important win for him, and kept Bush and Kasich alive to fight another fight.
Bush's predicted loss in South Carolina – early polling is showing an almost certain fourth place finish – is likely to push him out of the race. Bush worked hard in South Carolina, campaigning aggressively after New Hampshire and appearing with his brother, formerPresident George W. Bush.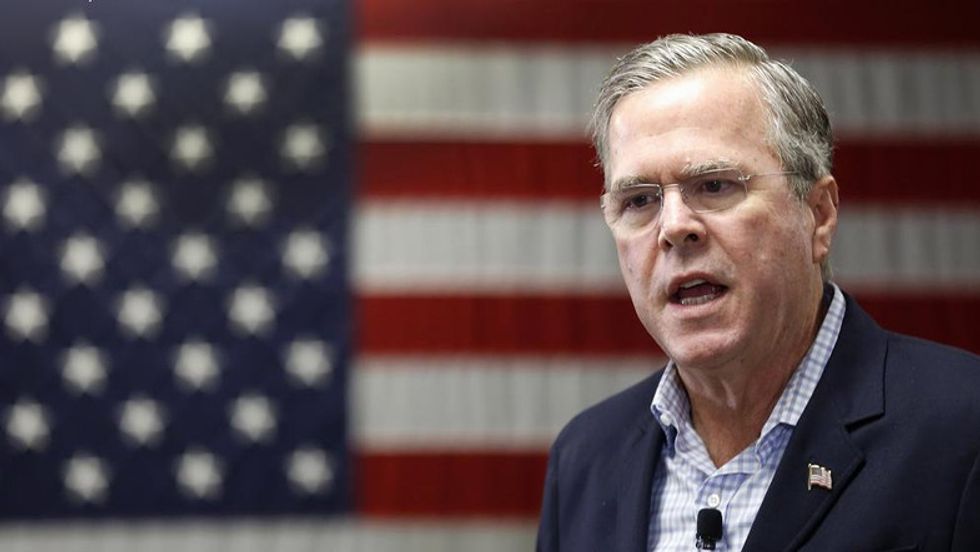 Credit: Source.
However, his campaign and spirits sagged after losing Haley's endorsement to Rubio. Afterwards, in a fit of exasperation, he said "We don't have to go vote, I guess. It's all finished. I should just stop campaigning, maybe, huh?"
Perhaps. "Anybody who finishes below third will raise serious questions about how they go forward," said former Governor Haley Barbour of Mississippi when asked about Bush heading into South Carolina. "And that message will be most pronounced by those candidates' donors."
[post_ads]
If Bush does leave the field, his exit will likely help Rubio considerably, as the two are currently competing for the same core of moderate Republican voters.
Kasich, who looks to be in a dead heat with Ben Carson for last place, will likely stay on despite his dismal showing. He is hoping to survive until mid-March, when he expects to do well in Michigan's primary on March 8 and in his home state of Ohio on March 15. However, he will have to make it through Super Tuesday, when 11 states cast their votes for GOP candidate.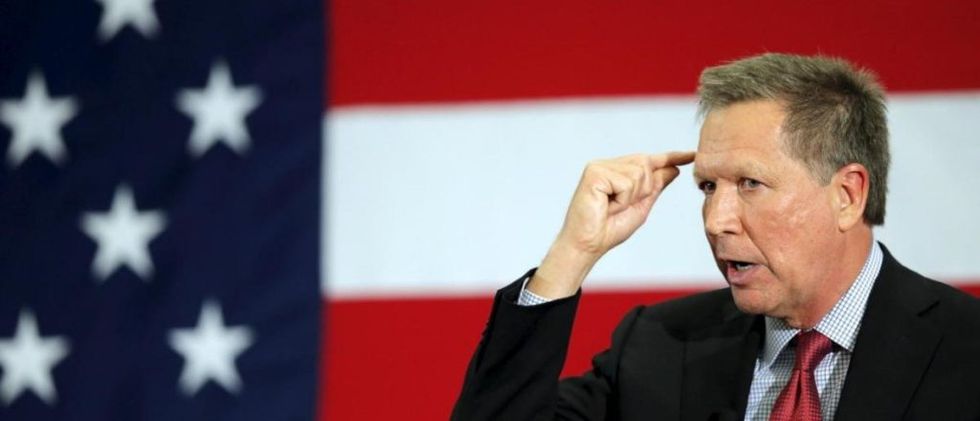 Credit: Source.
And to make it through, he will need money. "For him, survivability is about acquiring enough resources to move forward," said Mark Caleb Smith, director of the Central for Political Studies at Cedarville University. Whether he will be able to obtain sufficient funding after his finish in South Carolina will unfold in the days ahead.