Just hours after their engagement was announced, Prince Harry and actress Meghan Markle sat down with the BBC's Mishal Husain to discuss their whirlwind romance. Here's Prince Harry and Meghan Markle full video.
[embed][/embed]
---
The casual interview was conducted in the couple's home Nottingham Cottage, which is located on the grounds of Kensington Palace. Interestingly, the cottage also served as the first home for the Duke and Duchess of Cambridge. Prince Harry Meghan Markle first interview was a departure from other royal engagements as Markle is very comfortable in front of the camera. Prince Harry and Meghan Markle joked and laughed at each other throughout the 20-minute interview.
At one point, Markle revealed that she was overwhelmed by the amount of media scrutiny she received for her ethnicity. Markle stated, "I'm proud of who I am and where I come from," while adding that she and Prince Harry have "just focused on who we are as a couple." Harry shared that he was worried about finding someone to marry who could also handle the public role that comes with his royal title. With Markle, he knows, "She's capable of anything."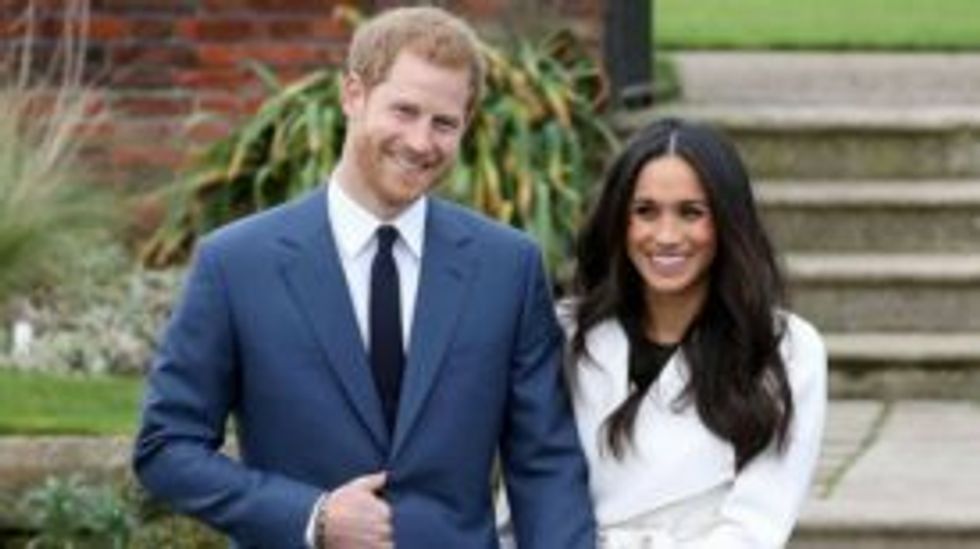 British Vogue/Facebook
The couple was tight-lipped about the details about their spring 2018 wedding. During her first interview with Prince Harry, Meghan Markle was focused on settling into her new role as a member of the royal family. Markle shared she was anxious to see more of the Commonwealth and is anxious to continue the charity work she started before meeting Prince Harry.
Meghan Markle also has the support of her new family as she adjusts to life in the spotlight. In a statement made earlier today, the Duke and Duchess of Cambridge shared their congratulations to the couple.
The Duke and Duchess of Cambridge said of the engagement: 'We are very excited for Harry and Meghan. It has been w… https://t.co/EtZBneoaRC

— The Duke and Duchess of Cambridge (@The Duke and Duchess of Cambridge) 1511777821.0
Markle has also met members of Princess Diana's family and several of the late princess's close friends. Still, it was clear that Prince Harry clearly missed having his mother as part of this special day. "It's days like today I miss having her around," he said.