April 4 was an excellent day for Illinois Democrats. Democratic candidates won seats in unexpected places, from township supervisor to town councils, in traditionally strong Republican regions. The Illinois victories are another indicator that the GOP may find itself struggling in the 2018 congressional elections.
Dan Kovats, Executive Director of the Illinois Democratic County Chairmen's Association, responded to the victories, saying, "We had a pretty good day. We won in areas we normally would win, but we also won in areas Republicans never expected us to be competitive in. They were caught flat-footed."
---
In Elgin Township, about 40 miles from Chicago, Franklin Ramirez became the first Democrat elected to the position of township supervisor. He will be joined by a slate of Democratic trustees, leaving the group without any elected Republicans.
West Deerfield Township and Normal Township will also be lead by Democrats. In the case of Normal Township, no Democrat had been elected in more than 100 years of local elections.
Chemberly Cummings became the first African-American member of the Normal Town Council. "There's this concept in Bloomington-Normal that everybody is conservative. But we are a group of people who are actually concerned about the issues in our community. I also think ... when you have the representative of a party who is negative, I think you'll start to see some things change. Nobody wants to be associated with something negative. They want to be associated with the positive."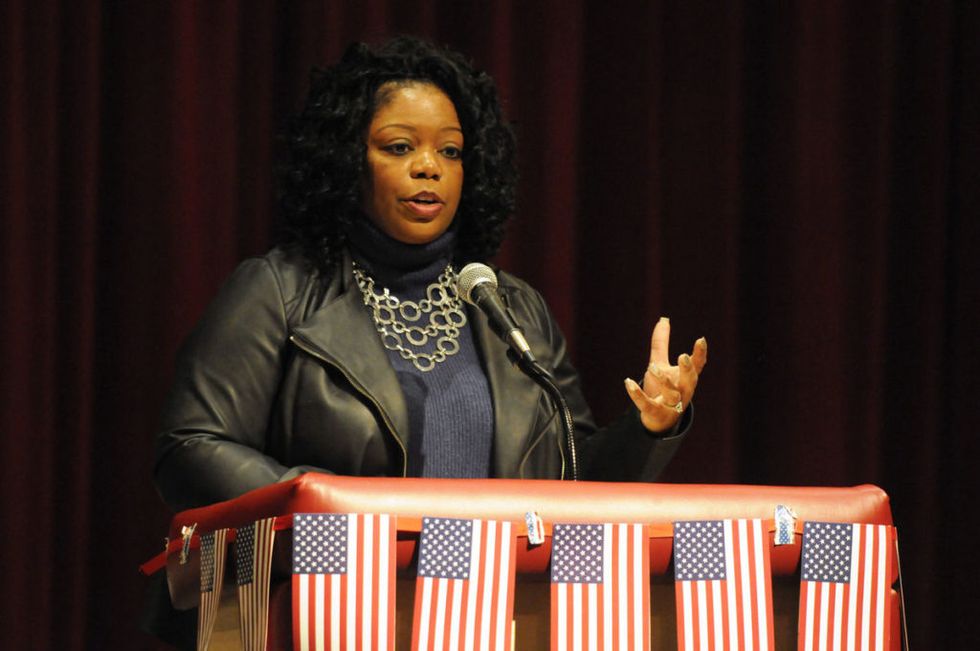 Mayor-elect Chastity Wells-Armstrong of Kankakee. Credit: Source.
Chastity Wells-Armstrong became the first African-American mayor of Kankakee by one vote on Election Day and a few hundred more during early voting.
A Huffington Post analysis of special election results since November 9 was revealing. Of the 15 special elections held in that time period, 10 have shown stronger Democratic results than the same precincts had in the 2016 presidential election.
The small margin of Republican victory in the election for Kansas's 4th congressional district is also seen as another poor omen for Republicans in 2018. Election watchers are also paying attention to the special election to fill Secretary Tom Price's congressional seat in George's 6th Congressional District, where Democrat Jon Ossoff leads the polling.
According to Wells-Armstong, "This is a movement. We are tired of the status quo. This is our win. This does not stop tonight."