[DIGEST: Washington Post, NPR]
Chris Christie poured his remaining presidential hopes into New Hampshire, hoping for good news in last week's primary. Despite 71 days of tireless campaigning, he finished in sixth place. The loss for Christie, the current governor of New Jersey, comes mere days after a highly successful turn in a debate against fellow Republican and rival candidate Senator Marco Rubio of Florida. But in New Hampshire, Christie secured only seven percent of the vote; he informed his staff of his decision to suspend his campaign shortly afterward.
---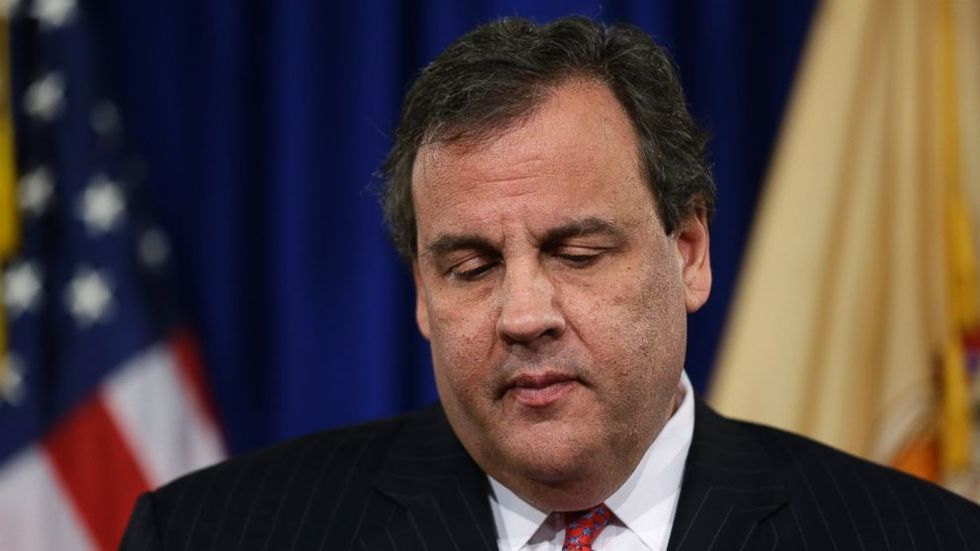 Credit: Source.
Christie graciously addressed his supporters in Nashua, N.H. "I have both won elections that I was supposed to lose, and I've lost elections I was supposed to win," he said in his statement. Christie will be returning to New Jersey, where, he says, he will now have the time to deliberate over his future. This is a humble exit for a man whose career has experienced significant highs and lows.
In 2012, he was urged to challenge Mitt Romney for the GOP nomination. Christie declined, but the GOP's newest golden boy faced imminent scandal the following year with what would go down in history as "Bridgegate." The bizarre scandal kicked off in Fort Lee, New Jersey, when the removal of traffic cones near the George Washington Bridge resulted in a four-day traffic jam. Three lanes of traffic were deferred to a single toll gate on the busiest thoroughfare into New York City. Federal prosecutors would later conclude that Christie's staffers had orchestrated the traffic jam in an attempt to punish the mayor of Fort Lee for his refusal to endorse Christie's re-election campaign.
Bridgegate reared its ugly head as recently as December 2015. In response to Christie's pledge to shoot down Russian aircraft over Syrian airspace, Kentucky Senator Rand Paul infamously quipped, "When we think about the judgement of someone who might want World War III, we might think about someone who might shut down a bridge because they don't like their friends." Christie would later emphasize that he was never charged in connection with the 
scandal, but the results of the New Hampshire primary could serve as a reminder that the shadow of Bridgegate—and the blow it dealt to the public's trust—has not left him entirely.
Christie isn't the only presidential hopeful on the GOP's side to drop out of the race after New Hampshire. Former Hewlett-Packard (HP) CEO Carly Fiorina, who placed just behind Christie in seventh place, has also set aside her presidential hopes.
Before running for the presidency, Fiorina's political experience had been limited to a failed bid for the Senate in 2010. This alone was enough to label her campaign unconventional, but she unfortunately also saw her connection with HP fall under heavy fire. During her nearly six-year tenure with the company, shares fell as much as 55 percent; she would later be fired by the company's board of directors.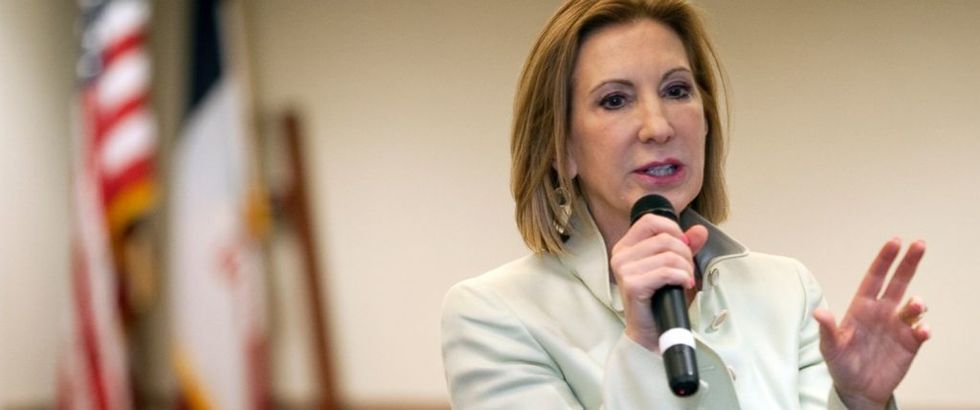 Credit: Source.
Despite this, Fiorina's early days on the campaign trail were a success, and she enjoyed increased attention and high poll numbers. She won over many Republican voters with with her staunch opposition against abortion. She also came under heavy scrutiny for her criticism of "left wing tactics," and was even accused of defending an extremist, following the mass shooting at a Planned Parenthood facility in Colorado Springs in November.
Fiorina's colorful campaign was further bolstered by her position as one of Hillary Clinton's biggest detractors. Indeed, she regularly admonished Hillary Clinton for emphasizing the historic nature of her campaign as a woman on the road to the White House. "I talk about why I'm the most qualified candidate to win this job and to do this job," she said in January. "Hillary Clinton cannot talk about the historic nature of her candidacy if she faces me."
In her statement to her Facebook followers, Fiorina found time to have the final word: "Do not listen to anyone who says you have to vote a certain way or for a certain candidate because you are a woman." She went on to warmly thank her supporters before promising that she would not, even with this recent defeat, retreat from the political scene. "I will
continue to serve in order to restore citizen government to this great nation," she said, "so that together we may fulfill our great potential."
With Christie and Fiorina the most recent casualties in the GOP presidential race, this leaves billionaire businessman Donald Trump, who won the New Hampshire primary, at the head of a tumultuous battle for the Republican nomination.
Marco Rubio fared poorly following his performance during his most recent debate, which came, disappointingly, on the heels of a surprising turn during last week's Iowa caucuses.
Former front-runner Jeb Bush is not expected to be much of a threat. But it is not Senator Ted Cruz of Texas who is predicted to upset. In the biggest surprise of the night, Ohio Governor John Kasich placed second to Trump in the primary.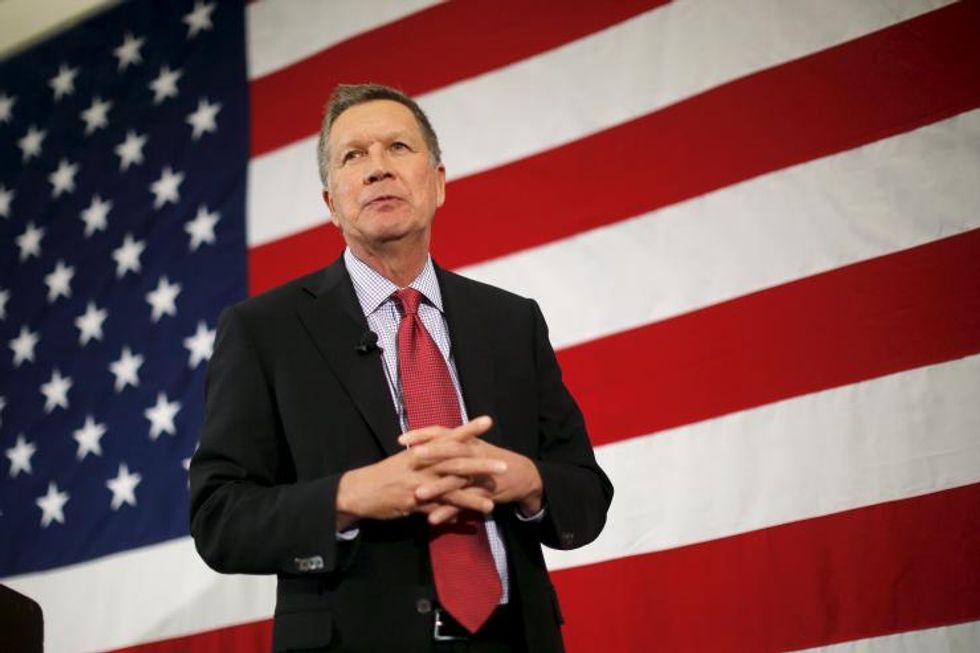 Credit: Source.
The race gets hotter than ever: The next Republican primary is set for Saturday, February 20, this time in South Carolina.