Michael Flynn, President Donald Trump's former national security adviser, told Trump's transition team weeks before the inauguration that he was under federal investigation for secretly working as a lobbyist for the Turkish government, according to a New York Times report. Trump hired him anyway, giving Flynn access to top-level national intelligence.
Flynn, who had learned of the investigation a month earlier, disclosed this information on January 4 to the transition team's chief lawyer, Donald McGahn II, who now serves as the White House counsel. That conversation, and another two days later between Flynn's lawyer and transition team lawyers, indicates that Trump's team knew about the probe far earlier than had previously been reported.
---
A grand jury inquiry in Virginia is scrutinizing Flynn's foreign lobbying. That effort, led by veteran espionage prosecutor Brandon Van Grack, has resulted in subpoenas to businesses that worked with Flynn and his associates. One of the subpoenas demands all "records, research, contracts, bank records, communications" and other documents related to work with Flynn and the Flynn Intel Group, the business he set up after former President Barack Obama fired him as the head of the Defense Intelligence Agency in 2014.
The subpoena requests similar records about Ekim Alptekin, a Turkish businessman within President Recep Tayyip Erdogan of Turkey's inner circle. Alptekin currently chairs the Turkish-American Business Council. Flynn did not register as a foreign agent–– as required by law when an American represents the interests of a foreign government––when he signed a $600,000 contract with Inovo BV, a Dutch company which Alptekin owns.
Per the terms of his contract, Flynn agreed to run an influence campaign to discredit cleric Fethullah Gulen, whom Erdogan has accused of orchestrating a failed coup in Turkey last summer. In March, Flynn filed a retroactive investigation with the Justice Department after his lawyer cautioned him that "the engagement could be construed to have principally benefited the Republic of Turkey."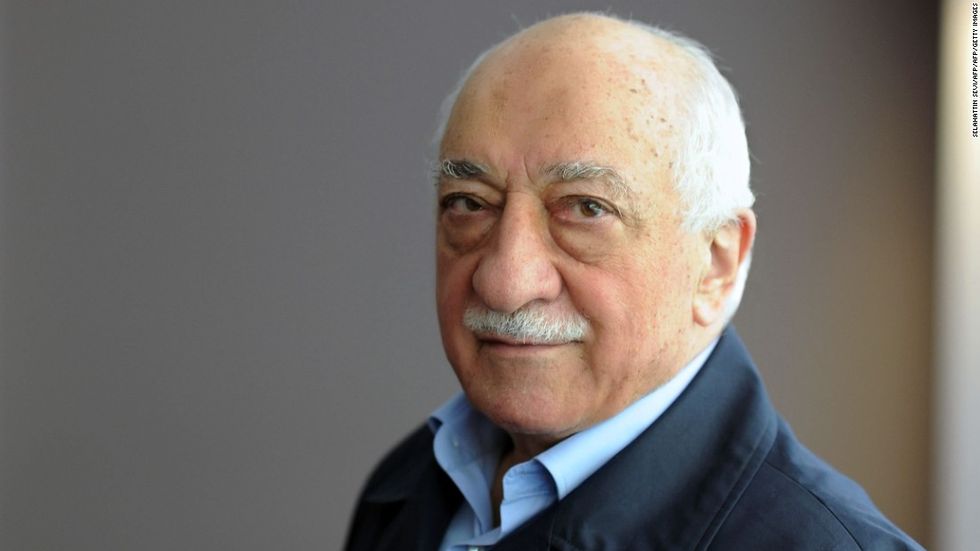 Fethullah Gulen lives in exile in Pennsylvania. (Credit: Source.)
In an op-ed for The Hill dated November 8, the day of the election, Flynn referred to Gulen as a "radical Islamist" and called for improved relations between Turkey and the United States:
We must begin with understanding that Turkey is vital to U.S. interests. Turkey is really our strongest ally against the Islamic State in Iraq and Syria (ISIS), as well as a source of stability in the region. It provides badly needed cooperation with U.S. military operations. But the Obama administration is keeping Erdoğan's government at arm's length — an unwise policy that threatens our long-standing alliance...

Washington's silence on this explosive topic speaks volumes when we hear the incredulous claim that the democratically elected president of Turkey staged a military coup, bombed his own parliament and undermined the confidence in Turkey's strong economy, just so that he could purge his political opponents.

This baseless claim is a dark reminder of the vicious rumors spread by our enemies that 9/11 was an inside job by the American intelligence apparatus as an excuse to invade Muslim lands to grab their oil!
That op-ed raised the Justice Department's suspicions that Flynn was working as a foreign agent. In a letter dated November 30, the Justice Department notified Flynn that it was scrutinizing his lobbying work. The Justice Department was already conducting an investigation by January 4, the day Flynn notified Trump's transition team of the investigation.
According to a McClatchy report, one of Flynn's first decisions as national security adviser was to delay the Defense Department's plan to retake the Syrian city of Raqqa, which serves as the de facto capital of the Islamic State, with the aid of Kurdish forces. The Pentagon considered those forces critical; the Obama administration asked Trump's team to sign off on the operation.
Flynn's request for a delay, however, pushed the operation back by months. While it is still unclear why Flynn made the request, McClatchey's reporters note that the Turkish government opposes the United States arming the Syrian Kurds, which Trump's administration later decided to do over Turkish objections.
The report on Flynn, and what Trump knew about him and when, is only the latest controversy to strike the administration in the last few days. A New York Times report Monday revealed that Trump asked former FBI Director James Comey to halt the criminal investigation into Flynn, who provided false information about his communications with the Russian government. Flynn resigned in disgrace after the news of his conversations with Sergey Kislyak, the Russian ambassador to the United States, became public.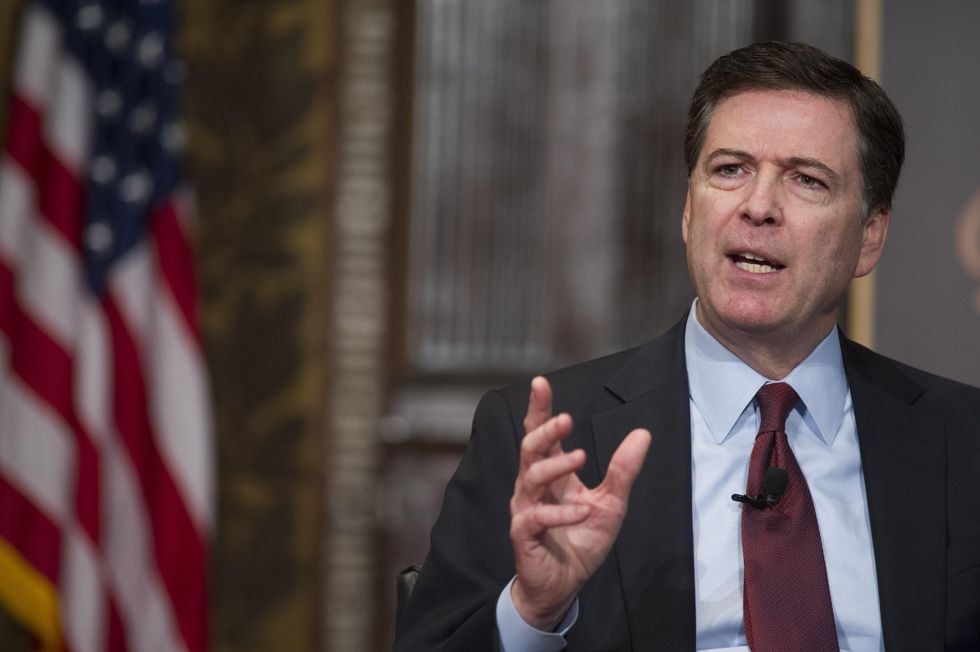 Former FBI Director James Comey. (Credit: Source.)
"I hope you can see your way clear to letting this go, to letting Flynn go," Trump told Comey, according to a memo Comey wrote immediately after the meeting, which took place the day after Flynn resigned. "He is a good guy. I hope you can let this go."
Comey wrote the memo detailing his conversation with Trump as part of a paper trail documenting the president's "improper" efforts to impede the continuing investigation, which is part of a larger probe into whether Trump and his associates colluded with Russian operatives to win last year's presidential election. Trump fired Comey on May 9, an action which, many legal experts say, constitutes grounds for an investigation of Trump for possible obstruction of justice.