Facing backlash after a series of racist tweets on Sunday, President Donald Trump went on to a MAGA rally in Greenville, North Carolina that drew even further criticism after his crowd chanted "Send Her Back" and Trump just basked in it, doing nothing to quiet the mob.
Faced with the backlash, the President initially condemned the chants of "send her back" targeting Minnesota Democratic Representative Ilhan Omar. But as he has before, Trump later backtracked on saying the right thing during an off the cuff press gaggle in the Oval Office.
---
By Friday, when the press asked about the chants, the President changed his tune. In a move reminiscent of his reaction to White supremacist violence in Charlottesville that left one woman dead and others injured, Trump defended the "very fine people" in his rally crowd.
Those chanting racist sentiments at his North Carolina MAGA rally? Just really love America.
The White supremacists in Charlottesville? Were just really big fans of Robert E. Lee.
Trump told the press:
"Those people in North Carolina...those are incredible people, incredible patriots."
He also clarified what he's REALLY "unhappy" about, in the process, smearing the congresswomen with false claims yet again.
"No, you know what I'm unhappy with -- the fact that a congresswoman can hate our country. I'm unhappy with the fact that a congresswoman can say anti-Semitic things."
Here is the transcript of Trump's comments.

@Yamiche/Twitter
Sense a pattern?
People noted Trump's claims of many, many statements by the Congresswomen he targeted, but he failed to produce any of those statements for the press.
The President has made similar boasts throughout his life—to give credence to his claims—but never produces his documentation.
People referenced the President's similar reaction to the violence in Charlottesville.
The 2020 election is 472 days away. Between now and then there will be many more rallies by President Trump.
Whether or not he will encourage or discourage racism and xenophobia during his MAGA rallies remains to be seen.
If you think the White nationalism and racist rhetoric has no place in United States' politics, you can make your views known with this hat, available here.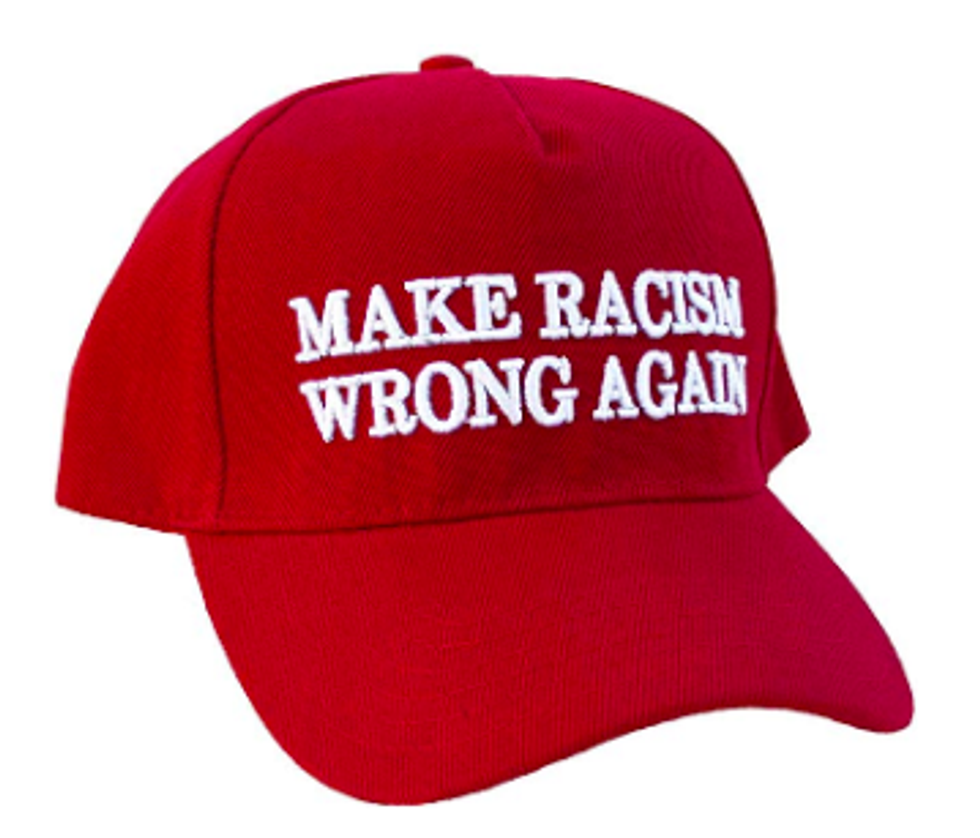 Amazon