[DIGEST: TechCrunch, CNET, Rappler, BBC]
North Koreans have limited access to web content, a fact that surprises few. What is surprising is exactly how limited. As it turns out, North Korea has a whopping 28 websites.
---
Computer experts and researchers track changes in the Internet through the sites registered to each top-level domain, such as .com or .us. Matt Bryant, a computer security expert, has been working on this in his spare time.
He created a script that found on Tuesday night that security measures normally preventing outsiders from seeing North Korean web domains (those with top domains .kp) were down. Seizing this opportunity, Bryant uploaded the list of 28 domains to the computer code site GitHub.
North Korea just accidentally turned on global zone transfers for their top level domains, archive of the data here: https://t.co/YwFkHMC4Y7

— 💉💉mandatory/Matthew Bryant (@💉💉mandatory/Matthew Bryant) 1474359725.0
An unnamed representative at GitHub told CNET, "One of North Korea's top level name servers was accidentally configured to allow global [Domain Name System] transfers. This allows anyone who performs [a zone transfer request] to the country's ns2.kptc.kp name server to get a copy of the nation's top level DNS data."
Reddit and Hacker News users have been compiling information about the websites, but some do not show anything now when accessed--perhaps because their servers have been overwhelmed by their new international readership.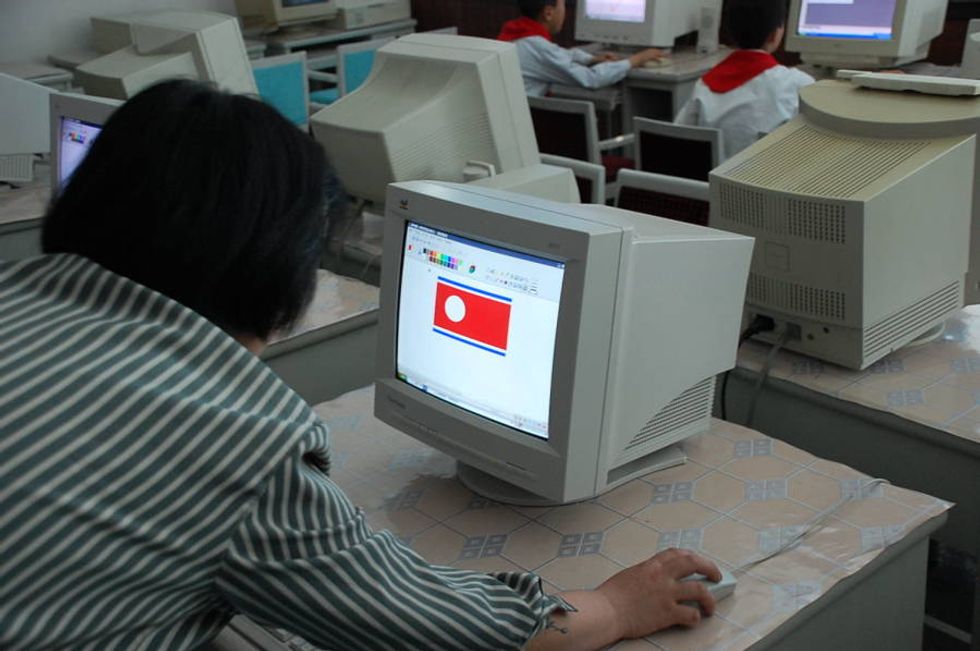 Credit: Source.
Happily for them, the small number of actual Internet users in North Korea are not strictly limited to browsing .kp sites. The BBC reports that the 28 sites cover information about the many activities of Supreme Leader Kim Jong-un, some recipes, and what's happening within the thriving North Korean film industry.