[DIGEST: Wall Street Journal, ABCNews, NYTimes]
A Chinese beverage company called "face book" unsuccessfully fought Mark Zuckerberg's monolithic social media empire for the right to use the name. In traditional Peking Opera, a "face book" or Lian Shu, refers to the intricate masks worn to indicate a historical character. It is a centuries-old phrase, and Zhongshan-based Zhujiang Beverage company, which produces milk-flavored drinks and porridges, recently held the Chinese trademark for "face book."
---
However, in late April, legal representatives for Facebook went to the Beijing Higher People's Court over the use of the phrase. Liu Hongqun, Zhujiang Beverage's marketing director, argued unsuccessfully that because Facebook is blocked in mainland China, no one would confuse the two entities. Further, he pointed out that while the social media company use of "Facebook" predates the beverage company's use of the term, the term "face book" to signify the ancient opera masks has been around much longer than either of the other two. Nevertheless, the court held that the beverage company"violated moral principles with obvious intention to duplicate and copy from another high-profile trademark."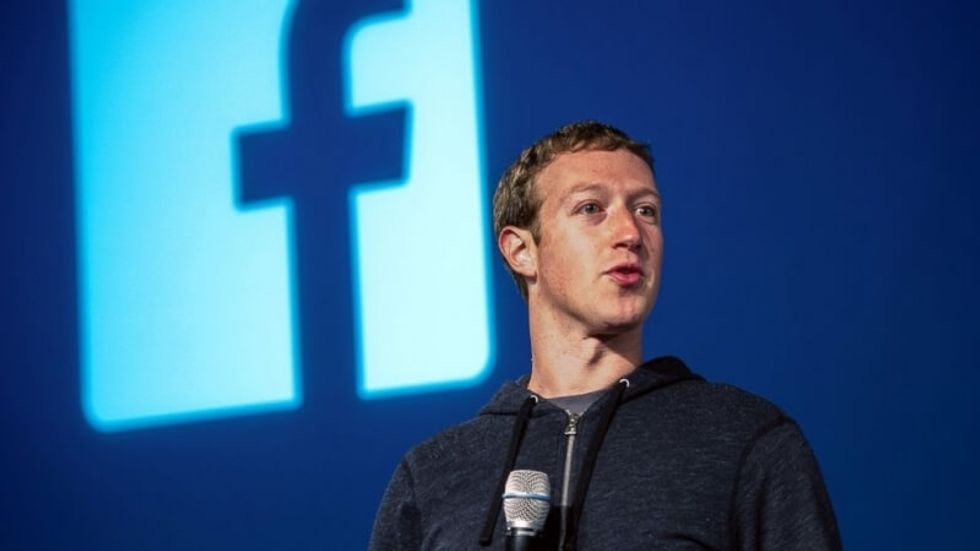 Credit: Source.
This is one of very few international trademark cases in China where the court did not favor the Chinese company. In March, a Beijing court ruled that a handbag company had the right to use the trademark "IPHONE." The court said that Apple failed to prove that its brand was famous in China before the handbag company applied for its trademark in 2007. However, the court did not find it relevant that Apple first registered "iPhone" in the U.S. in 2002.  
Under Armour, a sports apparel company based in Baltimore, is also considering legal action against a Chinese sports apparel company called Uncle Martian, for plagiarizing its logo. The Uncle Martian logo bears more than a passing resemblance to the Under Armor logo, including the same colors and a nearly identical block font. The differences are
negligible: Uncle Martian added a laurel border around the logo, and while the Under Armor logo is a capital U stacked on a capital A, Uncle Martian uses a capital U over a capital M. Even the M and A are oddly similar.
Capitalizing on the popularity of western brands, known as trademark squatting, is a common business practice in China. With China's gradual adoption of internet culture, the inevitable next step would be to use western internet brands to sell Chinese products. The "squatters" have taken advantage of China's "file first" policies (the first to file for a trademark gets it) in order to exploit the familiarity of the brand to their advantage.
China has banned the production of counterfeit goods, but in many areas of China, these jobs are the backbone of the local economy, where counterfeiters produce a wide array of counterfeit merchandise, including DVDs, sports equipment, car parts and even whole motorcycles. This makes authorities reluctant to enforce the law on these producers. Similarly, Chinese courts overwhelmingly favor the Chinese party in trademark infringement cases; very few western companies have historically prevailed in lawsuits.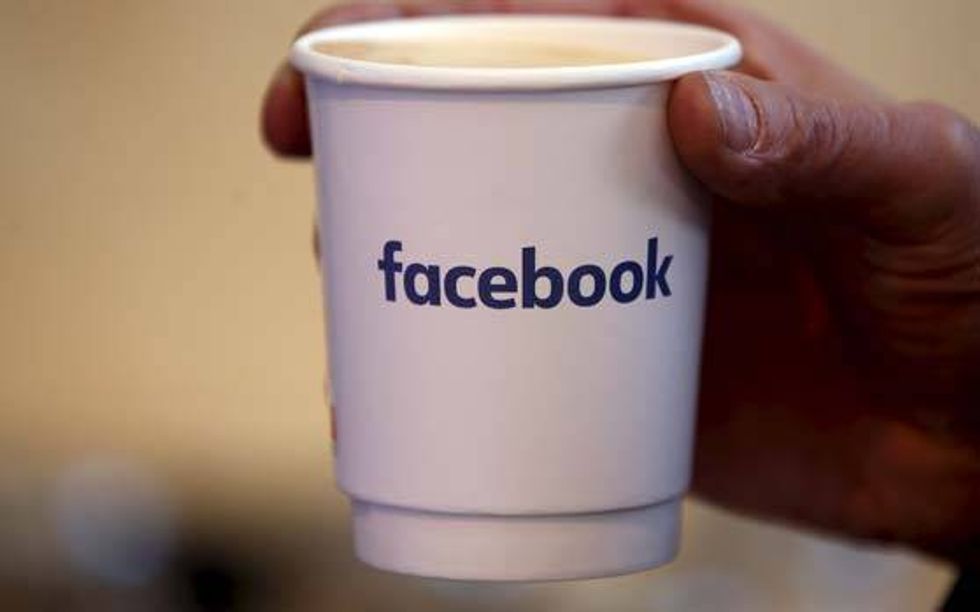 Credit: Source.
So, with this noted anti-western bias, how did Mark Zuckerberg prevail against the beverage company Zhujiang Beverage? Chinese internet users have speculated that Zuckerberg won favor after he shook hands with prominent committee member Liu Yunshan, a member of China's top circle of leadership. Zuckerberg also made a point of displaying his own copy of China's presidents Xi Jinping's Governance of China on his desk during a recent visit by Chinese internet kingpin Lu Wei. Last October, the Facebook wunderkind made a 22-minute speech in Mandarin to conference attendees at Tsinghua University in Beijing.
Some believe that Zuckerberg is courting the Chinese government in order to get the ban on Facebook lifted in China. If so, the recent court win suggests that his efforts to gain favor are working, and Facebook could soon have over a billion new users.