After Elon Musk announced his 'cage match' with Mark Zuckerberg would be live-streamed on X to benefit a veterans charity, Mark Zuckerberg questioned the viability of the platform.
07 August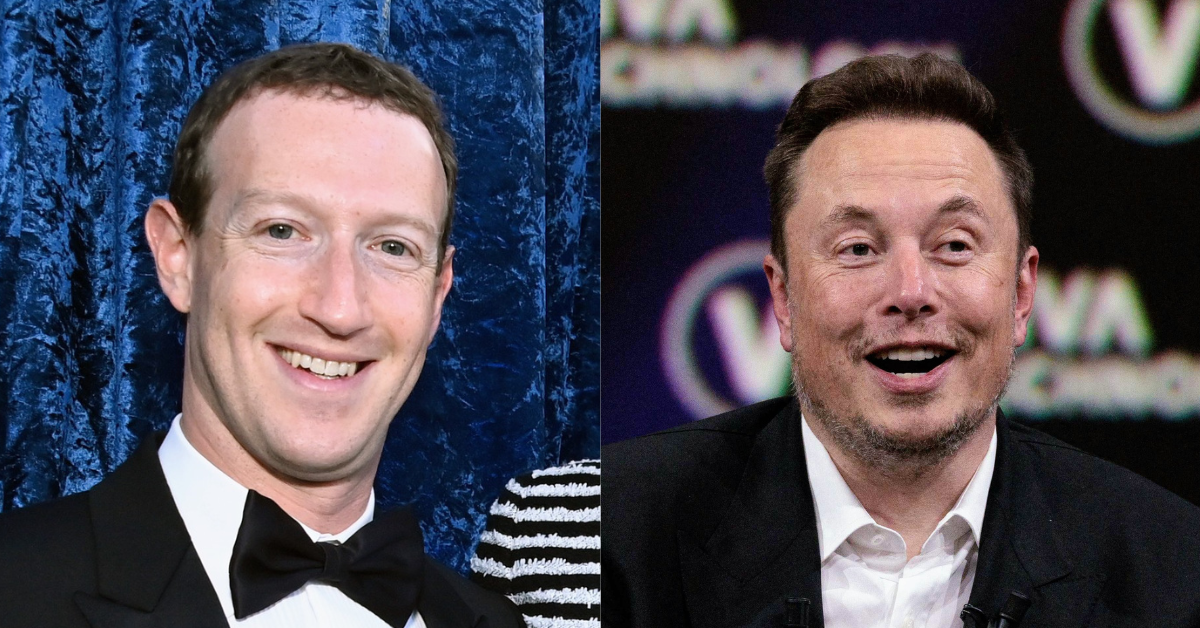 Araya Doheny/Getty Images for Breakthrough Prize; Joel Saget/AFP via Getty Images
Elon Musk apparently hasn't given up on fighting Facebook CEO Mark Zuckerberg, despite significant skepticism from the general populace about whether the "cage fight" will ever actually happen.
The lack of official details such as the date or location of the pending fight has likely contributed to this skepticism.
Musk tweeted their fight would be live-streamed on his own platform and proceeds from the stream would be given to "charity for veterans."
Musk failed to specify which organization or organizations he would donate to.
Zuckerberg responded to Musk's proclamation via Threads—his own new social media platform—with a scathing burn about X's streaming reliability.
Zuckerberg posted:
"Shouldn't we use a more reliable platform that can actually raise money for charity?"
Musk and Zuckerberg agreed to the fight in June, but have yet to officially announce a date, time or location for the bout—preferring to mock each other via social media instead.
Zuckerberg was apparently not content with his comment on X's reliability. According to Sky News, when someone asked Zuckerbeg if he had agreed to use Musk's platform to stream the fight, he responded:
"More like 'funding secured'."
The comment is a reference to Musk's 2018 claim he had secured the funding necessary to take Tesla private—a false claim that later earned him a $20 million fine from US regulators.
Musk apparently couldn't just let Zuckerberg's remark stand, though, and posted a Daily Mail article referencing Meta's own struggles with platform outages.
People took advantage of this latest exchange to rag on both Musk and Zuckerberg.
Some just appreciated Zuckerberg and Musk's honoring of the ages-old tradition of pre-fight trash talking.
Zuckerberg is proficient in jiu jitsu and has trained with UFC fighters for almost two years.
Musk only recently began training with one of Zuckerberg's former UFC sparring partners.