Ever since news broke that White House Chief of Staff John Kelly would step down at the end of 2018, people speculated who would replace him. Then when President Donald Trump's first choice for a replacement—Nick Ayers who currently serves as Vice President Mike Pence's Chief of Staff—announced he also would leave government service at the end of the year, people began throwing out suggestions.
Now the New York Daily News weighed in. Their front page for Tuesday featured a help wanted notice with some very specific qualifications.
---
They posted their front page to Twitter Monday night.
See the full image here.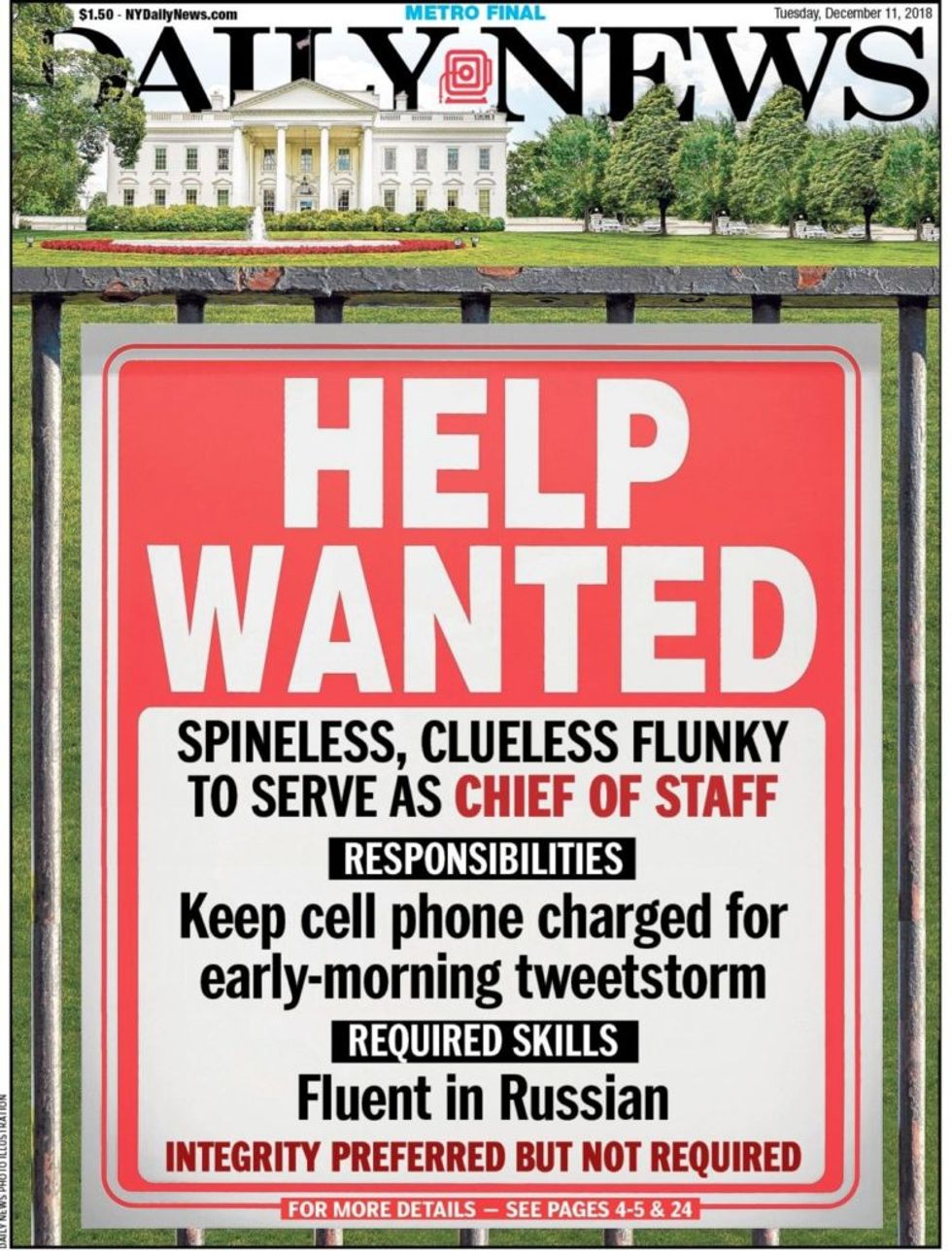 New York Daily News front page for December 11, 2018. (Twitter)
It states:
"HELP WANTED: SPINELESS, CLUELESS FLUNKY TO SERVE AS CHIEF OF STAFF RESPONSIBILITIES: Keep cell phone charged for early-morning tweetstorm

REQUIRED SKILLS: Fluent in Russian

INTEGRITY PREFERRED BUT NOT REQUIRED"
People were thrilled to join in with the New York Daily News trolling Trump on Twitter.
Some referred to Trump's recent Twitter gaffe regarding the spelling of "smoking."
While others suggested people for the job.
While others just appreciated the humor.
The President has not commented on who he plans to appoint as his new Chief of Staff when John Kelly steps down.