[DIGEST: Bloomberg, Business Insider, Market Watch, Fortune, Bloomberg]
Super-investor Warren Buffett has been a keen observer of the retail sector for decades. He predicted the demise of Kmart and Sears in 2005; today those stores are headed towards bankruptcy. Now he has divested his investment portfolio, held through the Berkshire Hathaway company, of another retailer's stock: Walmart. Some analysts say this sends a signal that all is not well with the world's largest brick-and-mortar retailer.
---
In the final three months of 2016, Buffett sold $900 million worth of Walmart stock, moving the funds into the airline sector and leaving his portfolio nearly devoid of the Bentonville, Arkansas-based retailer's stock. With an ownership stake of just 0.05%, Berkshire is no longer a major shareholder in Walmart.
What's dragging Walmart down? Amazon. As more shoppers head online to enjoy the convenience of click-and-ship shopping — and perhaps also to escape the downsides of interacting with the public in store environments — Amazon has grown to a market value of $365 billion, compared with Walmart, at $298 billion. Since late 2014, Walmart's share value has fallen 20 percent, while Amazon's has grown by 119 percent. Online shopping is heavily affecting traditional retail, Buffett said.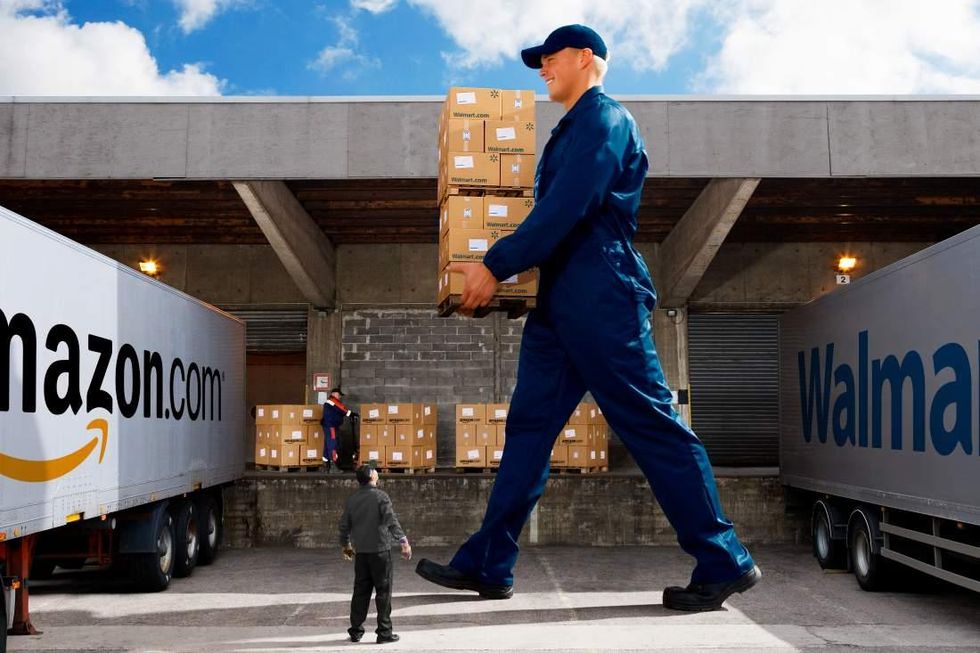 Credit: Source.
"It is a big, big force, and it has already disrupted plenty of people, and it will disrupt more," Buffett said at his annual shareholders' meeting in 2016.
Walmart insiders have acknowledged that the retail giant didn't act fast enough to capture the attention of online shoppers at the beginning of the online shopping expansion. Former Walmart CEO Mike Duke said in 2012 that his biggest regret as CEO was not investing more in e-commerce to better compete with Amazon. "I wish we had moved faster. We've proven ourselves to be successful in many areas, and I simply wonder why we didn't move more quickly. This is especially true for e-commerce."
But does Buffett's stock sale signal the beginning of the end? Not so fast. In the past five months, Walmart has purchased three online retailers, including Jet.com, and made significant investments in its online business, including a new program that gives shoppers free shipping on more than two million items when shoppers spend over $35. On February 21, the company reported that its online sales grew at a faster pace than Amazon's. A push to provide more customer service during the holiday shopping season paid off with quarterly earnings that beat expectations.
Walmart is also working to improve its in-store experience, which has become a drag on the company's image. Shoppers complain about dirty stores, poor customer service, long lines, and rampant crime, including stabbing, shooting, attempting kidnappings, rapes, murders, and even an underground meth lab, at its stores. The company is also under increasing scrutiny for its labor practices. Its low-paying jobs push millions of U.S. workers onto public assistance. In 2014, the company cost taxpayers an estimated $6.2 billion in food stamps, Medicaid, and subsidized housing. Walmart employs 1.2 million workers in the U.S.
But even bigger threats are on the horizon. President Trump's proposed "border tax," in which a 20 percent tax would be imposed on imported goods in order to pay for his promised border between the U.S. and Mexico, would severely impact Walmart, which imports a large percentage of its produce, as well as many consumer goods, from Mexico. Walmart also operates nearly 2,500 stores in Mexico, which is its second-largest division outside of the U.S.
Walmart, along with Target, Best Buy, and more than 100 other retailers, has formed the American for Affordable Products group, which is fighting back against the U.S. House Republican tax reform proposal to impose a 20% levy on imported goods. That tax would inevitably be passed down to consumers, making prices higher — and potentially causing sales to drop.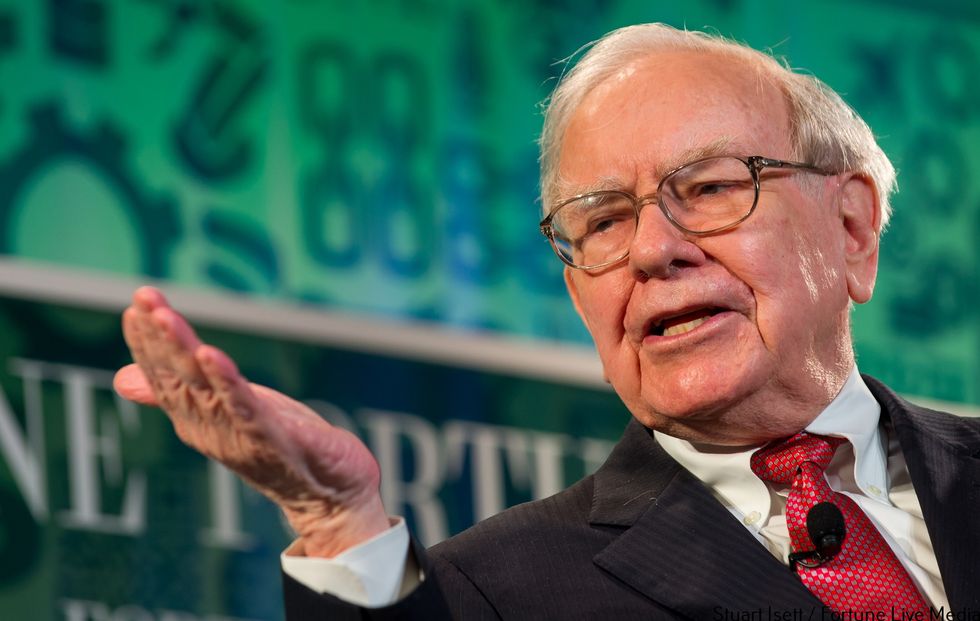 Warren Buffett. (Credit: Source.)
"The border adjustment tax, for us, is a concern," WalmartCFO Brett Biggs said. "Clearly anything that would potentially raise prices for our customers in the U.S. is a concern for us."
"There are plenty of taxes already on hard working Americans and the retailers that serve them, and higher prices just add to that burden," National Retail Federation (NRF) CEO Matt Shay said.
The NRF estimates that if passed, the border tax will cost American households up to $1,700 a year. It would also raise prices at Walmart an estimated seven percent — affecting its low-income shoppers and its reputation as a low, low price retailer.