Ansar al-Islam, a Bangladeshi division of al Qaeda, took responsibility for the murders of an LGBT rights activist and his close friend killed Monday in Bangladesh's capital, Dhaka. The statement, made via social media, claims that Xulhaz Mannan and his friend Tanay Mojumdar were "the pioneers of practising and promoting homosexuality in Bangladesh" and that they "were working day and night to promote homosexuality among the people of this land since 1998 with the help of their masters, the US crusaders and its Indian allies."
---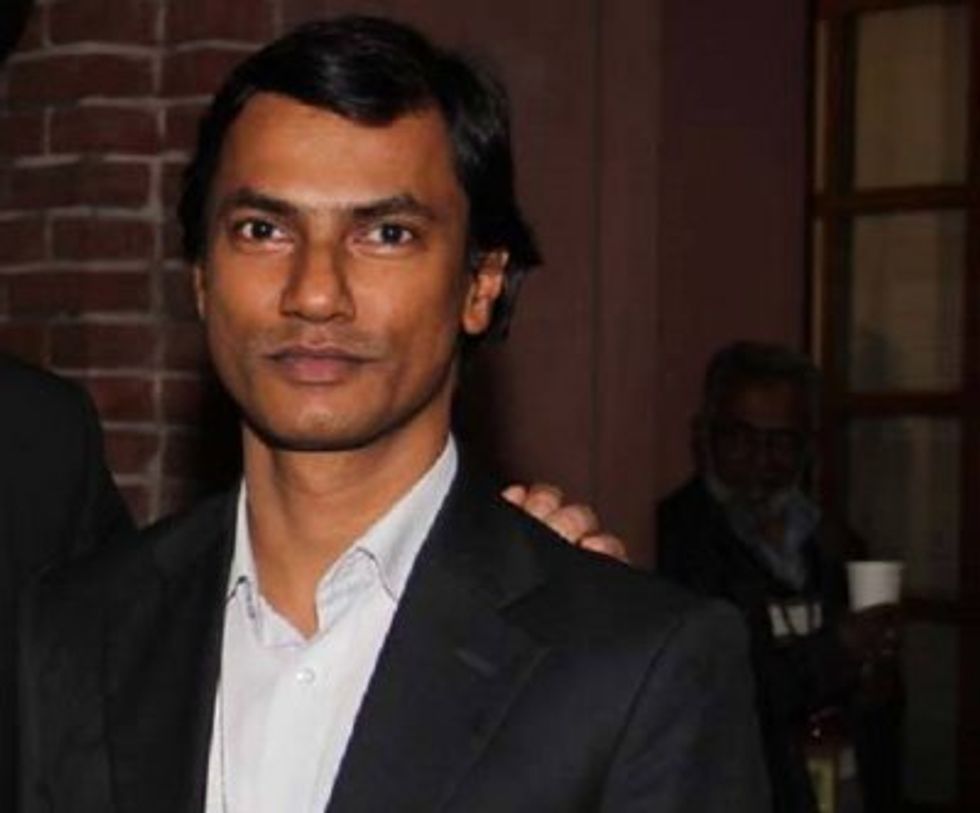 Xulhaz Mannan. Credit: Source.
The statement fuels speculation that a global "hit-list" released by an Islamic extremist group targeting secular writers and bloggers has expanded to include LGBT activists. The list contains people outside of Bangladesh's borders including nine people in the United Kingdom, eight in Germany, two in the United States, one in Canada and one in Sweden.
A statement accompanying the list demands that Bangladesh "revoke the citizenship of [these] enemies of Islam… If not, we will hunt them down in whatever part of God's world we find them and kill them right there." Bangladeshi authorities have done little to discourage these attacks, says Amnesty International. Exiled LGBT activists told Amnesty that attempts to report threats to authorities were futile; police warned them they would charge them with "unnatural offenses."
Both Mannan and Mojumdar were openly gay leaders in Bangladesh's LGBT rights movement. Mannan worked for the U.S. Agency for International Development (USAID). "He was the kind of person willing to fight for what he believed in, someone ready to stand
up for his own rights and the rights of others," USAID Administrator Gayle Smith said in a statement.
Mannan was also the editor of Roopbaan, the country's first and only LGBT magazine. He had recently helped organize The Rainbow Rally, a rally for LGBT youths, on April 14. The police cancelled the march after it drew threats of violence. Mojumdar had acted in a hit play and had also appeared on television, according to a British photographer who did not want his name released. "Tanay got a threat last year because he was photographed in the gay pride parade," the photographer said. "And that photograph was published in places in the Bangladeshi newspapers."
A group of five or six young men posing as couriers arrived at Mannan's apartment building on Monday, saying they were delivering a parcel. The parcel contained machetes. The group attacked a security guard before entering Mannan's second-floor apartment, hacking him and Mojumdar to death.
The two victims were not alone at the time: Mannan's mother and a maid were also there. Both are alive, according to Mohammad Iqbal, the officer in charge of the investigation. After the murders, the assailants escaped the building through an alleyway; armed with guns, they opened fire on a policeman who attempted to apprehend them.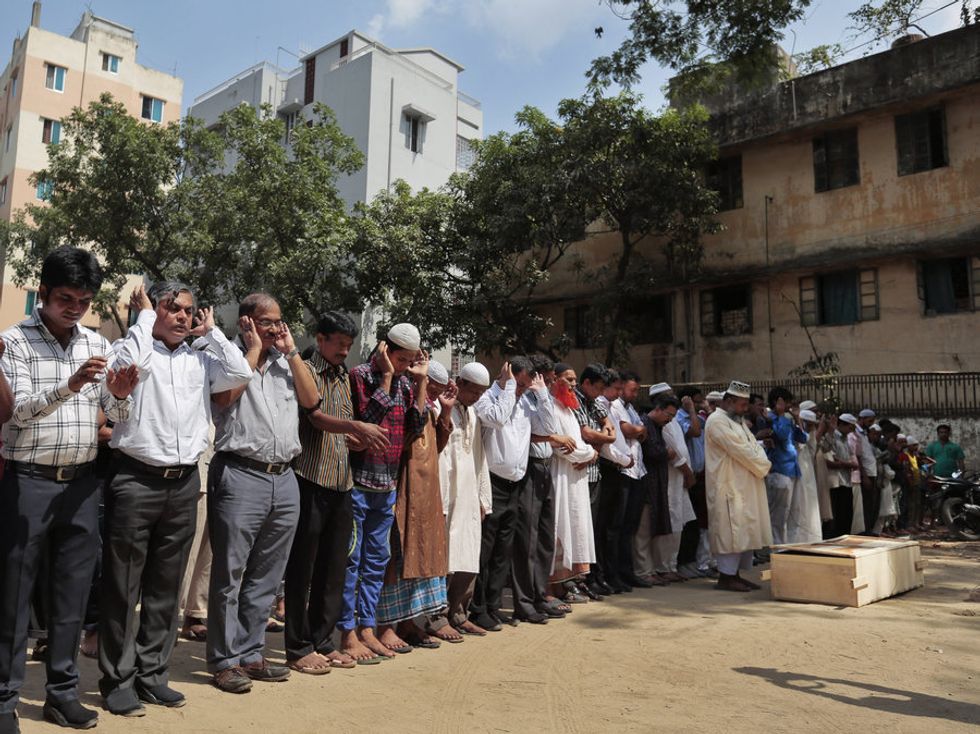 Credit: Source.
The brutal killings took place mere days after the murder of English professor Rezaul Karim Siddique at a bus stop in the city of Rajshahi, Bangladesh. "He was neither a blogger nor an anti-Islamic campaigner, but the pattern of the murder indicates Islamist militants involved in the recent spate of killings of secular bloggers might have a link," said Rajshahi police Commissioner Mohammad Shamsuddin. ISIS claimed responsibility for Siddique's death for "calling attention to atheism," it said. The group's claim could not be independently confirmed.