President Donald Trump took the opportunity to hype his pet project—bollard fencing along the southern border—to a meeting of the National Border Patrol Council.
The NBPC—a union organization not part of the federal agency—is "the exclusive representative of approximately 18,000 Border Patrol Agents and support personnel assigned to the U.S. Border Patrol."
---
In addition to hyping the new fencing replacing existing fencing, Trump also oddly chose the moment to brag about his popularity among women voters.
The President stated:
"I got a tremendous number of women. They said one of the reasons I won was women."
Watch the remarks here:
But New York Times chief White House correspondent Peter Baker had some facts for Trump regarding his popularity among women in 2016. He shared the fact check on Twitter.
Like the majority of voters, in 2016 women preferred Hillary Clinton over Donald Trump.
Trump: "I got a tremendous number of women. They said one of the reasons I won was women." Women voters in 2016:… https://t.co/JAmDbd9zG6

— Peter Baker (@Peter Baker)1581713387.0
Baker added, not only did women not support Trump nor help him win, they failed to support him in record numbers.
Others couldn't resist commenting on the President's latest false claim.

yeah, he just grabs 'em by the ballot box, doesn't he https://t.co/ZAj8GTfHlY

— George Conway (@George Conway)1581713502.0
@peterbakernyt Maybe he meant Russian women.

— Norman Ornstein (@Norman Ornstein)1581719002.0
While some questioned why 42% of women did vote for him.
@peterbakernyt @jchaltiwanger The real question is how the hell it got as high as 42 given the horrific behavior that was known about Trump.

— Don Winslow (@Don Winslow)1581718782.0
@gtconway3d Let's face it, there's a subset of American female humanity which responds to Trump in a most peculiar… https://t.co/NcmAI0jRqy

— Linda "Blessed Are The Peacemakers" Broussard (@Linda "Blessed Are The Peacemakers" Broussard)1581714087.0
@jim_ohh @gtconway3d 7. They are idiots.

— Kathleen (@Kathleen)1581717011.0
@eeyoresmother @gtconway3d What a pathetic woman.

— Tricia (@Tricia)1581722560.0
But #NotAllWomen.
@rhonda_harbison @peterbakernyt ... 🖐 oh, I know the answer I know... Yes.

— ✦ 𝑺𝖙𝖊𝖕𝖍𝖆𝖓𝖎𝖊 🤸🌎✦ (@✦ 𝑺𝖙𝖊𝖕𝖍𝖆𝖓𝖎𝖊 🤸🌎✦)1581714738.0
@Real_ALincoln @peterbakernyt Black women are smart. ✊🏻

— Impatient Cat X-1 🇺🇸🇨🇦 Powered by RUSH (@Impatient Cat X-1 🇺🇸🇨🇦 Powered by RUSH)1581713988.0
@ElMcClelland @peterbakernyt @gtconway3d Dominated by white evangelical women 80+%, only slightly lower than white evangelical geezers

— davepaisley (@davepaisley)1581718106.0
Others thought perhaps Trump referred to something other than voters.

@gtconway3d Is he talking about his numbers of prenups and NDAs? 🤔

— Jo (@Jo)1581714023.0
@peterbakernyt @gtconway3d When Trump says he "got a tremendous amount of women," he is just referring to his alleged sexual assaults.

— dellkennedy (@dellkennedy)1581713509.0
@peterbakernyt Trump means the tremendous number of women accusing him of sexual assault?

— ⭐️ Merrill ⭐️ (@⭐️ Merrill ⭐️)1581713762.0
Whatever Trump meant, no one was buying the lie.

@SpiroAgnewGhost @peterbakernyt @gtconway3d Facts and supporting documentation can be so flipping annoying.

— MrSteve (@MrSteve)1581713880.0
@peterbakernyt @gtconway3d https://t.co/JRY2blPAAH

— Eddie Davis (@Eddie Davis)1581713914.0
President Trump's 2020 Democratic challenger has yet to be determined. Whether Trump retains the 42% of women who voted for him in 2016 won't be known until November.

As of Friday, February 14, the 2020 presidential election is 262 days away. Are you registered to vote?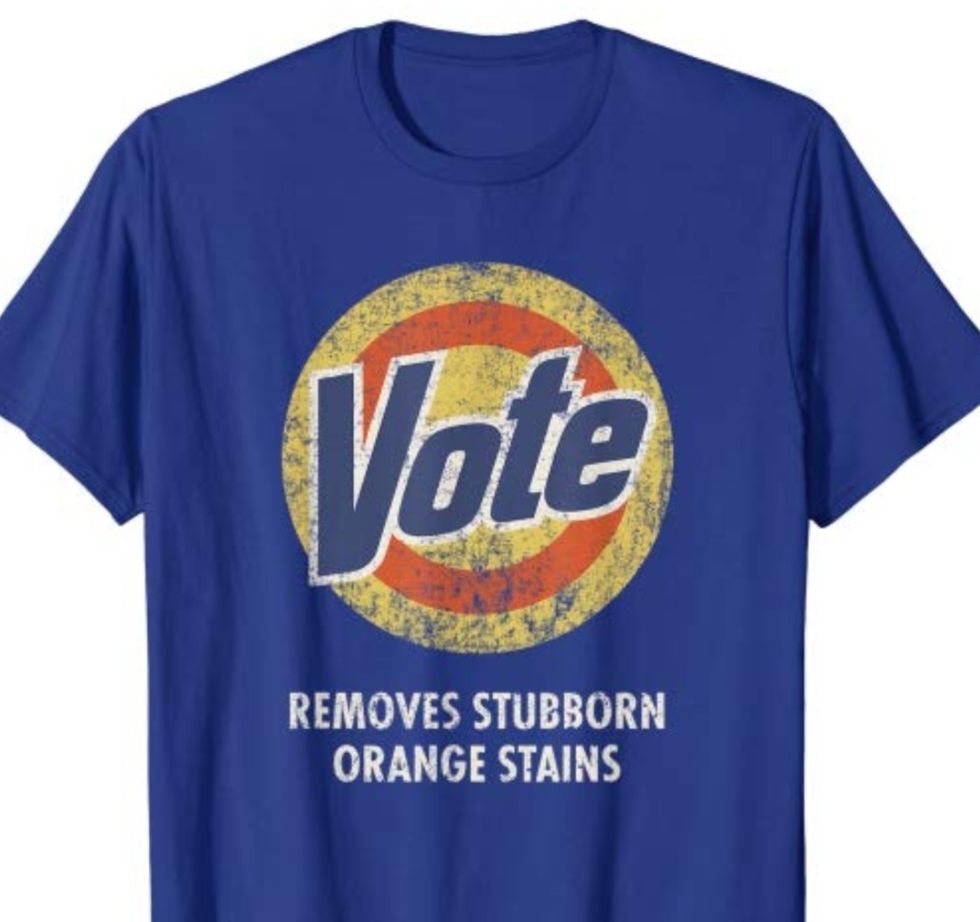 Amazon