We don't talk enough about AIDS. Not anymore.
The as-yet incurable disease, caused by the HIV virus, has largely fallen out of media attention following its emergence as a public health crisis in the 1980s and '90s. This is due in part to innovations surrounding antiretroviral drugs, which now allow people to manage the disease, which previously had been a death sentence.
---
However, don't be fooled by the seemingly casual public attitude. HIV/AIDS is still dangerous, deadly and rampant. We cannot afford to be complacent.
Especially not in Atlanta, Georgia, where the disease has reached epidemic proportions. Scientists have drawn comparisons to HIV-ravaged Sub-Saharan Africa, where 4.7 percent of adults are living with HIV. According to a study published by Emory University's Center for AIDS Research, an estimated 1 in 51 Georgians will become infected with HIV during their lifetime, a statistic which lies well above the national average of roughly 1 in 150.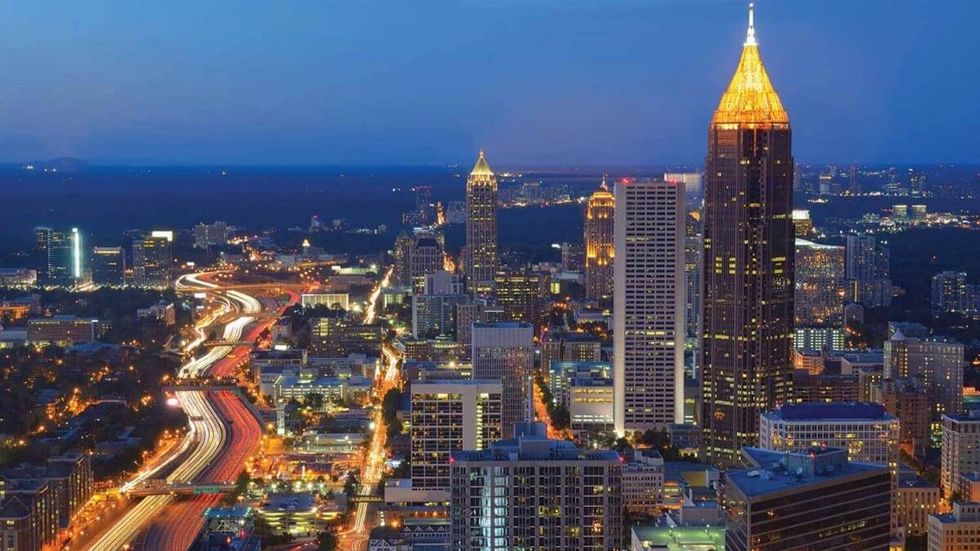 CREDIT: Source.
For many, the specter of the AIDS outbreak is firmly in the rearview, but the disease is making its presence known in Atlanta, where the situation is wrought with economic and cultural barriers to treatment.
"We're still talking about AIDS?"
Unlike those afflicted with the disease in the '80s and '90s, HIV-infected people today have more robust treatment options aimed at slowing the virus' metamorphosis into AIDS. Alicia Philipp, president of the Community Foundation of Greater Atlanta, asserts that HIV's new
reputation as a "chronic disease that is manageable with medication" contributes to the lack of widespread media coverage.
When media outlets do consider the disease, they are often surprised by its prevalence. Atlanta television reporter Dave Huddleston launched an investigation into the skyrocketing HIV/AIDS rates in the city and was shocked to see that the data showed a resemblance to infection rates in many African countries. "I could not believe we were talking about Atlanta," Huddleston said after learning about the epidemic. His befuddlement only highlights the lack of coverage the disease gets in this country. "We're still talking about AIDS?" Huddleston asked in disbelief. "We're still talking about HIV?"
Dave Huddleston. (CREDIT: Source.)
According to Philipp, another key factor in the absence of meaningful coverage is the demographic affected. A disproportionate percentage of those living with either HIV or AIDS in Atlanta are young black men who are involved in sexual relations with other men. The Emory study found that 61% of the transmissions of the virus originate from male-to-male sexual contact. Black males living with HIV outnumber their white counterparts 4 to 1.
The HIV-impacted populations receive very little media attention, due in no small part to the stigma placed on AIDS and its relation to sexuality in the heavily faith-based communities in Atlanta. Neena Smith-Bankhead, vice president of Research and Education with AID Atlanta, an organization dedicated to supporting those in the metro area living with the disease, finds this opprobrium causes many to resist seeking help.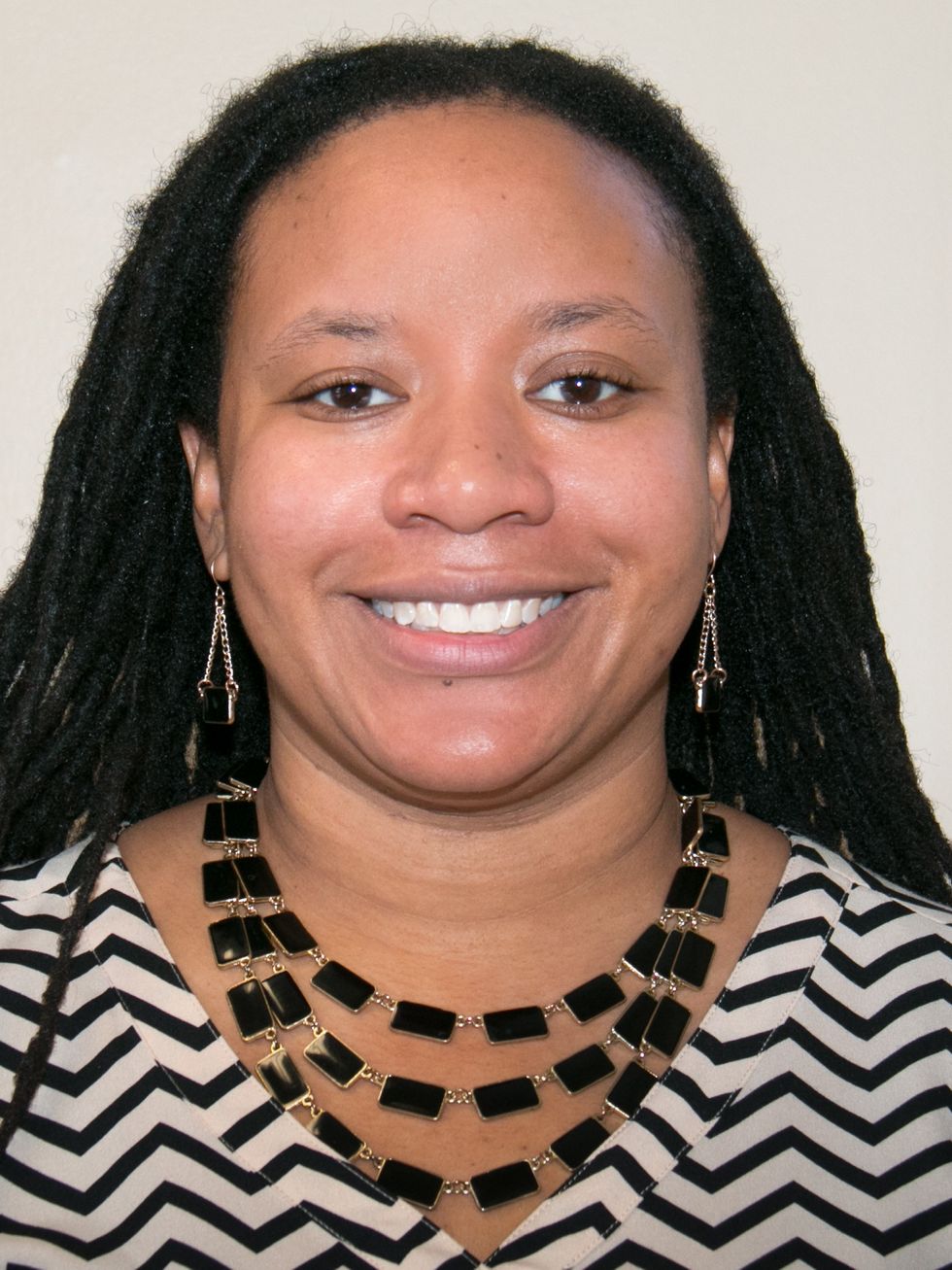 Neena Smith-Bankhead. (CREDIT: Source.)
"One of the things I think we constantly see are populations that are heavily impacted with HIV afraid to have the conversation," said Smith-Bankhead. Afraid to ask the questions,
because there's also a fear that if I ask the questions, I must be engaging in something that is not acceptable or already is a stigmatized behavior."
This fear of social exclusion is causing fewer young people in Atlanta to seek out HIV testing, resulting in more people becoming unwitting conduits for the disease. The Georgia Department of Public Health has realized this. In a recent report about the prevalence of HIV in the state, they urged that "encourag[ing] honest conversations about HIV risk among [young black men]" was one of the primary ways to help prevent the spread of the disease.
In the same report, the Department released sobering data that shows that HIV, while treatable with antiretroviral therapy, ranks among the top five causes of death among African-Americans between the ages of 20-54 in Georgia. HIV was also the primary cause of death for African-Americans aged 35-44 years in the state during 2007-2011.
Devin Barrington-Ward, an HIV advocate based in Washington, D.C., likens the situation to that of New York City in the 1980s, where urgency to create a meaningful public health solution was paramount. During that time, HIV risk only went down after the onus on those infected was publically addressed, and the idea of "AIDS-shaming" discouraged. Atlanta has to move past its relative moralism over AIDS if it wants to combat the epidemic within its walls.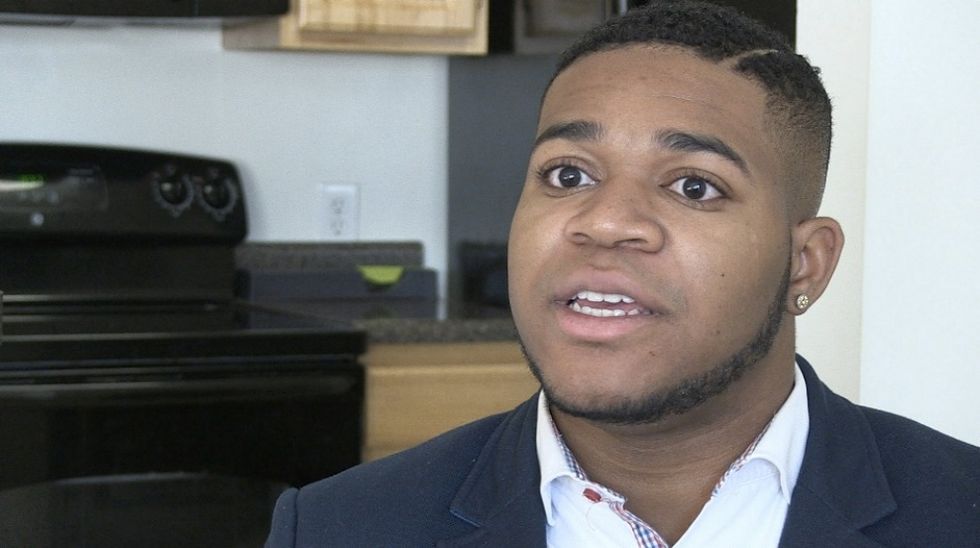 Devin Barrington-Ward. (CREDIT: Source.)
Barriers to Treatment  
One issue complicating treatment in Atlanta (and all of Georgia, for that matter) is the intense poverty affecting many of those suffering from the disease. Although antiretrovirals are readily available, their cost over an infected person's lifetime can be prohibitive, trending upwards of $326,500, if diagnosed at age 35.
Many of the young people living with the disease, primarily young black homosexual or bisexual men, lack the economic opportunity to receive sustainable treatment. "If you are
poor, you don't have a place to sleep, and you don't have the means to feed yourself, HIV is not your priority," says Dr. Carlos del Rio, co-director of Emory's Center for AIDS Research. Apart from the expense, management of the disease requires overall good nutrition and health, services for which infected young people may not have access to.
All of this leads to late-stage testing and HIV diagnoses which leave little time before the person contracts AIDS in full. Atlanta radio station WABE recently found that half the patients who test positive for HIV at the Grady Memorial Hospital's FOCUS HIV Research Center already have full-scale AIDS when first diagnosed. To compound the issue, only 1 in 4 (26 percent) of young Black men diagnosed with HIV in 2011 underwent antiretroviral treatment in 2012, a disturbing trend which continues today.
Organizations are looking to help fund those who cannot shoulder the costs themselves, but their reach is only as wide as their own funds. HIV/AIDS clinics have begun to spring up in the urban Atlanta area with more frequency, allowing those without the resources needed to fight the disease a place to seek medical, psychological, and financial help. As the number of infected people rises, so too must the infrastructure in place to help them, and the rates of growth are not even.
Often, those unable to afford treatment turn to Medicaid, but it has become increasingly harder to receive coverage in recent years. Public perception of the disease has driven Georgia's largely conservative legislature's unwillingness to expand Medicaid benefits. Fueled by a mistrust of public health facilities from the community at large, especially in the counties surrounding Atlanta, county governments have neglected to spend millions of dollars in available funds from the Centers for Disease Control geared at more robust HIV prevention efforts.
This money, which would have gone towards both prevention and education regarding the
disease, would have been well met in Georgia, where a recent Department of Public Health survey showed that 20 percent of residents thought HIV could be transmitted simply by sharing a drinking glass with an infected person.
Public health plans in Georgia are already complex due to the sheer number of legislative areas in the state. Comprised of a staggering 159 counties (second in the nation after Texas, which has 254), healthcare managers have a tough time coordinating public health efforts given the immense number of local governments.
Atlanta's Uncertain Future
The odds are certainly stacked against Atlanta, not just for those with the disease, but also for those trying to prevent it and educate a new generation which could very well become impacted in a similar way.
No single smoking gun can be traced to the explosion of HIV in the city, rather, the combination of social stigma and economic bureaucracy has stymied prevention and education efforts.
One thing is clear: serious measures are needed to ballast the already overwhelmed system of educators, healthcare professionals and community leaders trying to fight the disease and prolong the lives of those infected. Without this, the outbreak of HIV/AIDS in Atlanta will reach even greater epidemic proportions.
Emily Brown of the LGBT advocacy group Georgia Equality puts it best, "We need a conversation around funding for research and development in HIV prevention. We need conversations around the root causes of youth HIV in metro Atlanta, including lifting needle exchange bans, improving sexual education and increasing housing and access to health care for those at highest risk."
Atlanta has shown us that the time to reignite the discussion about AIDS is now.