Prime Minister Theresa May of the United Kingdom has made calls for a general election on June 8.
This move is seen as a reversal since the Prime Minister formerly ruled out the concept of an early election. Through this referendum, May appears to seek a stronger hand in the negotiations of Brexit.
---
Prime Minister May only wields a slim majority in parliament's lower House of Commons. Because the logistics of Brexit have proved thornier than expected, she now seeks greater numbers in Parliament who are on her side.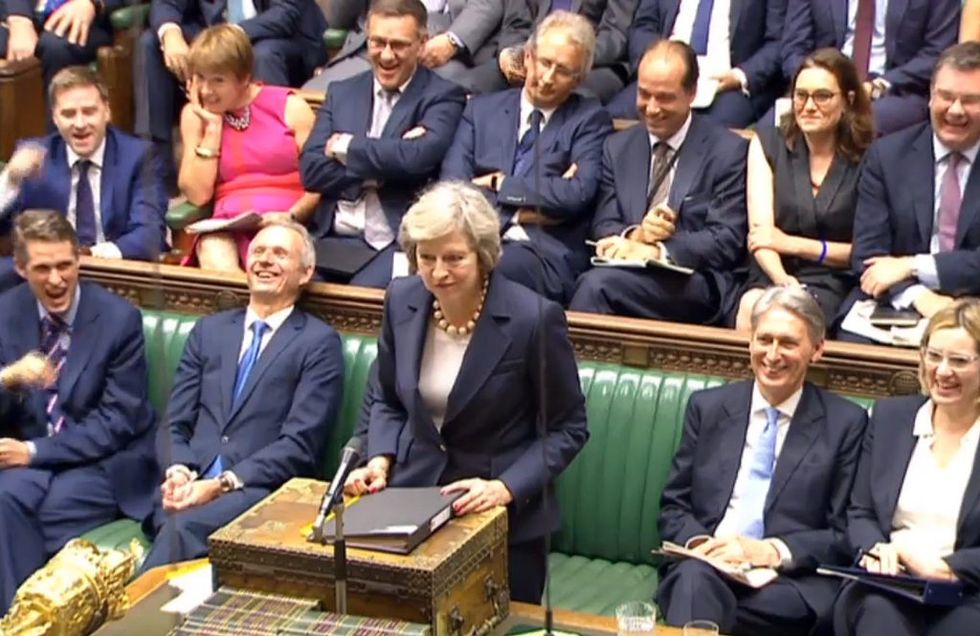 Credit: Source.
The general election would also benefit the prime minister by creating a distraction, disrupting attempts by the opposition parties and members of the House of Lords to disrupt her plans for Brexit. May told reporters at Downing Street, "If we do not hold a general election now, their political game playing will continue."
She continued, "There should be unity here in Westminster, but instead there is division. The country is coming together, but Westminster is not. We need a general election and we need one now."
Opposition parties are not voicing much protest with plans to move forward with the vote, even though it will likely increase May's currently slim majority in the House of Commons by substantial numbers.
Nevertheless, the move requires the support of two-thirds of MPs in the House of Commons to proceed. May plans to make this motion on Wednesday, calling for a vote on June 8.
Conservatives currently hold 330 of the 650 seats, but polls reveal that May is likely to win several more of these seats, since support for the Labour Party — led by Jeremy Corbyn — is at record low levels according to opinion polls. 
The resurgent Scottish National Party — who are also opposed to Brexit — currently holds 54 seats in Parliament and have demanded a referendum on Scottish independence from Britain in the wake of Brexit's success.
MPs from minor parties continue to oppose withdrawal from the European Union, a vote which occurred in summer 2016. There continue to be divisions within the Conservative Party regarding exactly how Brexit strategies should occur.
None of this seems to deter May, however, so long as she can hold her vote. She added this morning, "Every vote for the Conservatives will make me stronger."