Megan Rapinoe ripped Republican state legislators who seek to 'weaponize' women's sports against the trans community in the name of 'fairness' in new 'TIME' magazine interview.
11 July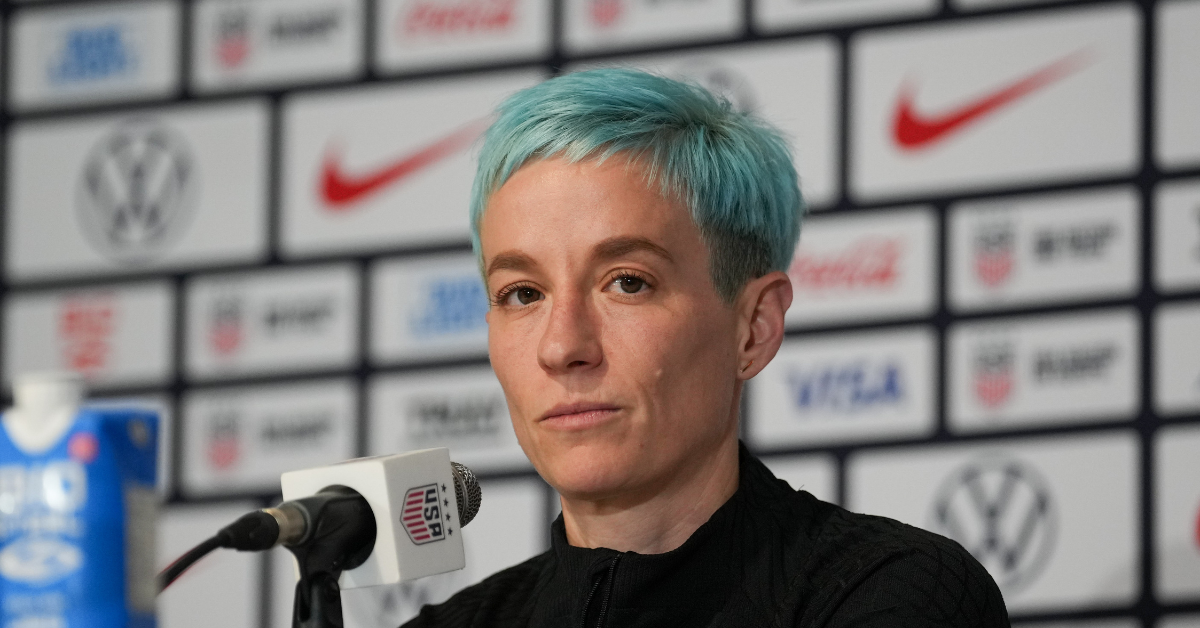 Brad Smith/USSF/Getty Images for USSF
Olympic and FIFA Women's World Cup gold medalist Megan Rapinoe is taking on transphobia being pedaled as "fairness" in women's sports by Republican state and federal legislators, governors and presidential candidates.
Rapino told TIME in an feature titled "Megan Rapinoe Won't Go Quietly":
"We as a country are trying to legislate away people's full humanity."
"It's particularly frustrating when women's sports is weaponized."
"Oh, now we care about fairness? Now we care about women's sports? That's total bullsh*t."
"And show me all the trans people who are nefariously taking advantage of being trans in sports. It's just not happening."

Rapinoe stated the benefits of allowing trans kids to play outweigh any imagined costs.
"The most amazing thing about sports is that you play and you're playing with other people, and you're having fun and you're being physically active."
"We're putting this all through the lens of competition and winning."
"But we're talking about people's lives. That's where we have to start."
In addition to calling out politicians, Rapinoe also took comedians and other elite athletes to task.
"I don't want to mince words about it."
"Dave Chappelle making jokes about trans people directly leads to violence, whether it's verbal or otherwise, against trans people."
"When Martina [Navratilova] or [ESPN anchor] Sage [Steele] or whoever are talking about this, people aren't hearing it just in the context of elite sports. They're saying, 'The rest of my life, this is how I'm going to treat trans people'."
While the "improved" Twitter created by Elon Musk had mostly blue check MAGA minions spewing bile about Rapinoe's stance on not targeting trans children for right-wing political clout, some still appreciated her take.
A decorated champion forward for the United States Women's Soccer team Megan Rapinoe aannounced on July 8 she will retire at the end of the 2023 National Women's Soccer League (NSWL) season, but she's vowed not to go out quietly.

An extremely vocal advocate of equal pay, LGBTQ+ equality and an end to misogyny and transphobia in women's sports, Rapinoe doesn't plan to turn her back on those causes.
She told TIME in her cover story:
"You can't stop progress. No matter how hard you try."
"Out of nowhere, this freakin' purple-haired lesbian is going to come in and be like, F-ck you."
She added:
"I have this incredible privilege and platform and hope that I can turn that into rocket fuel for the next phase of everything."
"I want to make the world a better place. And I will pull that lever slowly, relentlessly, and ruthlessly, forever."