Democrat Mark Pocan of Wisconsin scorched Republicans in the House Appropriation Committee for their 'bigoted' move by voting down earmarks for anything aimed at helping LGBTQ+ people.
20 July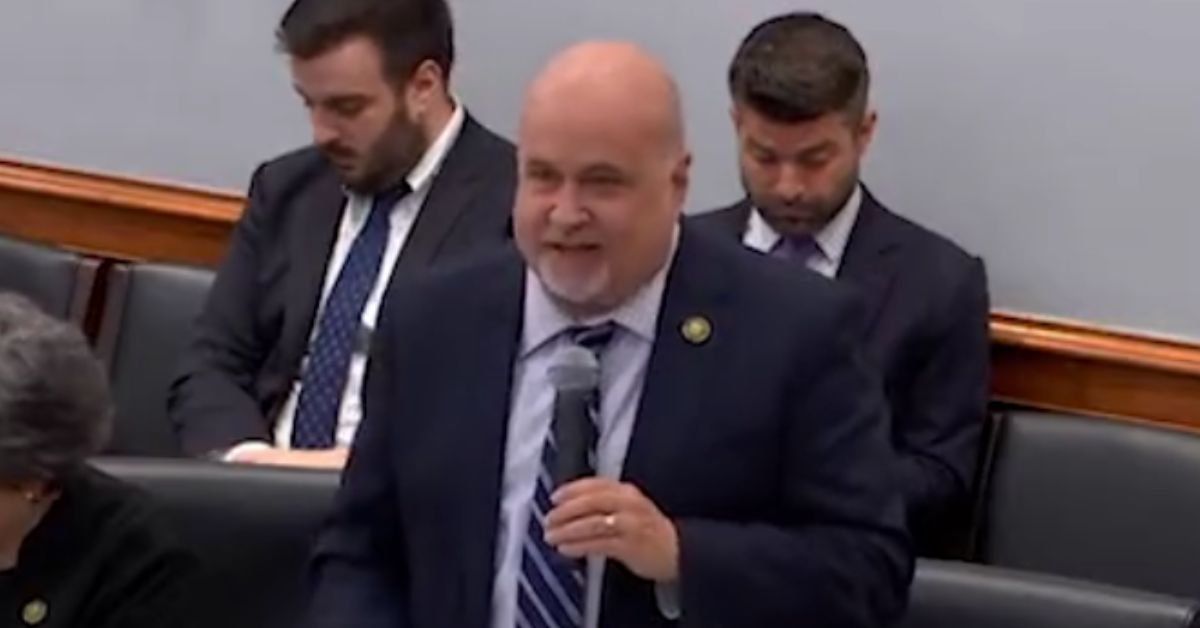 @ryangrim/Twitter
Democratic Wisconsin Representative Mark Pocan slammed homophobic Republican House Appropriation Committee members after they approved an amendment to slash the Department of Transportation's annual funding budget that would have provided services for LGBTQ+ people.
The three Democratic projects totaling $3.62 million that were cut included earmarks that would have benefitted a senior housing center in Massachusetts, a transitional housing program in Pennsylvania, and an LGBTQ+ center in Philadelphia.
Pocan, who is an out gay man, condemned his GOP colleagues and called the move "bigoted."
The approved amendment also included a provision banning the flying of Pride flags over government buildings
Said Pocan:
"If you were to take away earmarks because they went to the NAACP or the Urban League, you would rightfully so be called racist bigots."
"But when you do it to the LGBT community, it's another fricken day in Congress."
He shared personal examples of being attacked prompted by gay discrimination .

"Did I share with you when I used to get the article when I first ran for office when they wrote 'dead f*****' over your face and sent it to you in the mail?"
"Or the time when I wasn't out yet, left a gay bar, and two people followed me and beat me with a baseball bat until I was bloodied and unconscious and called me a [gay slur]?"
"This is what you guys do by introducing amendments like this—taking away from people's earmarks is absolutely below the dignity of Congress and certainly the Appropriations Committee."
Social media users applauded his impassioned speech.
The bill introduced by the Transportation, Housing and Urban Development, and Related Agencies subcommittee Chairman Tom Cole–a Republican–also blocks "funding for many diversity, equity, and inclusion-related initiatives, including using federal funds to promote critical race theory," according to the Washington Examiner .

Cole's amendment passed 32-26.

Pocan added:
"This is below the dignity of this committee."
"There is absolutely no excuse."
"The fact that for too many people, unless they're personally affected, they don't give a damn."