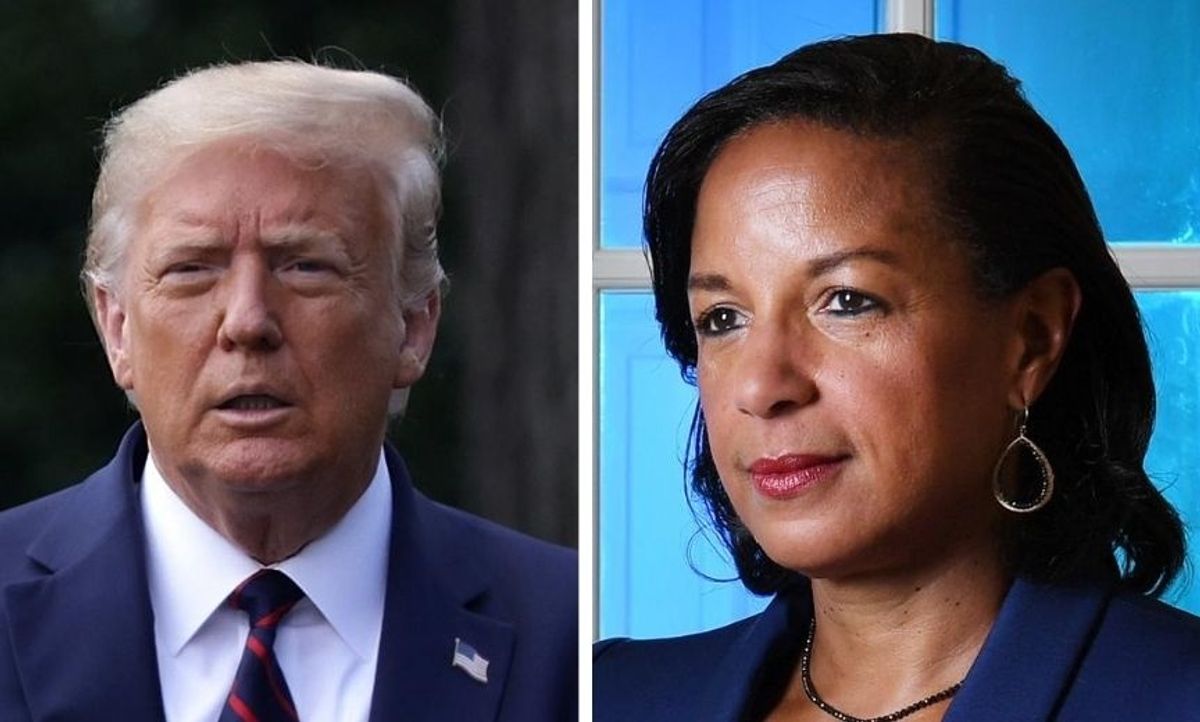 Alex Wong/Getty Images // Matt McClain/The Washington Post via Getty Images
President Donald Trump announced last week that he'd be throwing the first pitch for the New York Yankees on August 15.
On Monday, he said on Twitter that he was too busy with his response to the pandemic that's killed nearly 150 thousand Americans.
Trump referred to it as the "China Virus"—a racist term he's come to use that correlates with an uptick in hate crimes against Asian Americans in the United States.
Trump's claims that he was "too busy" to throw the pitch were called into question, because he'd spent the weekend golfing in New Jersey with former Green Bay Packers player Brett Favre.
People roundly mocked Trump's postponement and the reason for it he provided.
Among them was former National Security Advisor—and potential Vice Presidential candidate—Susan Rice.
Rice joked that the President couldn't get the ball "up and over the plate," accompanied with a picture of her throwing the first pitch at a Washington Nationals game in 2013.
People felt Rice's trolling hit it out of the park.
They quickly began playing along.
For years, Trump and his allies have criticized Rice for her work on the Iran nuclear deal, which the President has since dissolved. The two have feuded on Twitter and Trump has even accused her of criminal activity.
Trump's postponement came after the Yankees took a knee before the National Anthem at a recent game. Two players remained kneeling during the anthem.
Trump has routinely condemned players showing solidarity with the Black Lives Matter movement, even referring to them as "sons of bitches."
Some think the Yankees' show of solidarity is what led Trump to back out.
Trump hasn't yet set a new date for the first pitch.