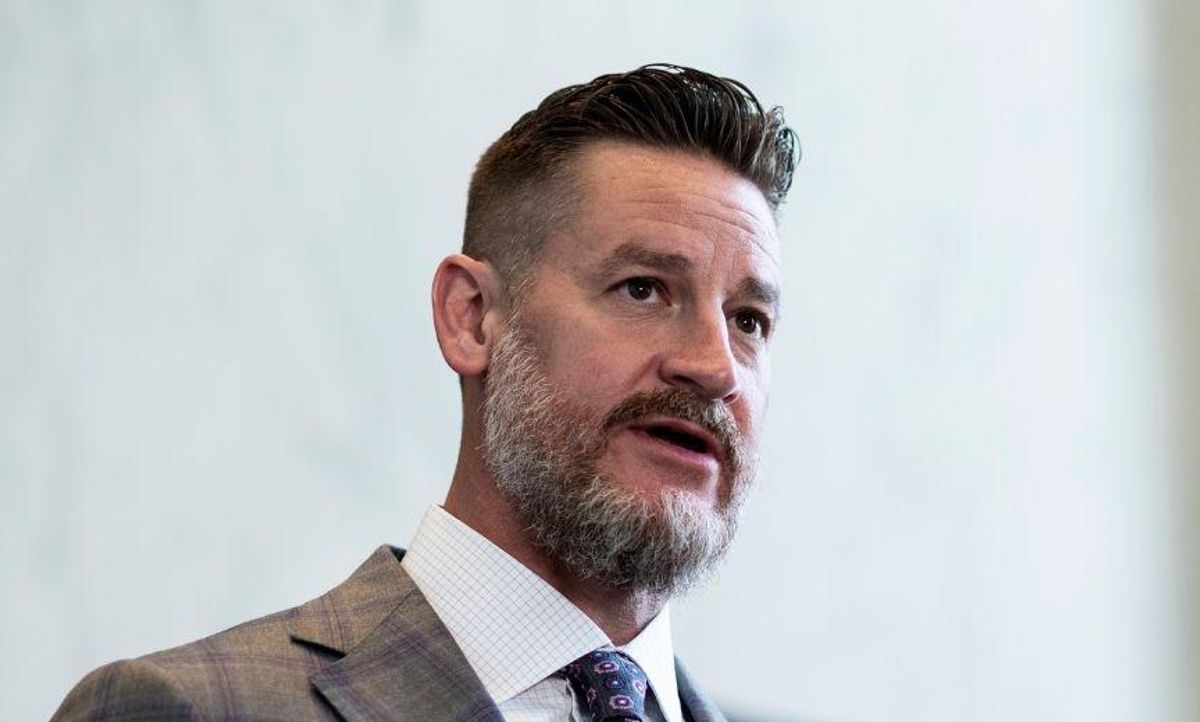 Bill Clark/CQ-Roll Call, Inc via Getty Images
A lot has changed in the political landscape over the past two decades, but one major evaluation of a U.S. President's performance is the price of a tank of gas, however ill-advised that measure may be.
Though retail gas prices vary across regions, the U.S. has seen a steady increase in gas prices since 2021 due to a number of factors. With Americans across the country no longer in quarantine in this latest stage of the pandemic, demand for retail gasoline skyrocketed last year, while U.S. gasoline production failed to meet that threshold, according to research from the U.S. Energy Information Administration.
But most recently, tensions between Russia and Ukraine have had a significant effect on oil prices. After Russian President Putin declared two pro-Russia separatist regions in Ukraine as sovereign and began sending troops there, speculation that Russia would embark on a full-scale invasion seem all the more vindicated.
Russia is one of the largest oil and natural gas producers in the world, and a large amount of these oil exports travel through Ukraine to get to their destinations in Europe. These dynamics fueled a recent stratospheric rise in oil and natural gas prices.
But for many Republican politicians, these nuances don't seem to matter if their supporters believe Biden somehow singularly controls the prices they pay at the pump.
Such was the case with far-right Congressman Greg Steube of Florida, who tweeted a picture of the $167.21 cost to fill up his truck, sarcastically thanking Biden.
But it didn't take clairvoyance for Twitter users to see that his truck requires more than 43 gallons to reach a full tank. For reference, the average smaller car typically holds 12 gallons and the average truck around 25 gallons, according to RocketHQ. As of 2017, the most popular full-size pickup trucks peaked at 38 gallons, Cars.com reports.
Twitter users said Steube should blame himself for choosing to buy such gas-guzzling vehicle, rather than blaming Biden.
Some of the responses were merciless.
Ouch.