Sarah Palin claimed Trump supporters are not in a 'cult' but her definition of what a cult is sounded an awful lot like MAGA.
15 June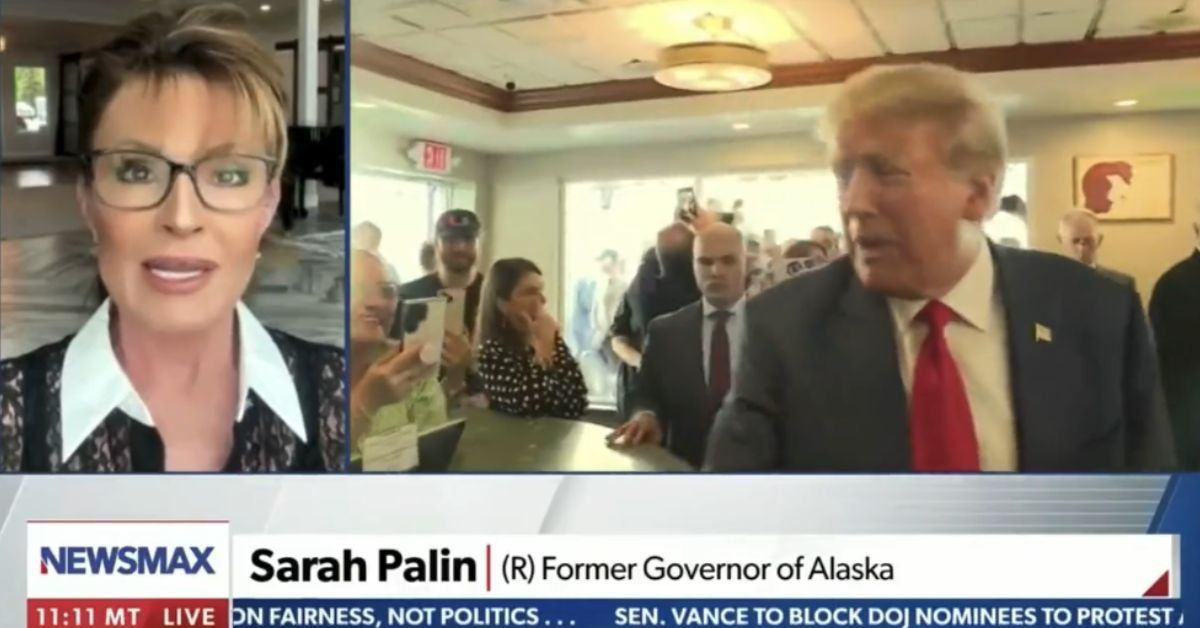 Newsmax
Sarah Palin attempted to defend MAGA supporters from an accusation of being cultish and failed miserably, providing a definition for "cult" that perfectly summed up their behavior.
The former Governor of Alaska recently appeared on the far-right cable news channel Newsmax and was asked to weigh in on Hillary Clinton's comments about the GOP.
In an interview with Pod Save America, Clinton said the Republicans' rankled response to former Republican President Donald Trump's indictment was indicative of the GOP being "more of a cult than a political party at this point."
In response to being asked if Republicans were as Clinton described, Palin responded:
"Uh, no. You know what, the definition of a cult is a group of people who are excessively supporting one another and a cause—all about conformity and compliance and intolerance of anyone who doesn't agree with what their mission is."
You can hear her comments in the clip shared by The Recount's Twitter page, below.
Social media users were amused by Palin perfectly characterizing MAGA supporters' obsessive devotion to the twice-impeached twice-indicted former President–regardless of his shady business dealings, sexual misconduct allegations, and alleged obstruction of justice.

People had to take a moment and let Palin's words sink in.

Alrighty then.