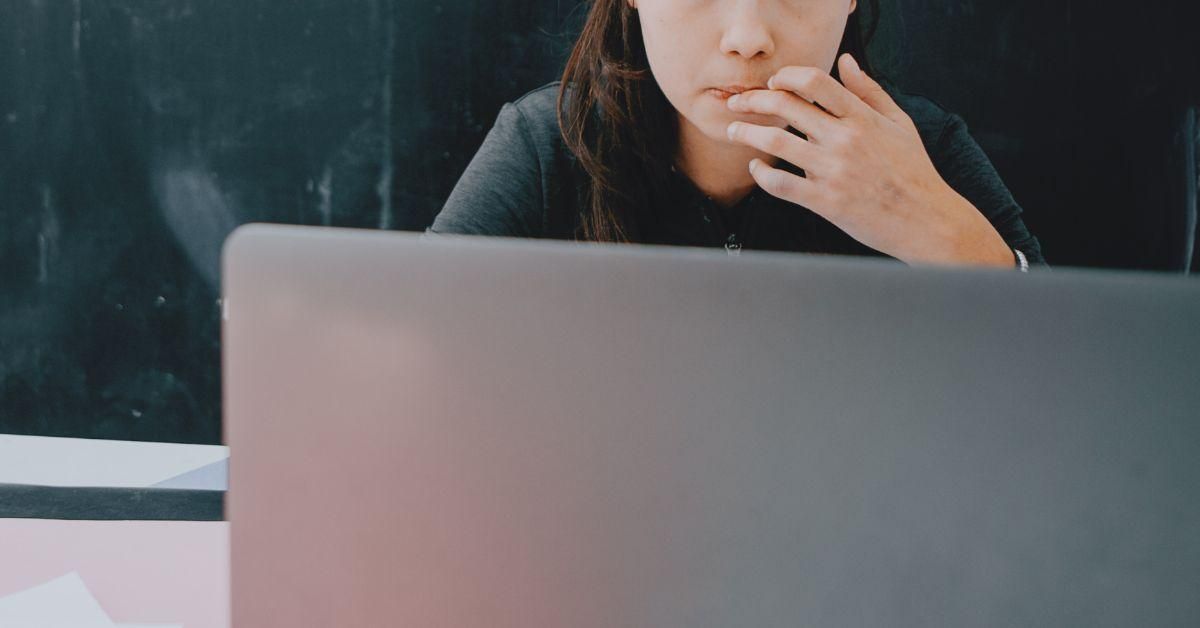 Carol Yepes/GettyImages
An 18-year-old in Nebraska is facing criminal charges along with her mother for burning and burying an aborted fetus the teen miscarried in April.
Police obtained a search warrant to read then 17-year-old Celeste Burgess' Facebook activities revealing messages between her and her mother, Jessica Burgess, detailing how the teen performed a self-managed abortion with the help of her mother.
This was in violation of a state law banning abortion after 20 weeks–a restriction passed in 2010.
The criminal case was considered the first of its kind where Facebook activities were used to incriminate someone in a state where access to reproductive healthcare is restricted.
The case follows the conservative court majority in the US Supreme Court striking down Roe v. Wade as part of their ruling on Dobbs v. Jackson Women's Health Organization in June.
Prior to the reversal of Roe, states were legally prohibited from enforcing a ban on access to reproductive care up to the point of fetal viability–roughly 24 weeks for most.

According to CBS 14, Jessica Burgess, 41, was charged with "performing or attempting an abortion at greater than 20 weeks, performing an abortion when not a licensed doctor, removing/concealing/abandoning a dead human body, concealing the death of another person and false reporting."
Celeste was charged with "removing/concealing/abandoning a dead human body, concealing the death of another person, and false reporting."

Jessica pleaded not guilty and is awaiting trial in Madison County District Court. Her daughter Celeste also pleaded not guilty.
Tanner Barnhill, a 22-year-old man who is accused of helping to conceal the death of another person, pleaded no contest and will be sentenced later this month, according to the Lincoln Journal Star which first reported on the case.
His relationship with the women was not revealed since he is only charged with a misdemeanor.
Norfolk Police Department launched an investigation after receiving a tip Celeste had miscarried in April at 23 weeks of pregnancy and that she and her mother burned and buried the body.
A detective who obtained Celeste's medical records determined she had been pregnant for more than 23 weeks, or nearly six months, at the time–with an expected delivery date on July 3.
Court records indicated the investigator was told Celeste had unexpectedly delivered a stillborn while taking a shower in the early hours of the morning.
She subsequently woke her mother and the two put the body in a bag and stowed it in a van. At an undisclosed time, they drove a few miles north of town to bury the body–with the help of Barnhill whose parents own rural land north of Norfolk in northeast Nebraska.

Court papers said police were led to the makeshift burial site where they exhumed the body–which was described as having "thermal injuries."

Barnhill later told investigators the women attempted to burn the body before putting it into the ground.

A week after the women were charged, the detective served a search warrant on Facebook to access their accounts.
The detective reportedly found messages between them suggesting a home abortion took place, with Jessica helping her daughter obtain abortion pills and instructing her on how to take them.
A month after investigators reviewed the private Facebook messages, Maddison County Attorney Joseph Smith added two more felonies to the charges against Jessica Burgess, according to The Lincoln Journal Star.
The additional charges were for "performing or attempting an abortion on a pregnancy at more than 20 weeks, and performing an abortion as a non-licensed doctor."
After the publication of the story, Andy Stone, a spokesperson for Meta Platforms–formerly Facebook Inc.–emphasized in a Twitter statement that authorities were not investigating the case based on a decision to terminate a pregnancy.
"Nothing in the valid warrants we received from local law enforcement in early June, prior to the Supreme Court decision, mentioned abortion," wrote Stone.
He added:

"The warrants concerned charges related to a criminal investigation and court documents indicate that police at the time were investigating the case of a stillborn baby who was burned and buried, not a decision to have an abortion."
Stone added Meta was prohibited from sharing details from the search warrant by non-disclosure orders which have since been lifted.
In response to the reversal of Roe v. Wade, Facebook CEO Mark Zuckerberg told his staff at a virtual meeting held in June how he intended to protect the privacy of users seeking access to reproductive healthcare.
"Protecting people's privacy is always important, I get that this is extra salient right now [with] the Supreme Court decision and that specifically bearing on privacy," said Zuckerberg, according to a recording obtained by Cyber Scoop.
Despite safety advocates arguing against encrypted messages that will hide "bad behavior," Zuckerberg said:
"I think in this case having your messages encrypted is actually one of the ways that you keep people safe from bad behavior or, or overbroad requests for information or things like that."
Meta's VP of HR, Janelle Gale reportedly told employees they were not allowed to discuss issues pertaining to people's reproductive healthcare.

The company later announced it would reimburse employees for having to travel to other states to seek reproductive healthcare.
In the wake of Roe, Nebraska failed to pass a trigger law that would have imposed an outright ban on abortions–without exceptions for rape or incest.
On Monday, Nebraska Governor Pete Ricketts, a Republican, called off a special session for state senators to vote on a 12-week ban after a letter from the state speaker indicated they would not have the vote from 33 state senators needed to pass the measure.
Said Ricketts:

"It is deeply saddening that only 30 Nebraska state senators are willing to come back to Lincoln this fall in order to protect innocent life"
"As Governor, I will continue doing whatever I can in my power to affirm the rights of pre-born babies and to support pregnant women, children, and families in need."