After Megan Rapinoe missed a penalty kick ensuring the U.S. Women's National Team's loss against Sweden, Trump tried to blame Joe Biden and 'WOKE' America for the loss.
07 August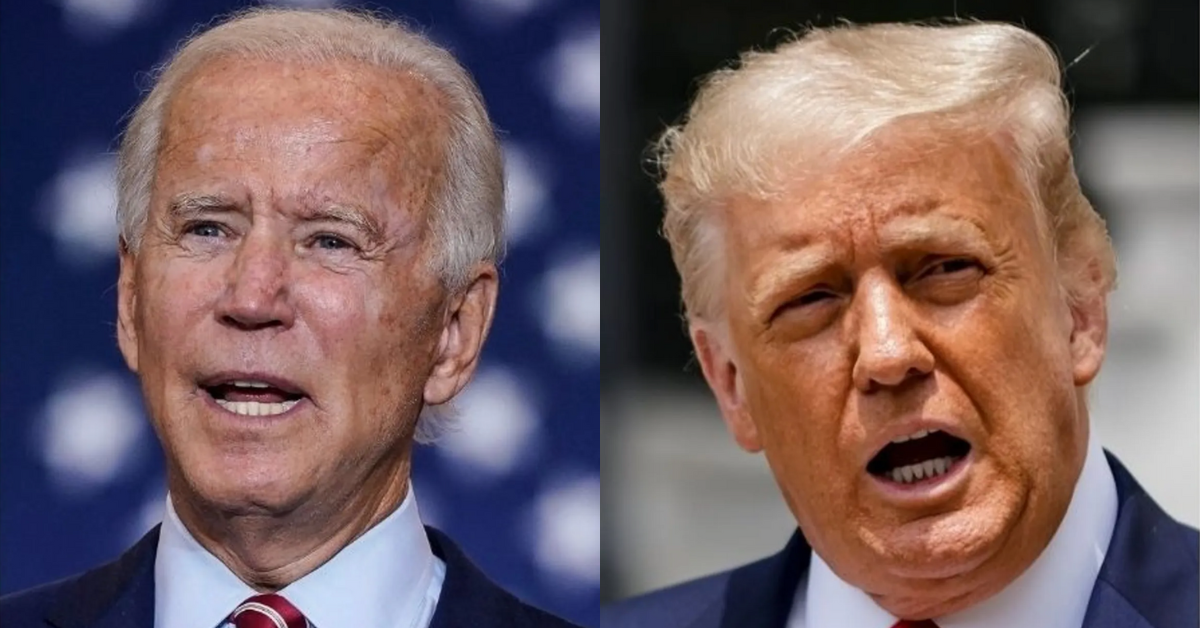 Drew Angerer/Getty Images; Samuel Corum/Getty Images
Former Republican President Donald Trump was criticized after he attempted to blame Democratic President Joe Biden and "WOKE" America for the U.S. Women's Soccer Team's early exit from the World Cup, stating the nation is headed towards disaster.
The U.S. Women's National Soccer Team (USWNT) faced an unexpected elimination from the World Cup, suffering a loss against Sweden in a penalty shootout on Sunday. The team's departure from the tournament at this stage is a historic first.
In a Sunday evening post on his struggling social media platform, Truth Social, Trump took the opportunity to criticize his 2024 presidential rival, President Biden, and took a jab at retiring soccer superstar Megan Rapinoe. Conservatives on various social media platforms mocked Rapinoe for missing a critical penalty shot that could have turned the tide of the match.
Trump wrote:

"The 'shocking and totally unexpected' loss by the U.S. Women's Soccer Team to Sweden is fully emblematic of what is happening to the our once great Nation under Crooked Joe Biden."
"Many of our players were openly hostile to America – No other country behaved in such a manner, or even close. WOKE EQUALS FAILURE. Nice shot Megan, the USA is going to Hell!!! MAGA."
You can see his post below.
Trump was swiftly criticized for his remarks.
This isn't the first instance of Trump sparring with USWNT.

During his presidency in 2019, when the women's national team emerged victorious in the prior Women's World Cup, he exchanged sharp remarks with Rapinoe. At the time, Rapinoe had preannounced her intention to abstain from any White House visit in the event of her team's victory.
Rapinoe had openly criticized Trump on progressive issues, including LGBTQ+ rights and equal pay for women in sports.
Trump would later respond to her on Twitter, saying she "should never disrespect our country, the White House or our flag, especially since so much has been done for her and the team."