Claudia Conway has already taken aim at the likes of Ted Cruz, Tucker Carlson and Marjorie Taylor Greene.
17 March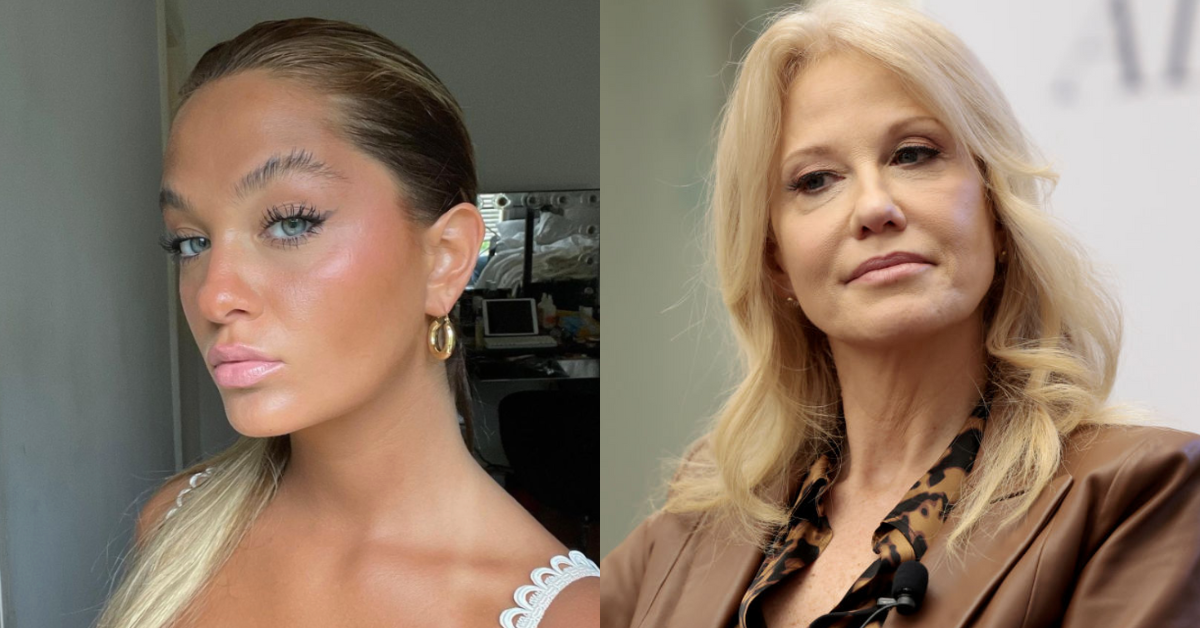 @claudiamconway/Instagram; Anna Moneymaker/Getty Images
Claudia Conway—the daughter of Trump administration presidential counselor Kellyanne Conway and attorney George Conway—is using shady Twitter polls to mock prominent Republican figures.
Conway has created polls pitting Republicans against fictional characters.
Consider the following tweet, in which she asked her followers to vote on who would win in a fight: Senator Ted Cruz of Texas or the green M&M.
The green M&M won by a landslide against the politician who was mocked earlier this year for referring to M&M's decision to "take a pause on its spokescandies" as "a sign of the apocalypse."
Later, Conway asked her Twitter followers whether Fox News personality Tucker Carlson or Clifford the Big Red Dog would win a dance battle.
The results were undeniably clear.
More than 96% believe Carlson would lose.
Later, Conway made one more poll, this one asking whether Representative Marjorie Taylor Greene of Georgia or the wizard Harry Potter would win in a race.
There's still some time left before final results are displayed but it's safe to say the final results will be similar to Conway's last two polls.
At time of writing, Potter had a 95% to 5% advantage, because broom.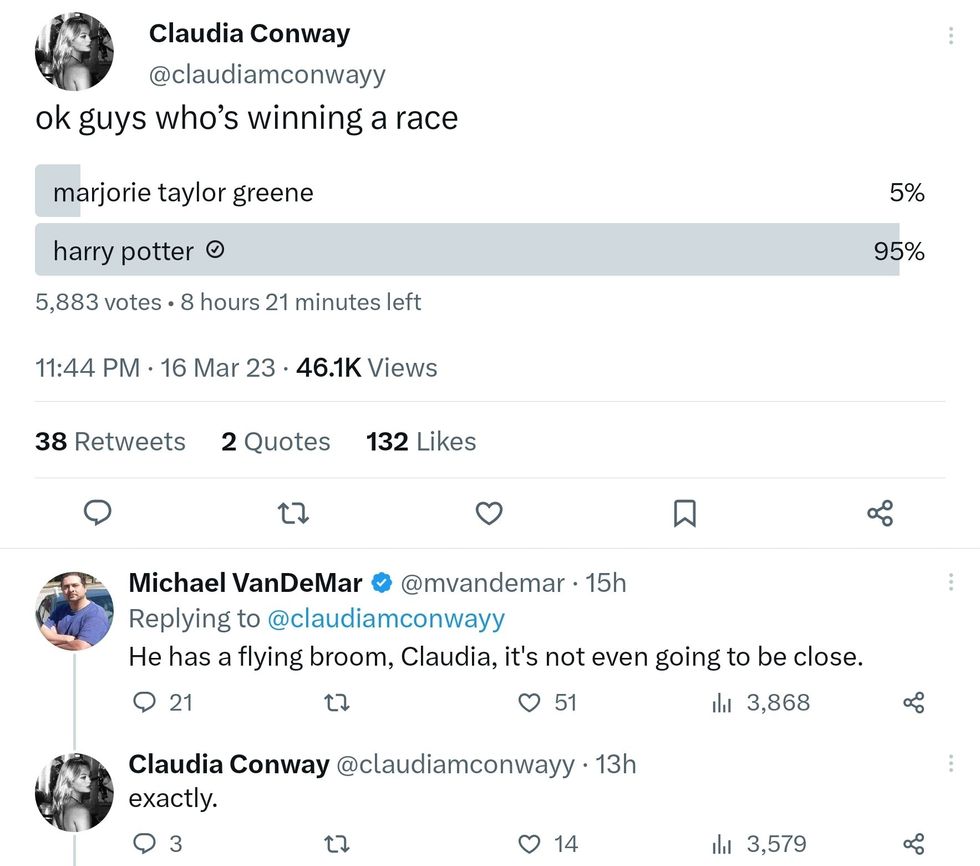 @claudiamconway/Twitter
People couldn't help but weigh in with their observations about the respective match-ups.
Claudia Conway has previously made headlines for her stark opposition to the Trump administration, openly criticizing not only former Republican President Donald Trump's tweets but also the role her mother played in supporting the administration.
She has also said she is looking to emancipate herself from her parents, citing years of trauma and abuse.
Her father is one of Trump's biggest detractors—a position that previously put him at odds with his wife who is best known for coining the term "alternative facts" for Trump administration lies. The phrase came to define the Trump presidency and what political scientists and academics have referred to as the "post-truth" era in American politics.