Voter registration records show Rep. Drew Ferguson, who represents Georgia's 3rd district in Congress, voted in a district different from where he is registered.
22 December 2022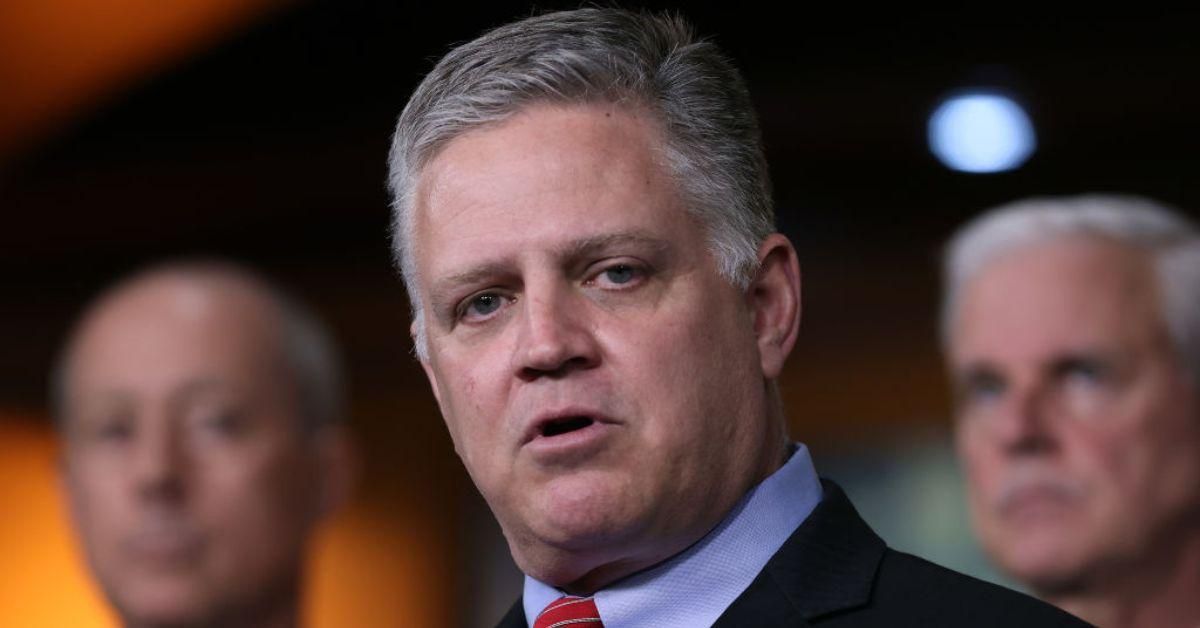 Chip Somodevilla/Getty Images
A Republican Congressman from Georgia appears to have voted illegally three times in a county where he no longer resides during the general election.
The website for Drew Ferguson, who is the U.S. Representative for Georgia's 3rd congressional district, showed he and his wife live in The Rock, Georgia, which is 63 miles away from his former residence in West Point.
However, the Huffington Post indicated the GOP Congressman and former Mayor of West Point never updated his Troup County address to his new home in Pike County–a requirement of the state law–before voting in the general election and in the Senate runoff.
The Atlanta Journal-Constitution confirmed it was illegal for Georgia voters to cast a ballot in a county in which they do not reside.
Brian Piper, Ferguson's spokesperson, defended him in a statement:
"Congressman Ferguson, previous mayor of West Point and lifelong resident, was registered to vote in his hometown."
"Congressman Ferguson is currently in the process of transitioning his residency to his new home in Pike County."
However, Piper did not respond to reporters asking why Ferguson continued voting in Troup County despite property tax records showing the Congressman sold his house there in April.
The spokesperson additionally kept mum about the specifics of when Ferguson moved and of his possible state violation of voting in a county where he no longer lived.
The media outlet noted:
"Ferguson's new address is within the 3rd Congressional District he represents, but it's outside other local districts that would have been connected with his old address such as state House and state Senate districts."
Spokesman Mike Hassinger said that the Secretary of State's Office had not opened an investigation looking into the possible violation because no official complaint has been filed.
Donald Sherman, the Senior Vice President and Chief Counsel for the watchdog group Citizens for Responsibility and Ethics in Washington, expressed his concern.

"It's, frankly, unsurprising that given his hostility to reform following the 2020 election and the insurrection that he is now undermining the electoral process in his personal capacity—in his own way—in addition to his official capacity."
The Atlanta Journal-Constitution previously noted in a March 2021 column that Ferguson stressed the importance of "election integrity" and defended Georgia's voting law passed last year.
Ferguson wrote:
"While Republicans at every level of government are working to bolster our electoral systems to prevent voter fraud and ensure election integrity, Democrats are working to expand and codify existing loopholes to exploit it."
In 2020, Ferguson was one of seven Republican Congressmen from Georgia who signed an amicus brief in support of Texas v. Pennsylvania.

The lawsuit sought to overturn the Presidential election in which Democratic President Joe Biden fairly defeated Republican incumbent President Donald Trump.

Ferguson is also an anti-LGBTQ politician who voted for the Equality Act–which would prohibit discrimination on the basis of sex, sexual orientation, and gender identity.
He also sponsored legislation prohibiting reproductive rights, including the Sanctity of Human Life Act, and the Born-Alive Abortion Survivors Protection Act.

In February 2019, Ferguson was in hot water for having a biography of Robert E. Lee–a pro-slavery Confederate General–on display in his office.
The book was allegedly removed after a representative from the American Federation of Government Employees sought an apology from Ferguson.

Election records indicated as of Tuesday that Ferguson is still a registered voter at the Troup County address of the house he sold back in April.