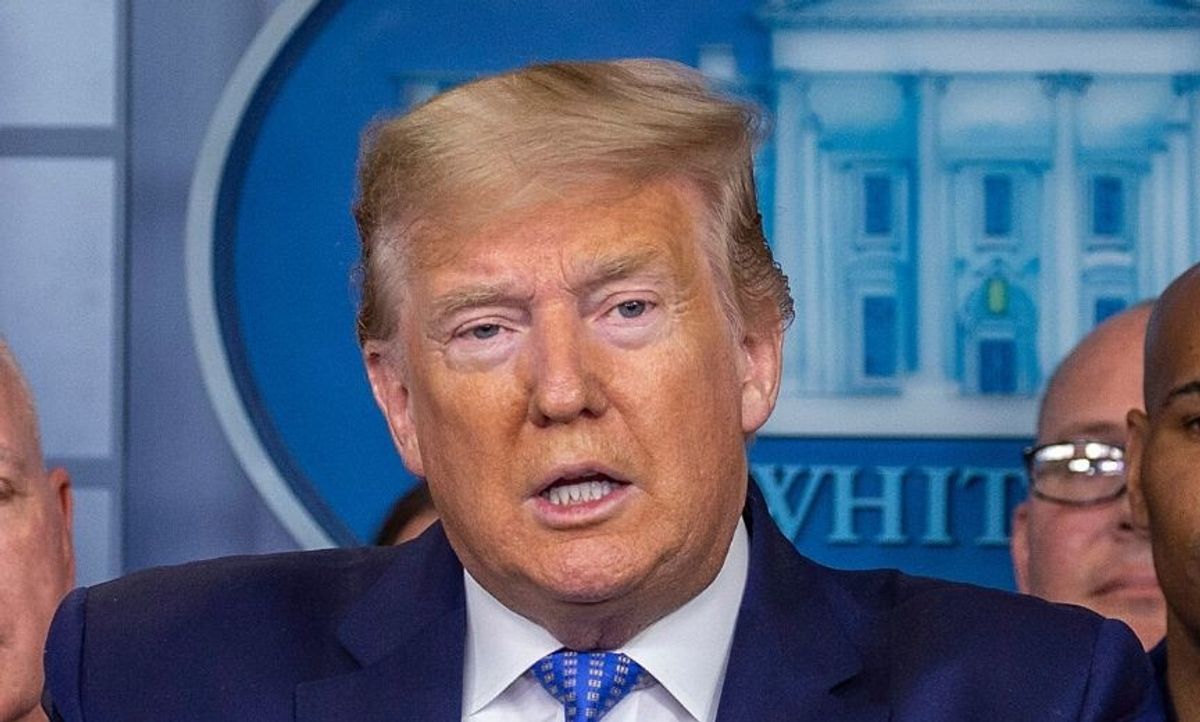 Tasos Katopodis/Getty Images
As COVID-19 cases continue to rise across the United States, concerns are growing that hospitals around the country won't have the resources to meet the growing demand for crucial medical equipment from ventilators to hospital beds.
There are currently over 2,000 cases of the virus across the country, and that number is expected to grow.
Some fear that a spike in cases could overwhelm medical facilities everywhere.
Americans should take the prospect that our healthcare system is only a few weeks away from being significantly str… https://t.co/kFlFAxX7ST

— Naveed Jamali (@Naveed Jamali) 1583936364.0
President Donald Trump's advice to a group of governors on Monday was far from reassuring.
The President told them:

"Respirators, ventilators, all of the equipment — try getting it yourselves… We will be backing you, but try getting it yourselves. Point of sales, much better, much more direct if you can get it yourself."
Trump walked back the comment later at a press briefing, where he told reporters that the administration would be working with states to provide resources, but encouraged them to work on their own to maintain resources.
The damage was already done.
We do not have the ability to manufacture respirators in New York City. We need to federal gov't to activate the D… https://t.co/7J8KZmZQsM

— Mark D. Levine - STAY HOME. STAY SAFE. (@Mark D. Levine - STAY HOME. STAY SAFE.) 1584379712.0
Trump's overall message: You are on your own. https://t.co/yxHXGG7B4B

— David Corn (@David Corn) 1584379709.0
Just another example of how completely useless and ignorant Trump is and that he has no business being in a leaders… https://t.co/TW3Dm0XX4F

— Polly Sigh (@Polly Sigh) 1584380657.0
This seems like exactly the kind of thing the federal government should step in for: Do you want manufacturers to b… https://t.co/5WWx3AxJBq

— Asha Rangappa (@Asha Rangappa) 1584386666.0
New Mexico Governor Michelle Lujan Grisham criticized Trump's response:

"If one state doesn't get the resources and materials they need, the entire nation continues to be at risk."
Some areas fear that their local hospitals aren't prepared for increased demand, making it crucial that Americans practice social distancing in order to reduce the risk of transmission.
There are about 63,000 ventilators in the US to support coronavirus patients. If all present at the same time many… https://t.co/U4KIGzhi0c

— raja flores (@raja flores) 1583873320.0
Health experts are shouting that the most important goal right now is to "flatten the curve," to prevent a surge in… https://t.co/qydGPaSzsF

— Jake Tapper (@Jake Tapper) 1584018160.0
We must focus on hospital capacity. We must unburden hospitals wherever possible, and quickly expand hospital capac… https://t.co/zrsxTzPuO2

— Scott Gottlieb, MD (@Scott Gottlieb, MD) 1584371388.0
Stay safe.
Keep reading...Show less