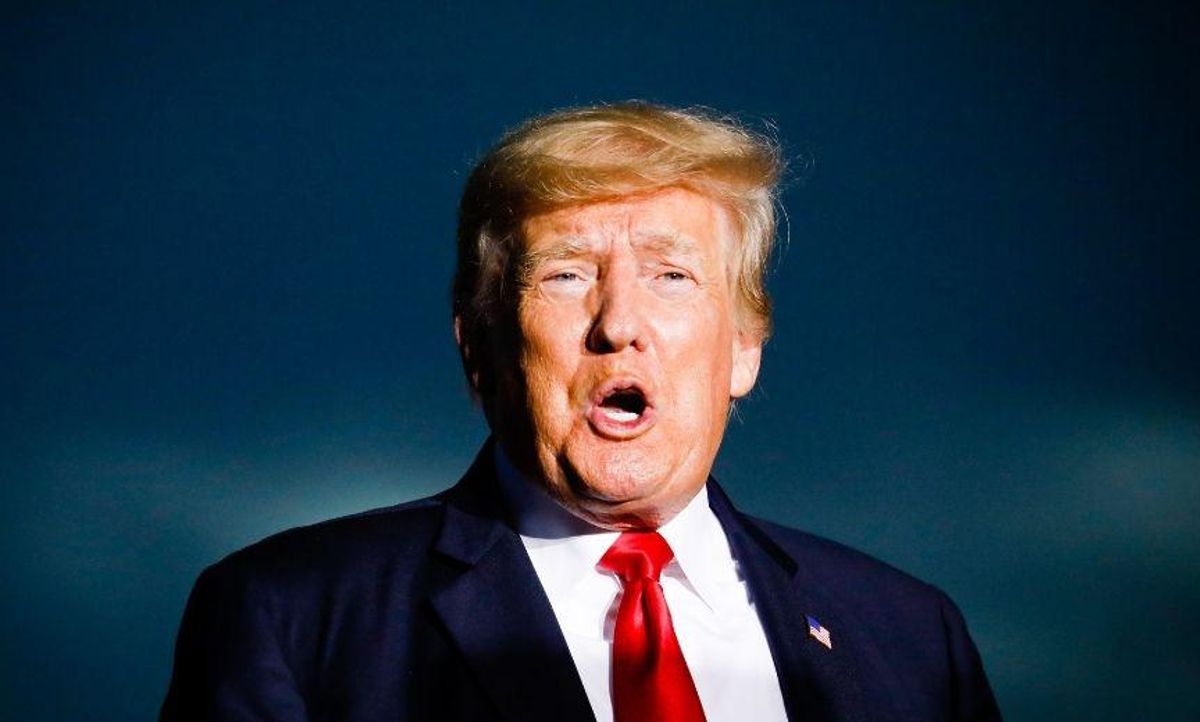 Eva Marie Uzcategui/Getty Images
For four years, former President Donald Trump touted a strong economy largely inherited from his predecessor.
Like much of the former President's characterizations about his White House record, these boasts don't hold up to reality.
Under former President Donald Trump, the national debt skyrocketed by 36 percent to a whopping $27 trillion, despite his campaign promise to eliminate it altogether in eight years. Relative to the size of the economy, Trump's increase of the federal deficit is the third-largest of any President in American history.
Nevertheless, Trump and his spending enjoyed widespread support from Republican lawmakers and right-wing media, who would spend the next three and a half years hailing him as one of the greatest Presidents for the economy of all time.
But now a new report from the U.S. Commerce Department's Bureau of Economic Analysis yet again confirms that Trump's purported success on the economy is overblown.
The Department recently released revisions to reports on the United States' Gross Domestic Product (GDP) dating back to 1999—revisions which found that Trump's administration saw the least economic growth since Herbert Hoover's—the President who oversaw the Great Depression.
To his credit, Trump is a distant second to Hoover—whose GDP was actually -7.4 percent. Under Trump the GDP saw a growth of 1.6 percent.
Though not nearly as catastrophic as Hoover, Trump's GDP growth—according to the revisions—pales in comparison to every President since the Hoover administration.
Social media users made sure to share the news.
They referred to the former President with one of his own favorite derisive terms.