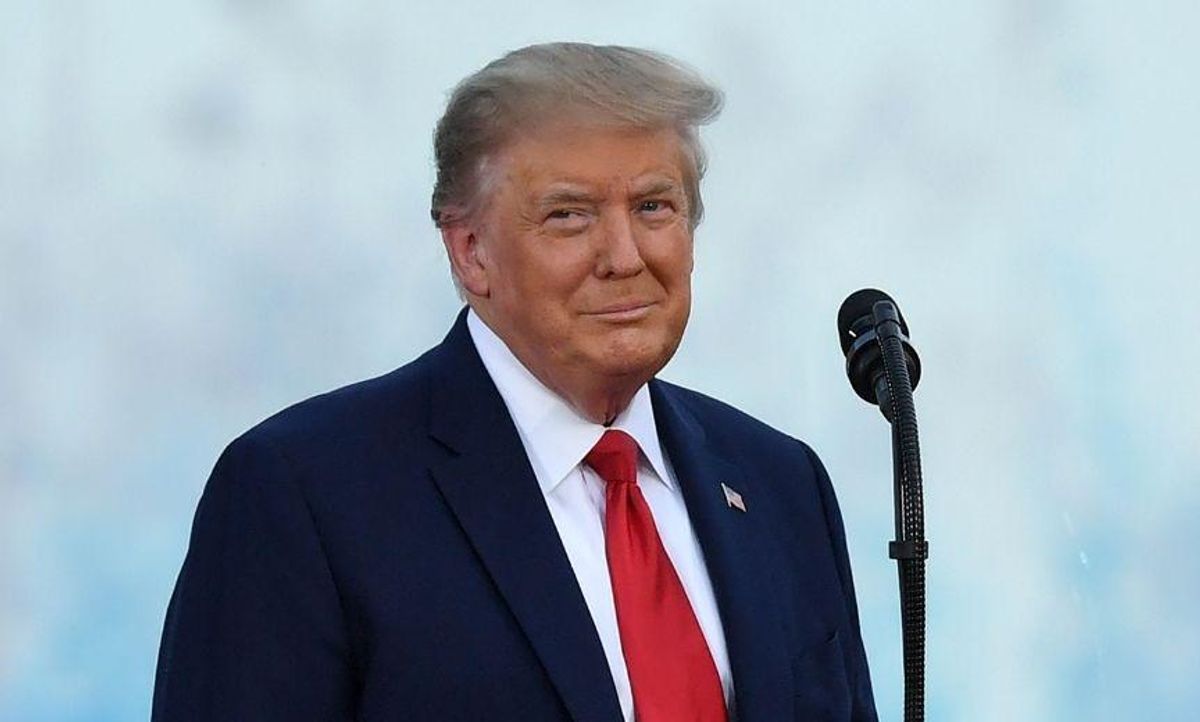 SAUL LOEB/AFP via Getty Images
Throughout his time in the White House, former President Donald Trump has often relied on visuals to convince the public of his business acumen or his viability to lead the country.
Whether it's his name on a building in giant gold letters or a military parade in D.C., past behavior has indicated that it's what's on the surface that matters for Trump—not the truth.
But it turns out Trump's 4th of July spectacle from last year—in which then-President Trump claimed the pandemic that's killed nearly 600 thousand Americans was "totally harmless"—is costing the Republican party some big bucks.
Citizens for Responsibility and Ethics in Washington (CREW) said the Republican National Committee has reimbursed over $200 thousand in expenses for the Independence Day celebration. Over $40 thousand was to pay for damage done to the National Mall, primarily due to heavy machinery creating damage to the turf, as well as damages to one of the Mall's fountains.
"The multiple damages and costs incurred by the RNC highlight Trump's unabashed willingness to abuse federal land and resources for his own political gain, and the coziness between Trump's campaign and administration."
The organization went on to note that it secured the information as part of a lawsuit effort:
"CREW obtained these records as part of an ongoing lawsuit to reveal the full cost to taxpayers of Trump's rampant use of Interior resources for self-aggrandizement."
People shared CREW's outrage.
Others weren't surprised.
Trump faced backlash at the time for using the White House's South Lawn for what amounted to a campaign event.