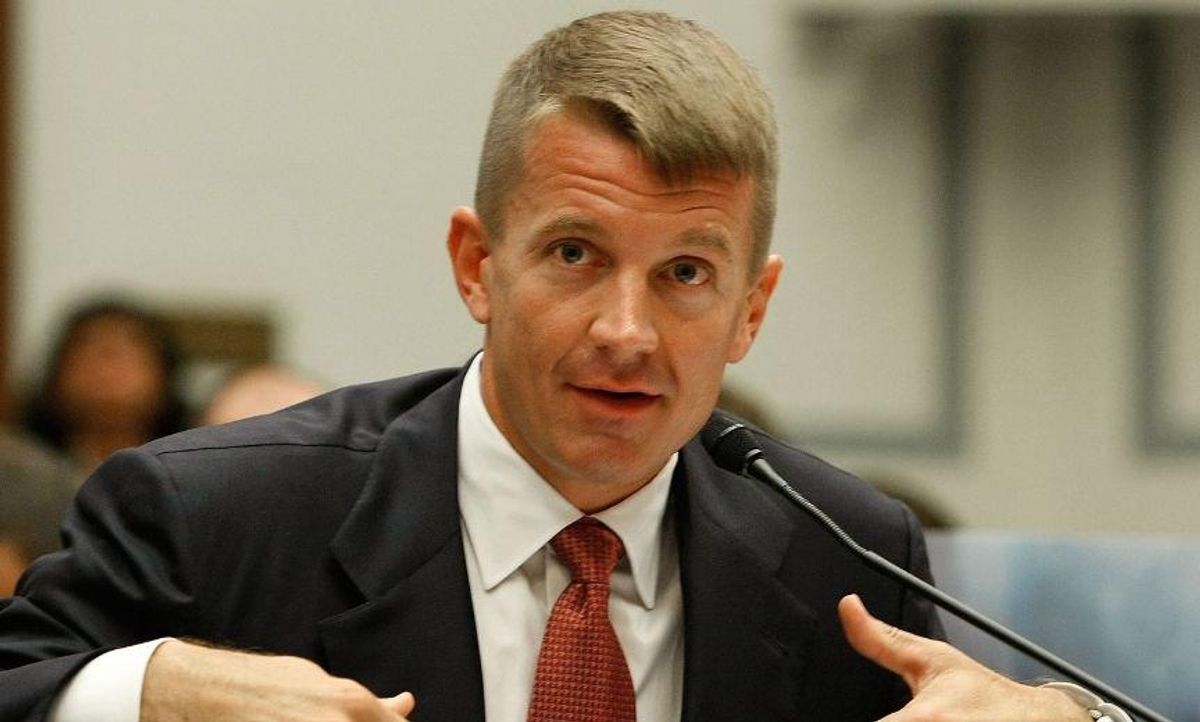 Mark Wilson/Getty Images
Billionaire private military contractor Erik Prince was the "celebrity pitchman" of a 2018 effort from British ex-spy Richard Seddon to install undercover agents in Democratic activist groups and political campaigns, according to a new report from Mark Mazzetti and Adam Goldman of the New York Times.
Prince, a vocal supporter of former President Donald Trump and the brother of Trump's education secretary Betsy DeVos, courted potential fundraisers for the operation while serving as an unofficial advisor to Trump.
The undercover agents established networks in Wyoming, Colorado, and Arizona and made thousands of dollars in donations to Democratic candidates and causes, in a likely violation of campaign finance laws prohibiting straw donors. The main locale, however, was solid-red Wyoming, where Prince met with an heiress from the state, Susan Gore, who would later become one of the project's main backers.

According to the Times:

"Prince's role in the effort, which has not been previously disclosed, sheds further light on how a group of ultraconservative Republicans employed spycraft to try to manipulate the American political landscape."
The news comes about four years after reports broke that both Prince and Seddon were aiding the right wing disinformation outlet Project Veritas, which uses undercover operatives to promote fake stories and deceptively edited videos designed to discredit journalists and elected officials. According to another Times report, the pair helped recruit ex-spies from the United Kingdom and the United States in a similar effort to infiltrate liberal groups.
The story generated a wealth of reactions on social media, including from former FBI agent Peter Strzok.
Some are livid that Prince, who's been accused of war crimes after founding the defense company Blackwater USA, hasn't been arrested.
Prince wouldn't comment on the matter to the Times.