After Elon Musk compared George Soros to X-Men supervillain Magneto on Twitter, the antisemitic tropes escalated form there.
16 May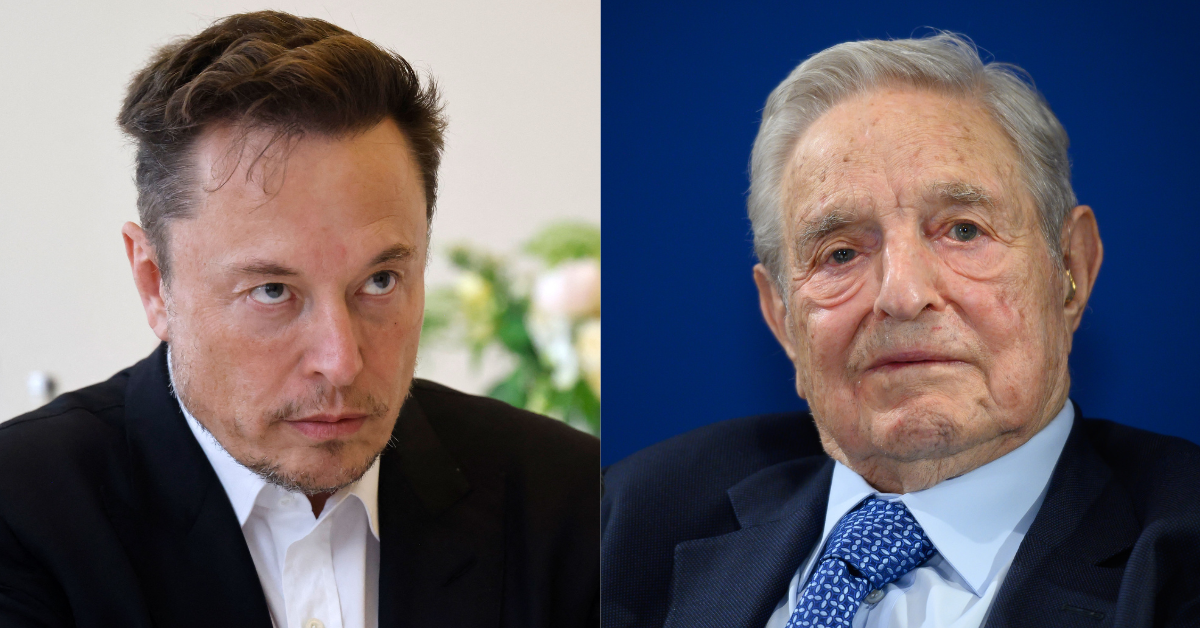 Ludovic Marin/POOL/AFP via Getty Images; Fabrice Coffrini/AFP via Getty Images
Conspiracy theories about billionaire George Soros abound, and Elon Musk has apparently bought into some of them. The outgoing Twitter CEO recently tweeted Soros "hates humanity."
Musk first tweeted Soros "reminds me of Magneto," referring to the antagonist from X-Men comics—a series well-known to be an allegory for the civil rights movement.
Magneto was a Holocaust survivor whose experience strongly influenced his actions in the comics. Soros is also a Jewish Holocaust survivor, though as far as anyone is aware he doesn't share Magneto's mutant magnetic powers.
You can see Musk's original tweet and further interaction here: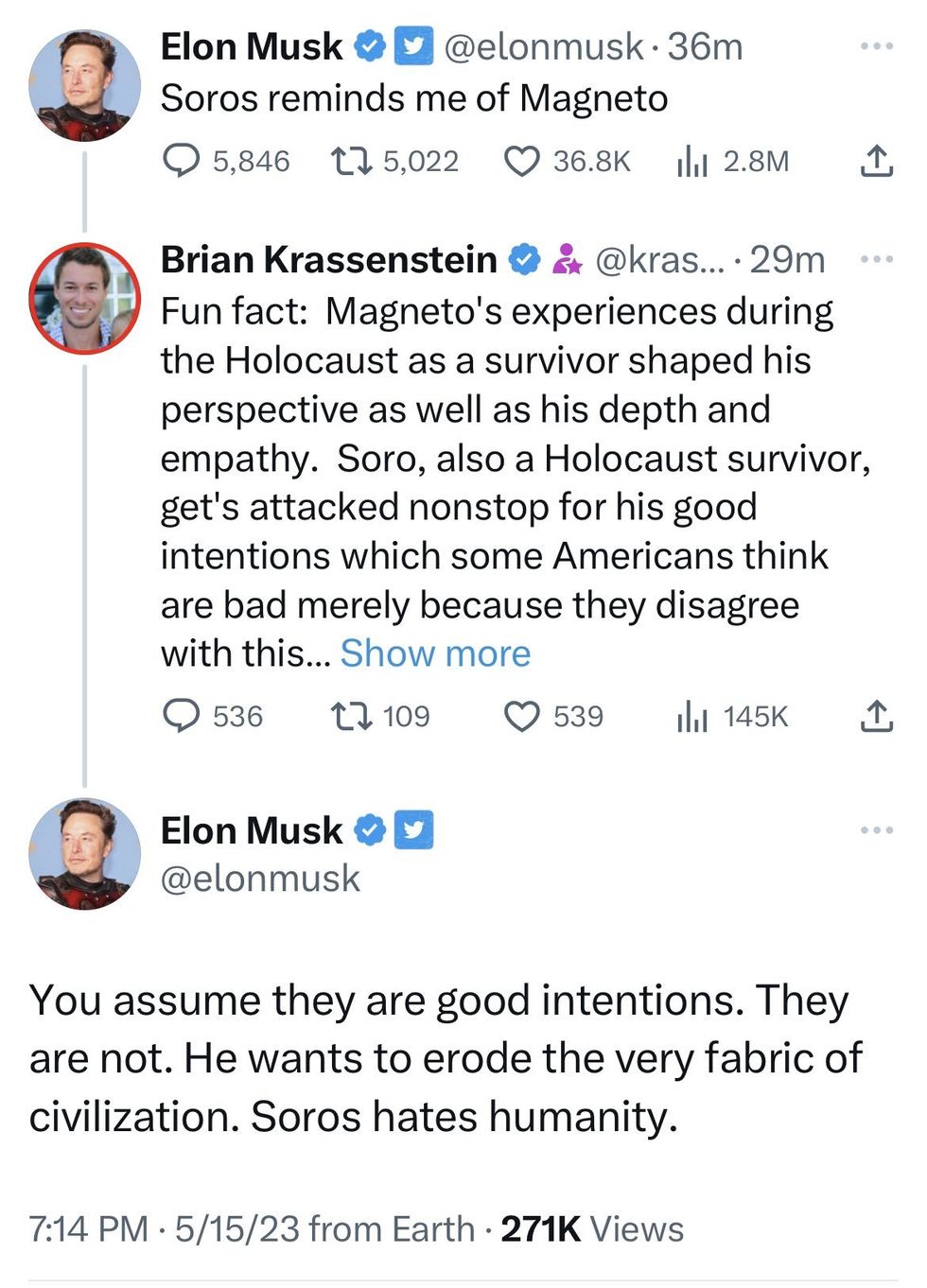 Musk's tirade against Soros came just after it was reported Soros investment group sold their shares of Tesla sometime in the first quarter of 2023.
Antisemitic hate speech on the platform has been on the rise since Musk acquired Twitter, with a huge spike the day he took over.
There were, of course, a plethora of Musk fans in the comments parroting his antisemitic conspiracy theories about Soros.
But many were criticizing Musk too.
Some simply questioned or criticized Musk's assertion Soros "hates humanity."
Some pointed out Musk is pretty close to being the very thing he accuses Soros of being.
Others pointed out the interesting timing of his tweet relative to the announcement Soros dumped his Tesla stock.
Whatever his intentions, Musk's tweets were very popular with his growing White supremacist, neo-Nazi right-wing fanbase.
Providing an excuse and a platform for antisemites to rally and share their hateful views doesn't exactly seem like it is in the best interests of humanity either.