Prince Charles announced this morning that his youngest son, Prince Harry, is engaged to American actress Meghan Markle. Markle is best known for her work on the USA drama Suits. Speculation on Prince Harry wedding had grown once is was announced that Markle would not be returning for season 8 of the show and had moved into Kensington Palace with the Prince, who is 5th in line for the throne.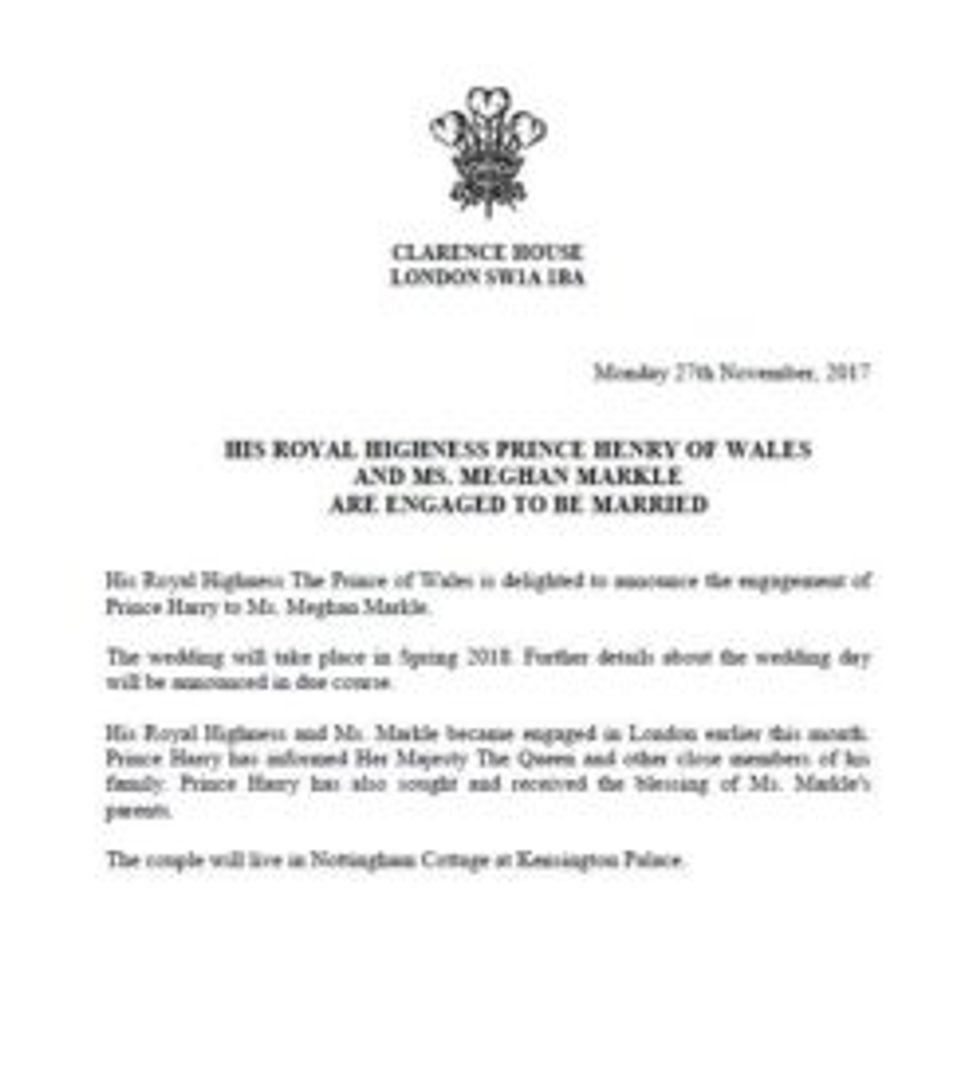 Kensington Palace/Twitter
---
At the time of the announcement, Kensington Palace shared that the wedding will take place in spring 2018 with additional details to be released at a later date. However, we do have some clues about Meghan Markle wedding.
Here's What We Know So Far:
Meghan is Already Wearing Princess Diana's Jewelry
At their first photocall, Meghan was wearing an engagement ring custom designed by Prince Harry. Made by jewelers to the crown Cleave and Company, the ring features a large center diamond from Botswana, a country that holds special significance to the couple. It also has two side stones from the private collection of Prince Harry's mother, Princess Diana. This keeps with family tradition. Prince Phillip used jewels from his mother's tiara for Queen Elizabeth's engagement ring and Prince William famously gave his mother's engagement ring to Kate Middleton upon their engagement.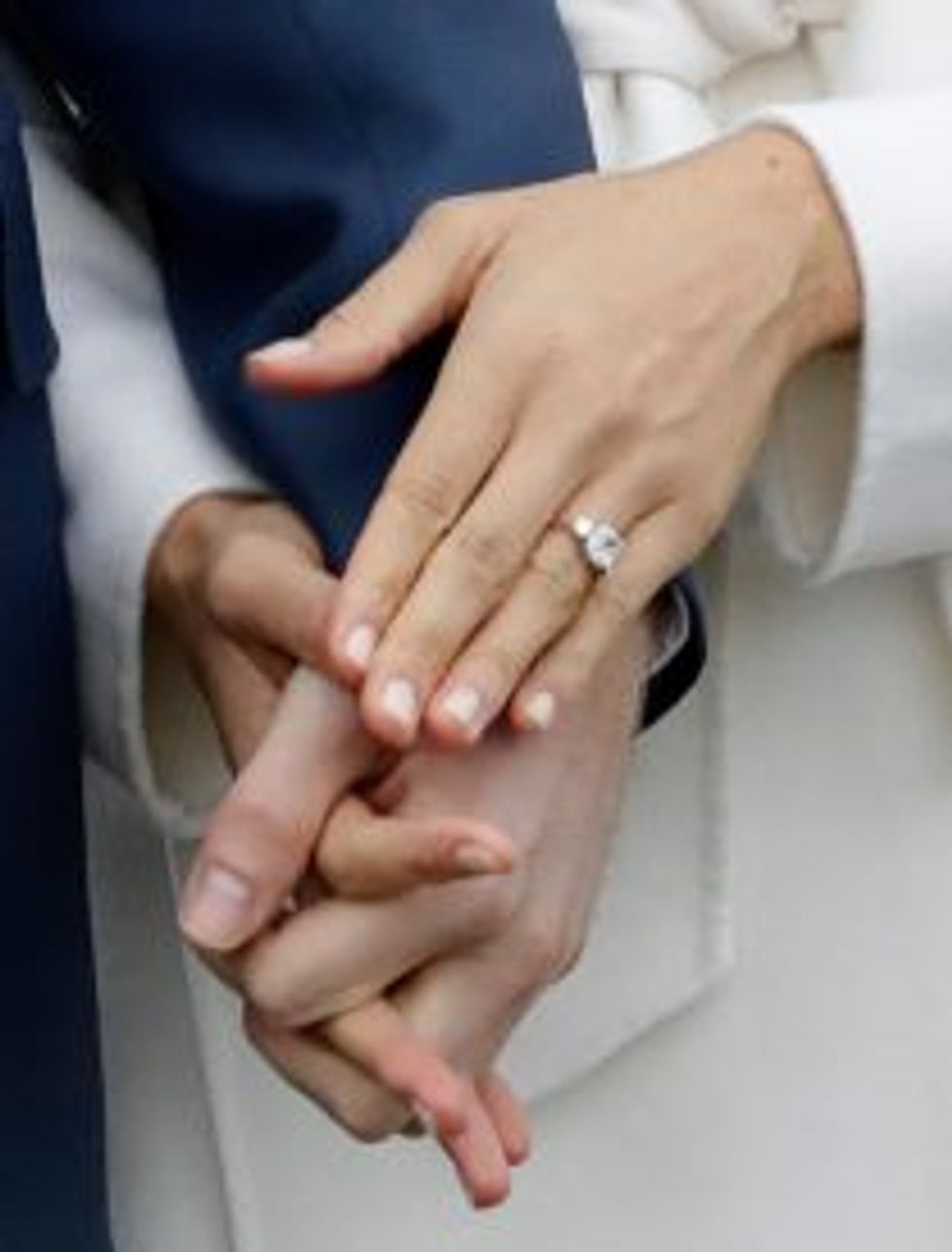 NBC/Facebook
They Will Be Married By The Archbishop of Cantebury
In the many notes of congratulations sent by those close to the couple, Archbishop of Canterbury Justin Welby sent his best wishes. He shared, "I am so happy that Prince Harry and Ms Markle have chosen to make their vows before God. I wish them many years of love, happiness and fulfillment and ask that God blesses them throughout their married life together."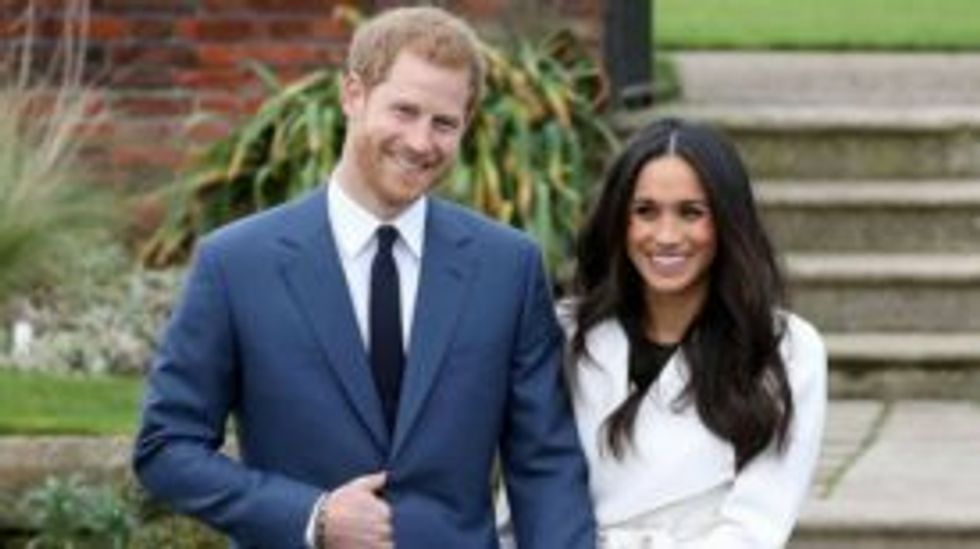 British Vogue/Facebook
They Will Have A Church Wedding
There was some early speculation about where Meghan Markle wedding would take place because the bride is divorced. While the Church of England does now permit divorced people to remarry, they have to have special permission by the church to do so. The Archbishop of Canterbury's announcement clears the way for Prince Harry wedding to take place at Westminster Abbey in London or St. George's Cathedral in Windsor. Both are possible locations for the ceremony, which will most likely be televised worldwide.
The timing of the event will be tricky. If Prince Harry and Meghan Markle wedding takes place in April, they risk sister-in-law Kate Middleton being present. The Duchess of Cambridge is due to give birth to her third child in April. It is thought that the couple will wait until late May to wed, giving Prince George and Princess Charlotte a chance to play a role in the royal wedding.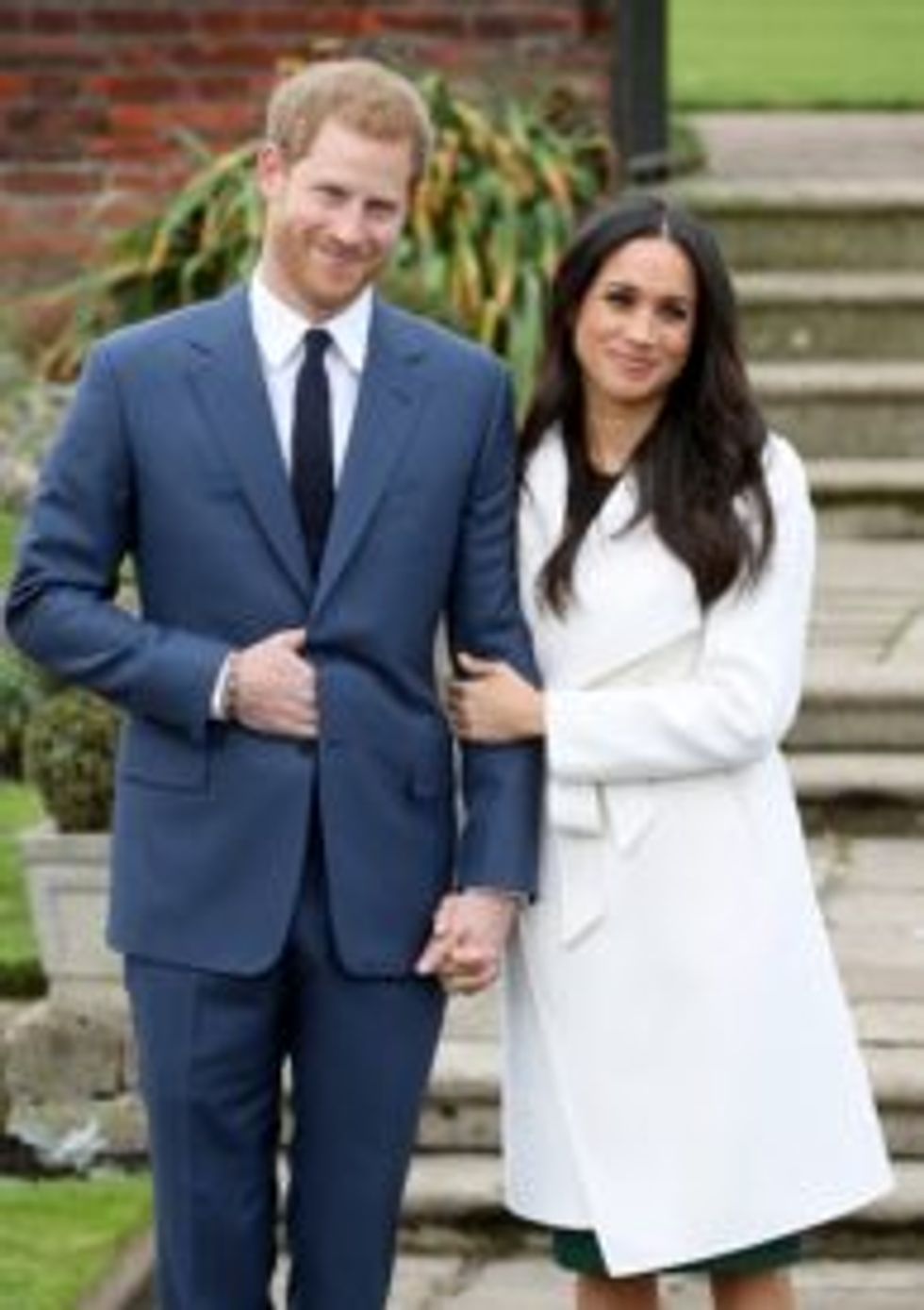 Elle Magazine/Facebook