[DIGEST: Reuters, New York Times]
The Obama administration will issue a directive on Friday telling every U.S. public school district to allow transgender students to use the bathroom that matches their gender identity. The letter, signed by officials from the Justice and Education Departments, does not have the force of law. It does, however, state that schools which do not abide by the directive could face lawsuits or a loss of federal aid.
---
"There is no room in our schools for discrimination of any kind, including discrimination against transgender students on the basis of their sex," U.S. Attorney General Loretta Lynch said in a statement. "This guidance gives administrators, teachers, and parents the tools they need to protect transgender students from peer harassment and to identify and address unjust school policies."
The move will certainly draw criticism from Republicans on grounds the federal government is interfering in community matters and imposing its own values. The move comes as the Obama administration and North Carolina have filed opposing lawsuits in federal court over a controversial law passed in March that requires transgender individuals to use the restroom matching the gender on their birth certificate.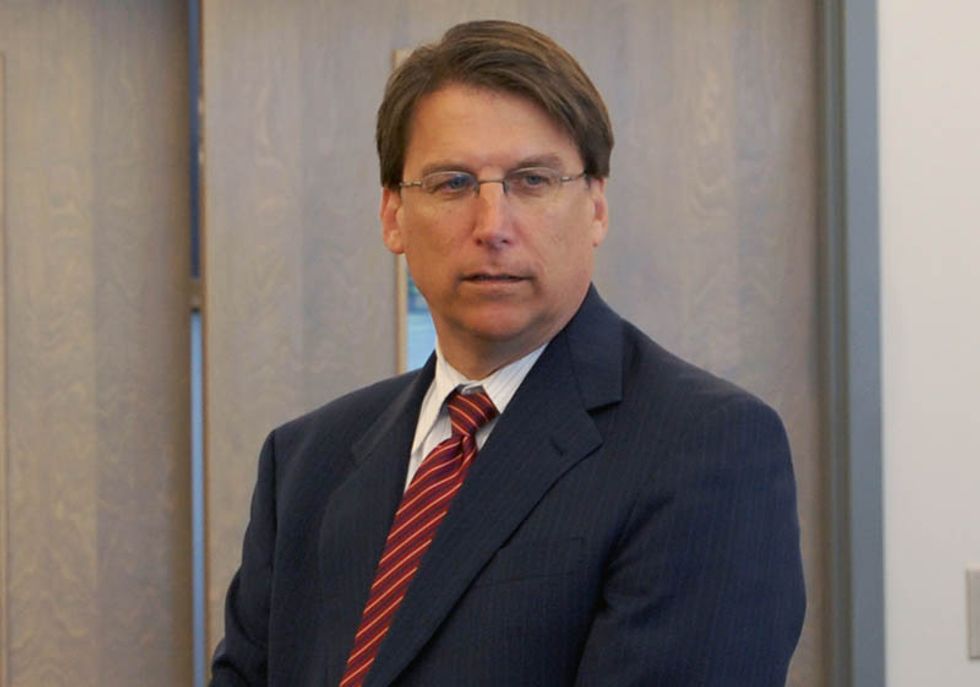 Credit: Source.
Last week, the Department of Justice sent letters to both North Carolina Governor Pat McCrory and North Carolina's university leaders alerting them that HB2, the Public Facilities Privacy and Security Act, violates the U.S. Civil Rights Act. In response, North Carolina filed suit against the DOJ accusing the federal government of overreach and arguing that Title VII does not recognize transgender status as a protected class.
The Department of Education has now joined the fight. "No student should ever have to go through the experience of feeling unwelcome at school or on a college campus," Education Secretary John B. King Jr. said in a statement. "We must ensure that our young people know that whoever they are or wherever they come from, they have the opportunity to get a great education in an environment free from discrimination, harassment and violence."
The Obama administration's letter will decree that schools may not ask for a
birth certificate or medical diagnosis as soon as a child's parents or legal guardians declares a gender identity for the student that "differs from previous representations or records." Schools may––but are not required to––provide other restroom or locker room options for students who seek extra privacy for any reason. "As is consistently recognized in civil rights cases," the letter states, "the desire to accommodate others' discomfort cannot justify a policy that singles out and disadvantages a particular class of students."
In a blog post, officials from the Justice and Education Departments said they issued the directive in response to a growing number of inquiries from educators, students and parents nationwide to clarify both their obligations and "best practices" for the treatment of transgender students. A 25-page document accompanying the letter will outline "emerging practices" in place in schools around the country, including installing privacy curtains or allowing students to change in bathroom stalls per their requests.
President Obama condemned North Carolina's legislation last month while speaking at a news conference in London. "When it comes to respecting the equal rights of all people, regardless of sexual orientation, whether they're transgender or gay or lesbian, although I respect their different viewpoints, I think it's very important for us not to send signals that anybody is treated differently," he said.
The struggle over the rights of transgender citizens has become a hot button topic on the presidential campaign trail, and North Carolina's reputation has begun to take a beating as a result of the measure. Bank of America, which has its headquarters in Charlotte, announced it was joining over 80 chief executives, including Twitter and Square CEO Jack Dorsey and Apple CEO Tim Cook, in opposing the new legislation. The CEOs voiced their concerns in an open letter to Governor Pat McCrory posted on the Human Rights Campaign (HRC) website. Recently, rockers Bruce Springsteen and Pearl Jam pledged to no longer perform in North Carolina until the law is repealed.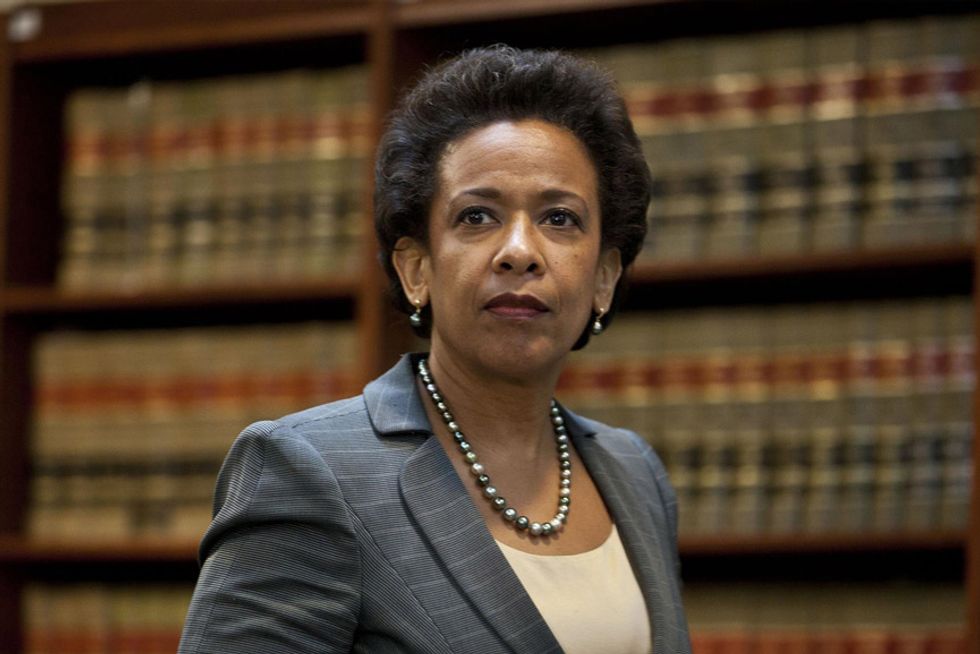 Credit: Source.
U.S. Attorney General Loretta Lynch, a native North Carolinian, addressed transgender people this week in a speech invoking the civil rights struggles of the last century. "Instead of turning away from our neighbors, friends and colleagues, let us instead learn from our history and avoid repeating the mistakes of our past," she implored. "Let me also speak directly to the transgender community itself. Some of you have lived freely for decades. Others of you are still wondering how you can possibly live the lives you were born to lead. But no matter how isolated or scared you may feel today, the Department of Justice and the entire Obama Administration wants you to know that we see you; we stand with you; and we will do everything we can to protect you going forward."