[DIGEST:  WZZM, MLive, Lambda, Detroit Free Press, The New Civil Rights Movement]
Michigan has outlawed sodomy. Or so the Internet thought.
---
The Michigan Senate passed the bill SB219, brought forward by Republican Senator Rick Jones, on January 28, 2016, to amend a portion of the Michigan penal code pertaining specifically to animal cruelty. Within the bill, however, lies some wording that has drawn unwanted attention to a state that is already in the spotlight for the city of Flint's tainted water scandal.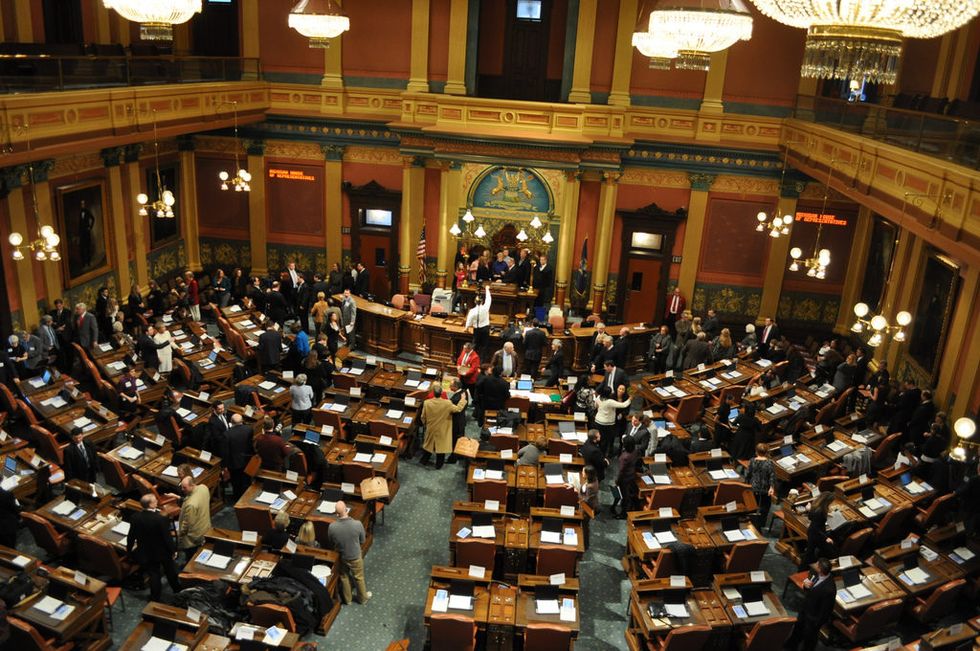 Credit: Source.
In Section 158 of the bill, it is noted that people who commit "the abominable and detestable crime against nature either with mankind or with any animal" will be charged with a felony, punishable with a minimum of one day in jail and a maximum of life in prison.
That wording is in direct conflict with the Supreme Court's Lawrence vs. Texasruling, in which the Court ruled that Texas' "Homosexual Contact" law was unconstitutional, and therefore established that gay and lesbian people have the same right to private sexual intimacy that heterosexuals have. Sodomy bans, which are considered unenforceable, remain on the books on several states, and specifically ban oral or anal sex.
Bill SB 219 is part of a package of bills known as Logan's Law, named after a Siberian Husky that was intentionally burned with acid, and who later died from the injuries. The law's intention is to increase penalties against individuals who commit abuse or torture of animals, including those convicted of having sex with them. The new law would forbid such 
individuals from owning an animal for five years, and creates a registry of offenders.
"As a former sheriff I have unfortunately seen a lot of animal abuse," Jones said. "This legislation will make sure that once a person has victimized an animal they will not be allowed easy access to another victim."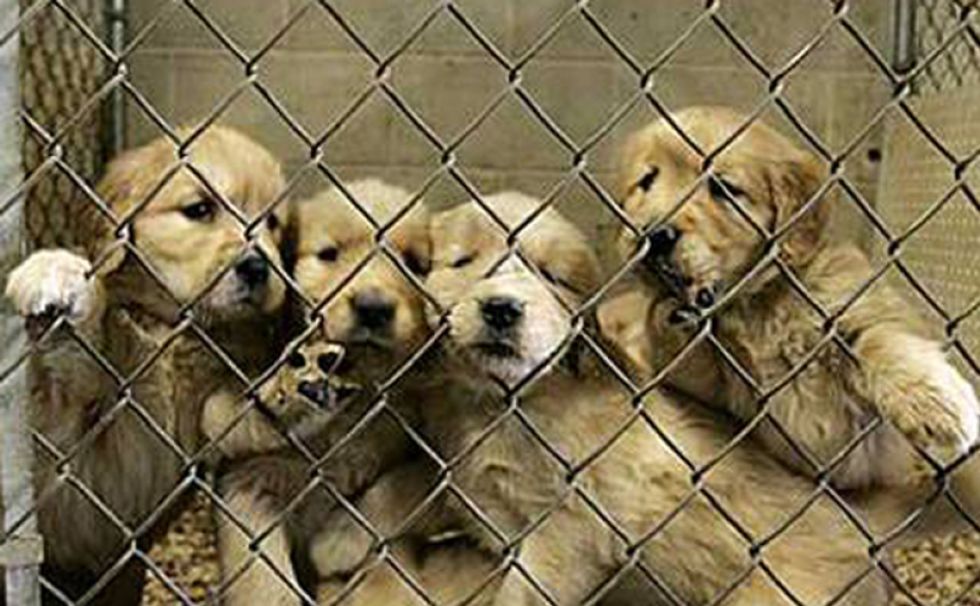 Credit: Source.
Following a flurry of online attention, Jones complained that social media had distorted the intent of his original law, which he had originally advanced to protect animals. The law includes an amended section of the original penal code, written in 1931, that referred to "mankind;" Jones said that he left it in to include children from abusers. He said he was afraid removing the reference would derail the entire bill, as removing language from laws already on the books, even laws that have been overturned by higher rulings, would require additional efforts by lawmakers.
[post_ads]
"I have no problem calling out my Republican colleagues when they do something skanky, but this is a very unfair attack on the whole state Senate and on my Republican colleagues in particular," said state Sen. Steven Bieda, co-sponsor of the bill.
On February 9, the Michigan House announced that it would remove the language from the bill that appears to reaffirm the state's outdated, unconstitutional ban on sodomy. The bill, known in the House as HB-4353 and HB-4355, passed in the House and now heads to a Senate committee.
Offenses that remain in the bill include animal fighting, baiting and target shooting; killing, torturing, maiming and disfiguring an animal; poisoning an animal; abandonment, improper tethering of a dog, failure to provide adequate care and sodomy — of a non-human animal.