[DIGEST: Gizmodo, MIT Technology Review, Big Think ]
A team of London doctors has become the first to successfully treat leukemia using genetically-engineered immune cells.
---
Two infants diagnosed with an aggressive (and previously incurable) form of leukemia are now in remission, thanks to new advances in stem cell technologies. Doctors at London's Gread Ormond Street Hospital say the cure came from "designer cells" – a new breakthrough in genetic treatments. This raises the possibility of future cancer treatments that are more universal and inexpensive than ever before. Their results are published in the journal Science Translational Medicine.
The treatment entailed collecting blood from healthy donors and isolating the immune cells, also known as "T-cells." They then used a DNA-snipping genetic engineering tool called "TALENs" to snip and deactivate certain genes in each T-cell which would normally cause them to be rejected once transplanted into a leukemia patient. The cells were also engineered to be protected from chemotherapy or any anti-cancer drugs, which could trigger apoptosis – cell death. Finally, the T-cells were also engineered to recognize and directly attack cancer cells. This left the researchers with a collection of chemotherapy resistant, cancer-fighting immune cells that could be injected into any patient.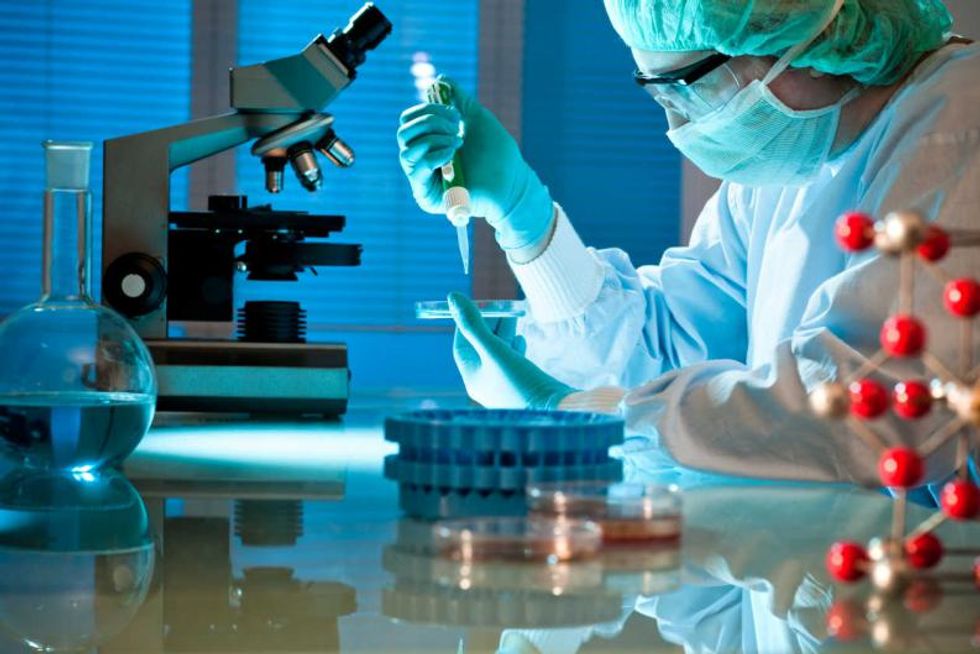 Credit: Source.
Each infant then underwent chemotherapy to break down the T-cells in their own immune system, which was then replaced with these healthy, modified cells. Within a month, each infant was declared to be in remission.
While similar T-cell based treatments have been highly successful in previous blood cancer studies, they relied on a patient's own blood cells being genetically engineered before being served back to them. Donated cells, meanwhile, can be treated and stored before they are needed, making it possible for a patient to receive them immediately upon diagnosis. Further, blood from one donor could supply hundreds of treatments - which offers the potential for a cheaper, "off the shelf" cure.
Though this new therapy has received wide media attention in the U.K., some researchers are hesitant about its efficacy. They claim that because the doctors gave the infant's standard chemotherapy alongside the immune-cell treatment, it is difficult to tell which of these ultimately caused the remission. Some doctors also question whether the infants are truly "cancer-free," as medical professionals typically wait a few years before making that claim.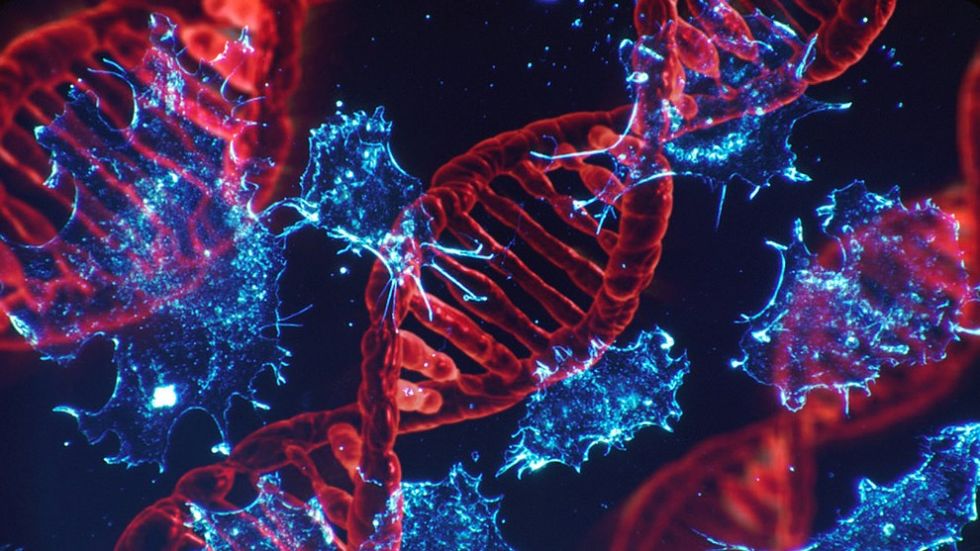 Credit: Source.
"There is a hint of efficacy but no proof," said Stephan Grupp, director of cancer immunotherapy at the Children's Hospital of Philadelphia in a statement. "It would be great if it works, but that just hasn't been shown yet."
This novel treatment is not yet available to the public, but similar T-cell therapies (also known as CAR-T therapies) are currently in phase II clinical trials in America. There are at least a few years and many more clinical trials until these designer cells are available on the mass market.