[DIGEST: WSJ, Forbes, Telegraph, Business Insider, Wired, NYT, Futurism]
The Trump administration cut 23 key environmental protections rules in its first 100 days in office and is reopening a review of fuel-efficiency standards for autos, a first step in lowering vehicle efficiency standards and increasing consumer dependence on oil. Meanwhile, activities at Tesla labs may soon send gas-powered cars the way of the covered wagon. This small but mighty electric automaker is rapidly growing and setting new standards for efficiency, power, and low emissions. This summer, a game-changing new release could transform the auto industry, and eventually the entire power grid.
---
Starting with cars, Tesla reports that its sales rose 69 percent in the first quarter, with more than 25,000 new Teslas on the roads this year — about 13,450 Model S sedans and 11,550 Model X SUVs. The reviews are more than good, too: Forbes recently named Tesla's Model S the fastest-accelerating road car in the world. CEO Elon Musk tweeted that the car does zero to 60 mph in 2.5 seconds, and new "Ludicrous+" software could shave it down to 2.4 seconds, for drivers who are really impatient. However, it may already be better than that: America's Auto Trend magazine tested the model at 2.8 seconds. Basically, it's the quickest car ever, beating iconic fast cars like Ferraris, Porches, and Lamborghinis.
Tesla remains a high-end vehicle, for now, although the company just lowered the prices on its Model S and X. That means a few happy drivers are singing its praises, but the majority of cars on the road are still coming from mainstream automakers. Not everyone can afford a luxury car. Musk is about to change that. An affordable model is on that way that could transform what people expect from their cars: The Model 3 is coming out this summer, and it will cost just $35,000 — about the same as a mainstream sedan.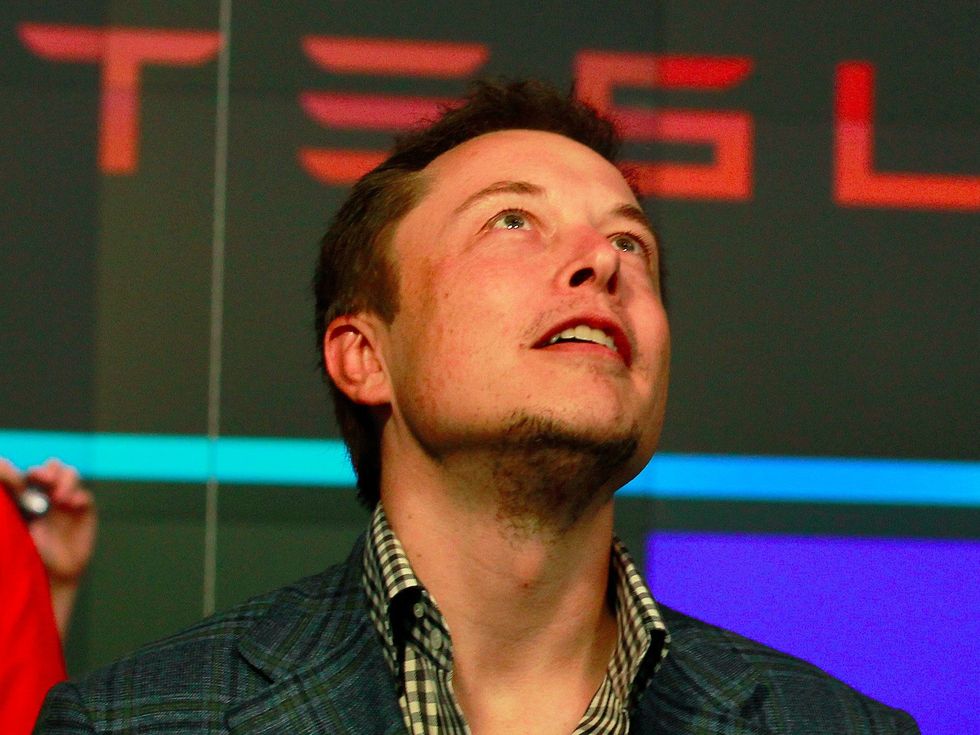 Elon Musk. (Credit: Source.)
"The Model 3 is on track to start limited vehicle production in July and to steadily ramp production to exceed 5,000 vehicles per week at some point in the fourth quarter and 10,000 vehicles per week at some point in 2018," said Musk.
That means buyers can choose a gas-sucking car or a clean, electric car that runs a projected 215 miles on a single charge. Tesla owners report an extremely high satisfaction with their vehicles, which boast industry- leading technology, safety, and design features throughout. If the Model 3 lives up to expectations, it could reshape the electric car market.
Despite the fact that the company lost $800 million last year, investors believe Tesla is the future of electric automobiles, and electric is the future for the overall industry.
Furthermore, Musk's other technologies are set to change the way those Teslas are charged in the first place.
Gene Munster called Tesla "the next Apple," comparing Musk to Steve Jobs and saying the Tesla story is only beginning. Beyond cars, he anticipates Tesla will change the way we draw power for our homes, with the PowerWall energy storage unit, the Solar Roof, and solar panels. "We believe that Tesla owners will want to add other Tesla products to further reduce their dependence on traditional energy," he said, citing a "Halo effect" that will draw car customers to other Tesla technologies, reshaping not just the car market but the energy market.
"It's very important to accelerate the transition to sustainable transport," Musk said in 2016. "This is really important for the future of the world."
In a new TED Talk, Musk outlined a vision for the future based on his technologies. An electric semi-truck, fully automated vehicles that can cross the entire country, and an updated infrastructure designed to manage our enlarged population and modern lifestyles are a few of the concepts he is working on.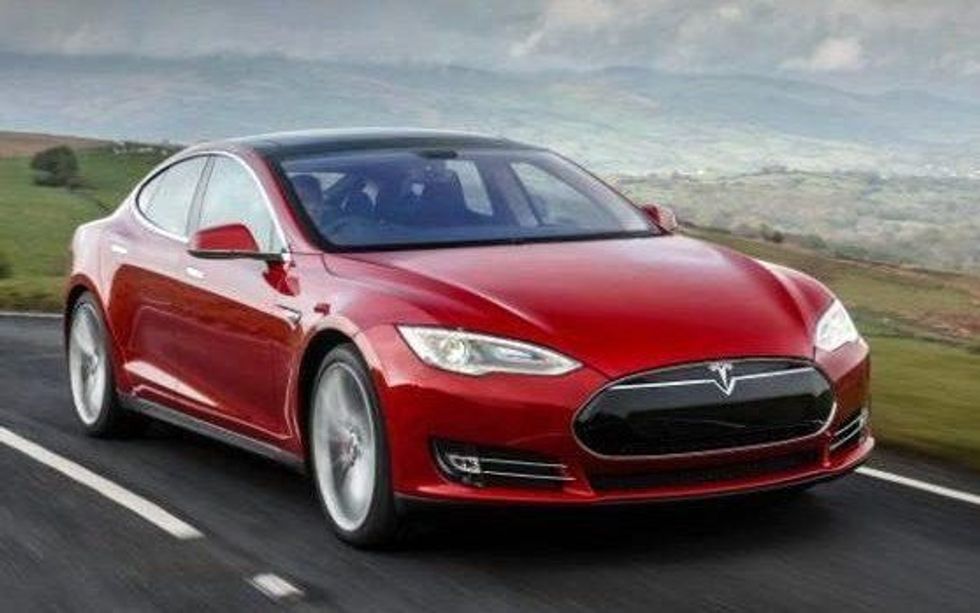 Credit: Source.
His newest company, The Boring Company, is designing high-speed tunnel systems that would alleviate the bane of traffic by enabling drivers to divert to underground freeways where they can drive at speeds of up to 124 miles per hour. An aboveground Hyperloop train system would enable rapid transit above ground via passenger pods that move at airline speeds between high-usage cities like Washington, D.C. and New York City.
"One of the most soul-destroying things is traffic," he said during the talk. "It affects people in every part of the world. It takes away so much of your life. It's horrible. It's particularly horrible in LA."
"We're trying to dig a hole under LA, and this is to create the beginning of what will hopefully be a 3D network of tunnels to alleviate congestion."
Impossible dreams? Not if we direct the focus to the future and invest in our already deteriorating infrastructure, says Musk.
Or we could spend our tax money on a cement wall.