[DIGEST: GlobalNews; Banques Alimentaires; MontrealGazette; Guardian 1, 2, 3; US News]
Each year while people throughout the world go hungry, tons of edible food goes unsold and is discarded at landfills. Quebec has created a tested solution to collect, transport and distribute that available food to food banks across the province.
---
Why Feed People with Supermarket Leftovers?
Reliance on food banks across Canada has increased in recent years, up 35 percent since 2008, with a third of those in need being children. The province of Quebec consolidated resources to fill the need of those 1.7 million people in need of food assistance each month. Quebec's particular system is precedent setting in Canada.
"The idea behind it is: 'Hey, we've got enough food in Quebec to feed everybody, let's not be throwing things out,'" Sam Watts, CEO of Montreal's Welcome Hall Mission, told Global News. "Let's be recuperating what we can recuperate and let's make sure we get it to people who need it."
Watts further explained, "The idea is that we will be able to do it quickly while the food is still fresh." He added, "Where frozen food is required, it will maintain the cold chain of being frozen."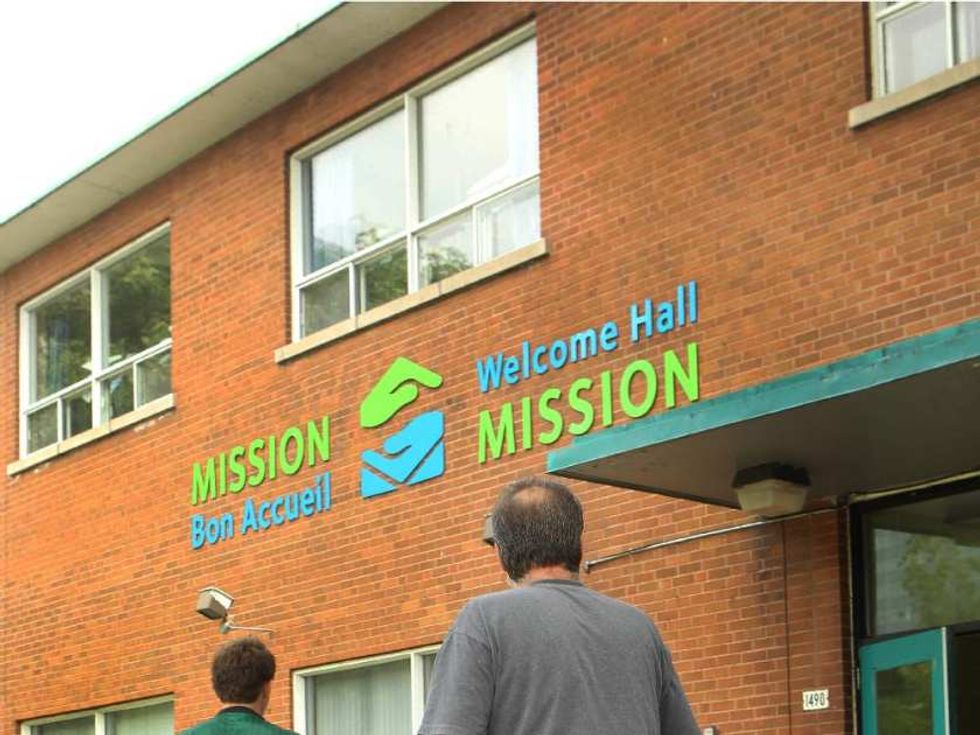 Credit: Source.
In addition to addressing the population's hunger needs, discarded food that reaches landfills creates carbon dioxide and methane gas, which is even 25 times more environmentally toxic than carbon dioxide. By reducing the amount of discarded food, you reduce that negative impact on the environment.
The Organization of the Quebec Food Bank Program
To address these issues, the Food Banks of Quebec (FBQ)—which oversees the 30 food banks within the province—helped organize the Supermarket Recovery Program (SRP) to implement the food re-use program. In 2015, SRP began a two-year pilot program. The pilot saved a total of 2.5 million kilograms (kg) of food worth Can$20 million from 177 participating grocery stores, reducing the emission of greenhouse gases by 2000 tons of carbon dioxide.
Based on the success of the pilot, at full capacity, SRP expects to recover 8000 kg of food per year and reduce 7000 tons of greenhouse gas emissions—the same effect as removing 1500 automobiles from the roads. With that food, SRP plans to feed 400,000 people per year who rely on food assistance programs, including 150,000 children.
The province-wide program is supported by a Can$395,000 grant, from Recyc-Quebec and other collaborating grocers. (FBQ) is searching for other partners and donations to continue their advancement of the program.
How the Quebec Program Solved Logistics
Prior to the pilot program, practical concerns plagued the ability of individual supermarkets to transfer their unused food to families in need.
"Supermarkets couldn't accommodate individual food banks coming to them one by one by one," said Watts. Under the Quebec model, SRP took over the storage, transportation and distribution, gathering food to a central location and then delivering it to food banks.
Upwards of 600 supermarkets will likely participate in the full-scale food reuse program.
"It really allows them to organize the donations in a much better way," according to Quebec's minister of economic development, innovation and export trade, Dominique Anglade. "The money will structure the whole chain in order for the food to be distributed better than it was in the past."
After the success of the pilot, the Quebec government threw its financial support behind the program, contributing Can$400,000 for transportation and fuel costs.
Quebec's Minister of Public Health, Lucie Charlebois, said, "Hats off to this brilliant initiative which – besides being good for the environment – offers a unique and lasting solution to the problems of waste and food precariousness."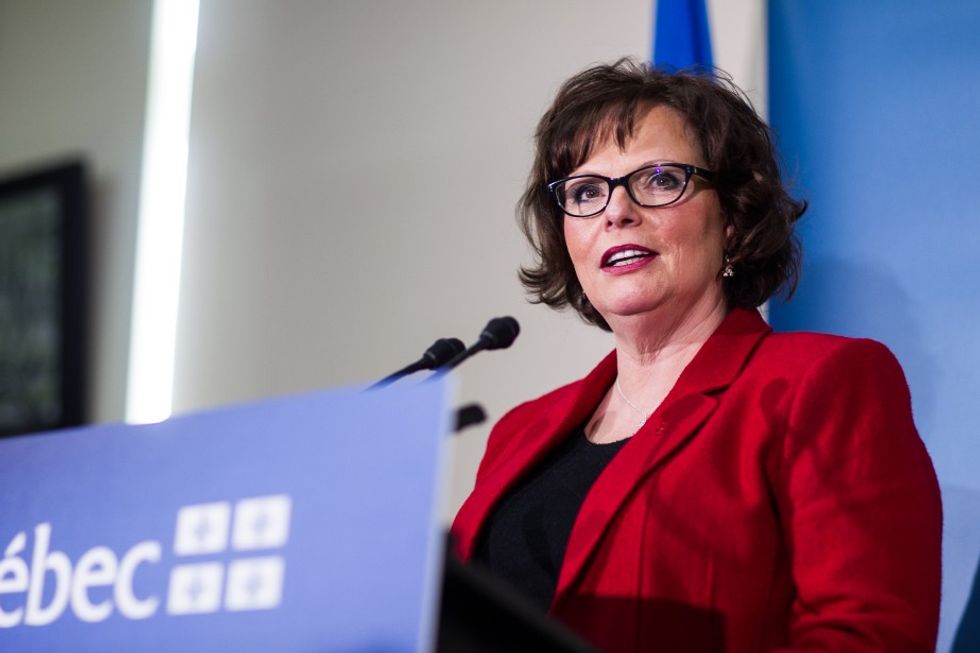 Lucie Charlebois. (Credit: Source.)
Annie Gauvin, executive director of FBQ, explained, "It means a better quality of food (at food banks) and a consistent supply."
Gauvin said, "This is a community project that greatly helps our network obtain healthy, quality provisions in order to feed the most vulnerable in our society, such as children and the elderly."
How This Model Reflects Food Reuse Throughout World
In 2016, France passed the world's first law mandating food reuse, which requires supermarkets to donate all unsold food to charities and food banks. The law's sponsor, Arash Derambarsh, is a municipal councilor from an area northwest of Paris who continues to lobby for expansion of the law throughout the EU and the world. "Food is the basis of life." He told The Guardian. "It is an elementary factor in our existence."
For years, the United States government has encouraged more distribution of food to the hungry via food banks, including dozens of USDA-supported and advertised programs and incentives on both the national, state and local level. For instance, in 1996, the Bill Emerson Good Samaritan Food Donation Act was passed to protect donors from liability for illness as a result of ingesting donated food, as long as the donor committed no negligence or intentional misconduct. In 2014, 38 million tons of food was discarded, while 13 percent of Americans struggled to feed their families during 2015.
A leader in delivering unused food to needy Americans, Feeding America delivers 4.8 billion pounds of food annually to more than 46 million people nationwide, preventing 2.6 billion pounds from deposit at a landfill. The organization also works to increase food quality, hunger education and advocacy to eliminate hunger.
Perhaps most closely resembling the Quebec model in its focus on centralization is one organization forged by the Indiana Motor Truck Association and several food banks, which created a website to direct truckers carrying rejected loads of edible but unused food to food banks where they deliver their cargo.John Whitaker, executive director of Midwest Food Bank in Indianapolis, said, "The goal of IndyFoodDrop.org is to work specifically with the transportation side of the supply chain to take food that might otherwise go to waste and get it out to hungry Hoosiers in need." Created in early March 2017, Whitaker hopes to expand the effort throughout Indiana within the year and that the rest of the nation will follow its lead.