Barack Obama returned to Chicago yesterday. The former president's visit is the first part of his return to public life. Tonight, Obama will make his first public speech since leaving the White House.
The University of Chicago is hosting the event, which will bring Obama together with students from multiple area colleges and universities for a "Conversation on Civic Engagement." "The event is part of President Obama's post-presidency goal to encourage and support the next generation of leaders driven by strengthening communities around the country and the world," according to a press release from Obama's office.
---
Obama is not expected to criticize Donald Trump, according to his advisers. Instead, he will advocate for his own administration's policies, like the Affordable Care Act. In doing so, however, Obama may wind up indirectly criticizing Trump's efforts to repeal and replace it. Sources said Obama has not had any communication with Trump since the White House changed hands, though the former president expects to be a "resource" if needed. They were quick to add that the lack of contact should not be seen as indicating "anything bad" about their relationship.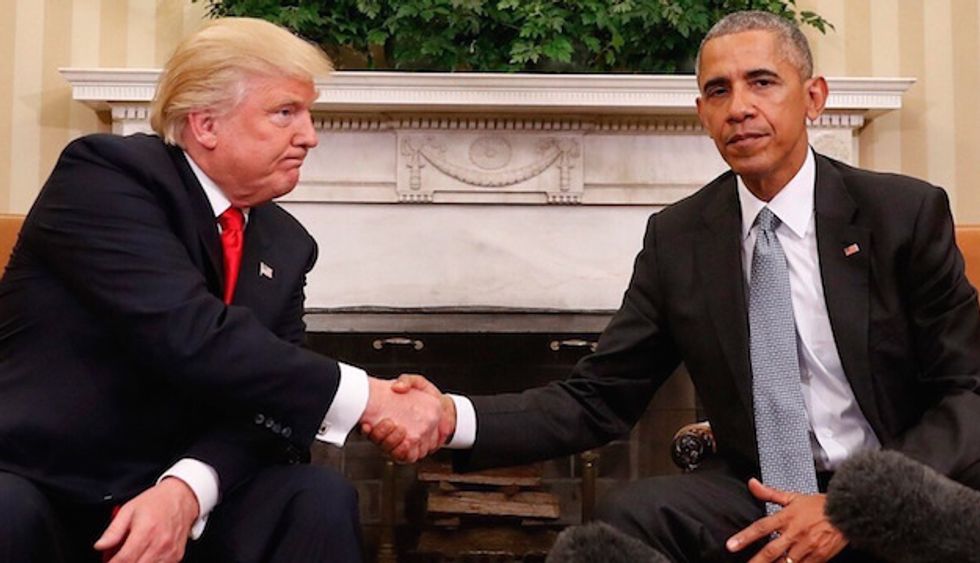 Credit: Source.
Tonight's speech is not sponsored by Obama's foundation, advisers said. Rather, the 44th president is acting as an individual and is working with the University of Chicago, they said.
Yesterday, Obama also met with members of CRED, Create Real Economic Destiny. The group was started by Obama's former secretary of education, Arne Duncan, to work with young men considered "at-risk" by providing job training and employment opportunities. Obama had a round table with young men in the group to discuss their ideas for addressing crime and violence in Chicago and beyond. The meeting marked the former president's return to his roots as a community organizer 30 years ago on the South Side of the city.
Obama spokesman Kevin Lewis provided highlights from the closed-door meeting: "Obama listened to the young men's stories and shared some of the challenges that he faced growing up. He expressed that he was optimistic about their potential to positively contribute to their communities and support their families because of the services provided in the program. The young men reflected on how the program is already having a real impact on their lives."
The Obama Foundation plans to support groups like CRED as part of its mission to improve communities by reducing violence, poverty, and unemployment. "The president and Mrs. Obama look forward to working with similar organizations through the Obama Foundation and the My Brother's Keeper initiative that are already committed to bringing much needed expansion of opportunities in Chicago neighborhoods," Lewis said.
Sunday night, the former president and Michelle Obama hosted a fundraising dinner for the Obama Presidential Center.
In the coming weeks, Obama plans to make public speeches and private, paid speeches in locations around the US and Europe, including an appearance with German Chancellor Angela Merkel at the Brandenburg Gate.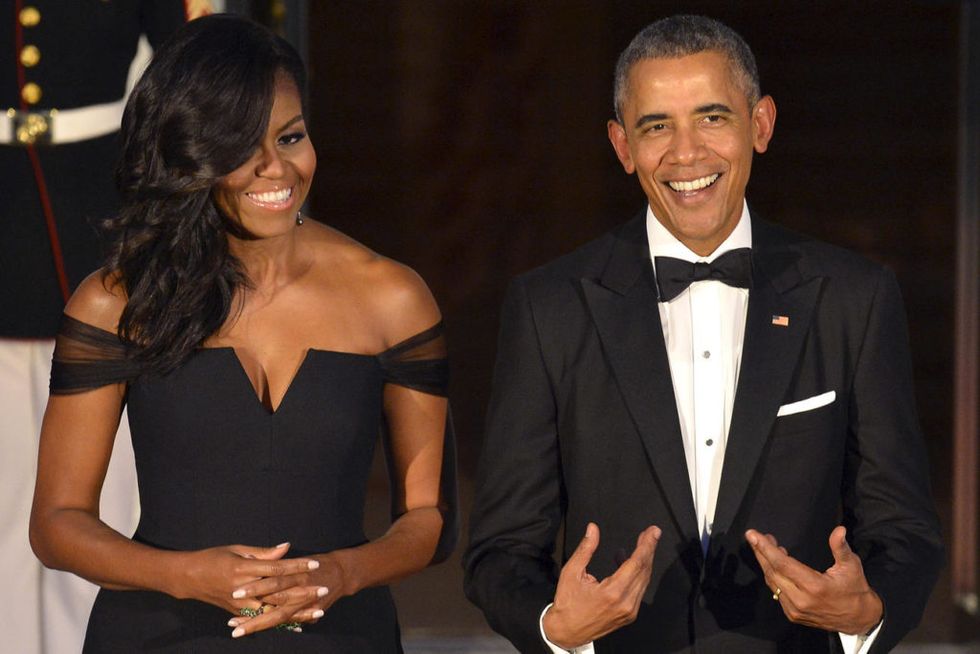 Credit: Source.
An anonymous Obama adviser told CNN, "He's going to be more of an adviser behind the scenes and not necessarily be in the forefront right now. At a given time, when it's appropriate and necessary, he'll be out there. But not right now."
Obama's speech at the University of Chicago will be shared online here at 11 am Central Time.