Fox News' Brit Hume surprised many by raving about Joe Biden's oval office speech Thursday night, calling the President 'firm, unequivocal and strong.'
20 October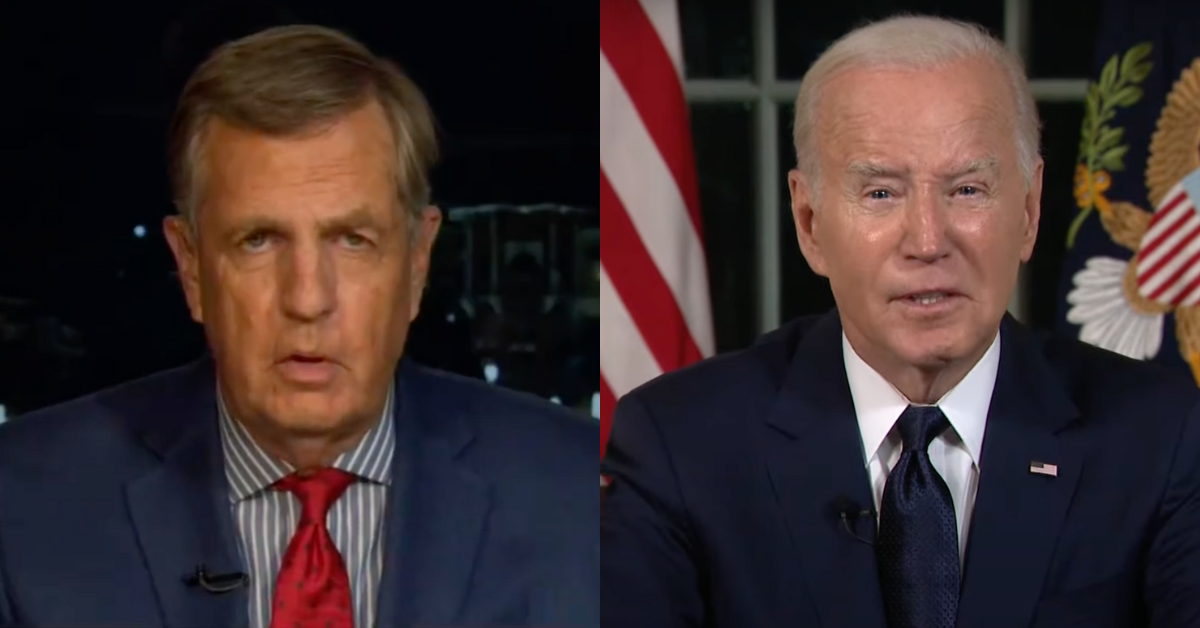 Fox News
In a compelling address to the nation on Thursday, President Joe Biden made a case for increased financial aid to Ukraine and Israel, tying the two conflicts together as battles between democracies and autocracies. It's being hailed as one of his best speeches during his presidency.
And surprisingly, Brit Hume, a Fox News chief political analyst, praised the address, calling it "one of the best, if not the best, speeches of his presidency."
You can hear what he said in the video below.
Hume pointed out the president's "firm" and "unequivocal" stance and noted that Biden had been particularly strong in recent days, especially during his visit to Israel.

Hume continued:

"I think it may be remembered as one of the best, if not the best, speeches of his presidency. He was firm, he was unequivocal, he was strong, as he has been particularly in recent days before he went to Israel and while he was over there."
"I was struck by the fact that he spent as much time as he did on Ukraine and I think it was a good thing that he did because the aid for Ukraine package that he's talking about, and further aid to Ukraine beyond that, is in jeopardy."
"And I think that he was hampered a little bit in that effort by the fact that he dare not really mention the best reason."
"I mean, he mentioned broadly speaking the best reason for sticking with it in Ukraine, which is, 'What would the rest of the world and its evildoers think if we pulled out of there?' because that comes on the heels of his having pulled out of Afghanistan, which arguably emboldened all of our adversaries around the world, particularly Vladimir Putin."
His remarks left the users of X, formerly Twitter, making the same observation.

During the address, Biden dedicated significant time to the situation in Ukraine, emphasizing the importance of providing aid to the war-torn nation. He underlined the critical nature of the aid package for Ukraine, which faces uncertainty in Congress, as the House of Representatives struggles without a speaker.

Biden also managed to link the Ukraine situation with his recent withdrawal from Afghanistan, which some critics argued had emboldened adversaries worldwide, particularly Vladimir Putin. He stressed the importance of maintaining a global image of strength and commitment.
Biden portrayed the conflicts in Ukraine and Israel as existential threats to democracies. He positioned this moment as a historic "inflection point" in the struggle between democracies and autocracies. He appealed directly to the American people, asking for their support in providing funding for these overseas conflicts.