[DIGEST: New York Times, NBC]
Nancy Reagan, wife of former President Ronald Reagan and the 40th First Lady of the United States, died Sunday morning at her home in Los Angeles. She was 94.
---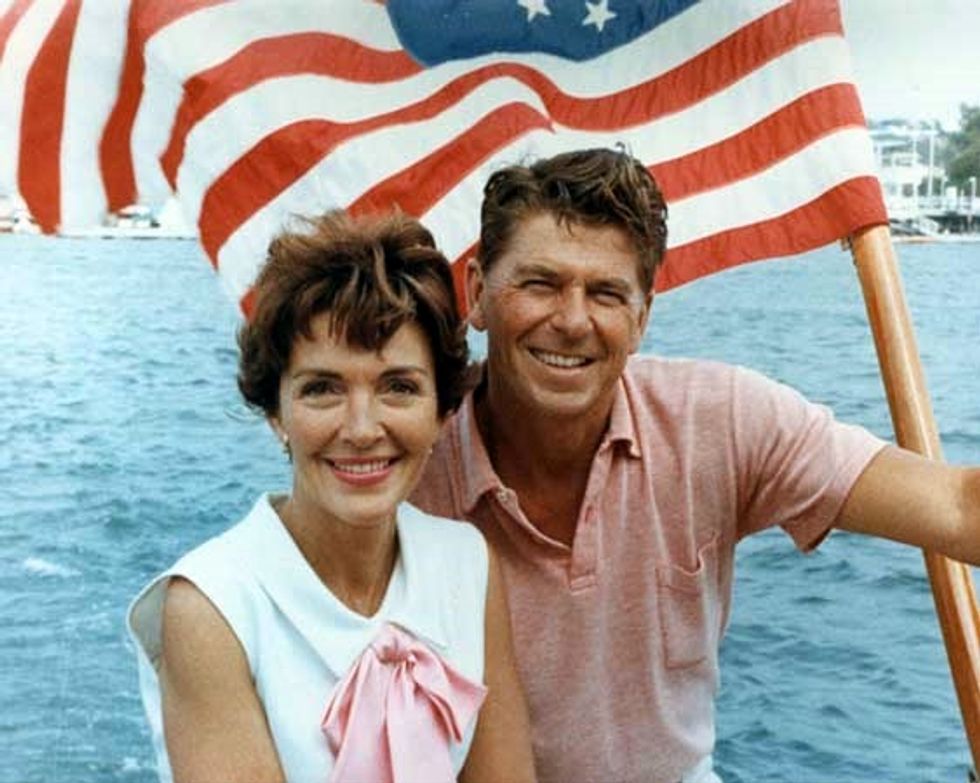 Credit: Source.
Reagan was widely known as guardian of her late husband's image starting from their days in Hollywood. Her loyalty was credited as an instrumental force behind his tenure as the governor of California and later to the White House. She chose and fired political consultants for his 1976 bid for the Republican nomination as well as for his ascendancy to the White House in 1980.
She was glamorous, often looking younger than her age, and courted significant controversy for her remodeling of the White House, raising $822,000 from private contributors to make this possible. $220,000 went to a set of presidential china, the first since the Johnson administration.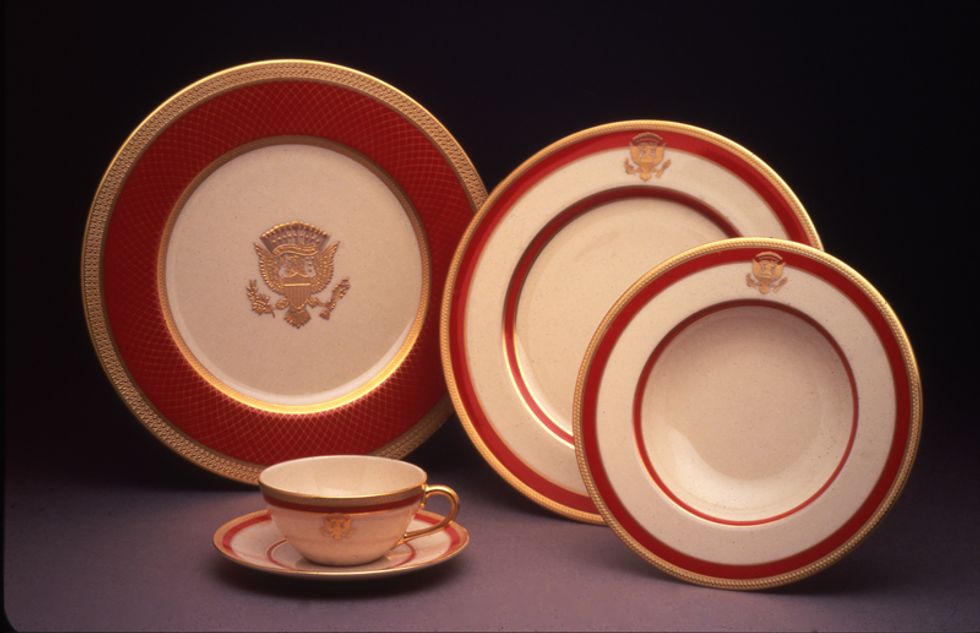 Credit: Source.
But Nancy Reagan divided her public life and private life evenly. While she may have been a driving force behind the scenes, in public she presented an image of a loyal, steadfast wife who had been happy to give up her Hollywood career to further her husband's political ambitions. In 2001, after Ronald Reagan was diagnosed with Alzheimer's disease, she broke with then-President George W. Bush and endorsed embryonic stem cell research.
As First Lady, Nancy Reagan lent her voice to the fight against drug and alcohol abuse with the "Just Say No"
campaign during the 1980s in both advertising campaigns as well as her many trips throughout the United States and abroad. She used a line from the William Inge play The Dark at the Top of the Stairs to underscore her often emotional speeches: "I always thought I could give them a life like a present, all wrapped in white with every promise of success."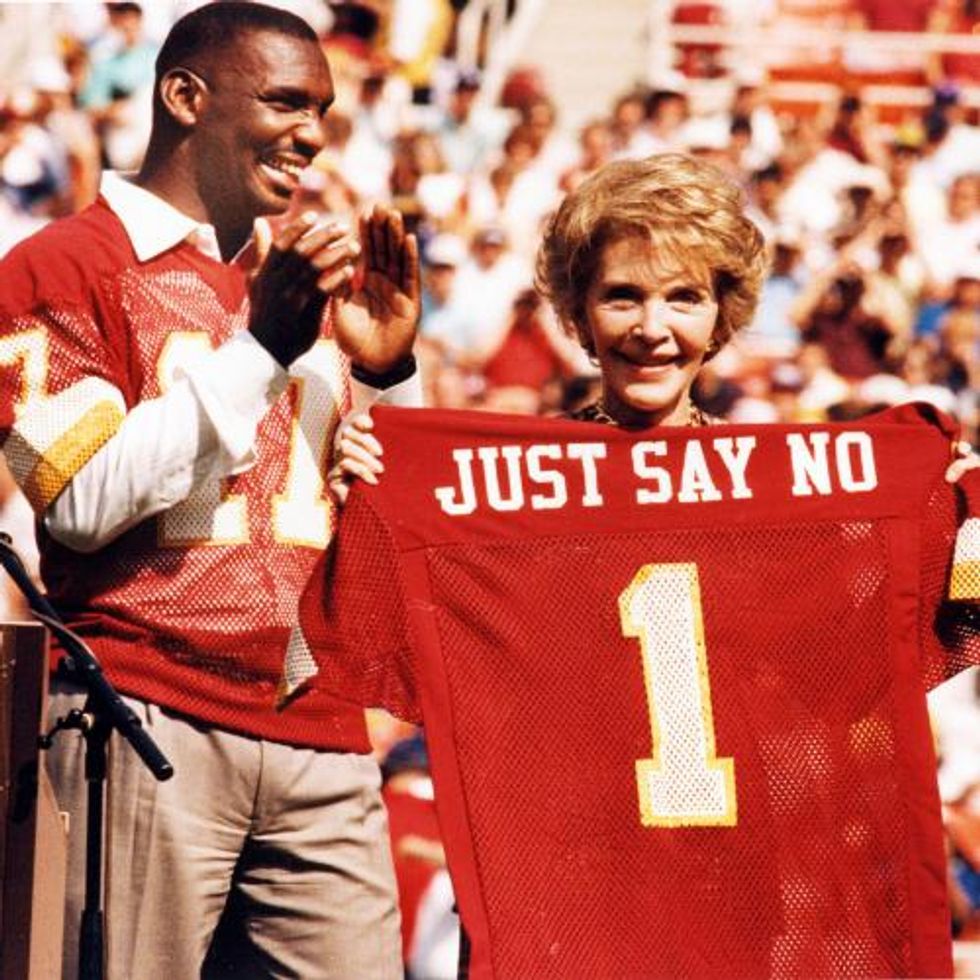 Credit: Source.
The campaign would eventually expand to cover violence and premarital sex. Just Say No clubs and anti-drug organizations soon became common, in which young children and teens made pacts not to experiment with drugs. The campaign would work its way into the popular culture of the time: television shows such as Diff'rent Strokes and Punky Brewster devoted episodes to the campaign. Reagan herself appeared on Diff'rent Strokes and Dynasty to rally support.
[post_ads]
But the AIDS crisis forever marred the Reagan legacy. The Reagan administration faced heavy criticism for its reluctance to accept HIV and AIDS as a serious health concern. The death of closeted movie star Rock Hudson made international headlines, placing a spotlight on an epidemic growing to frightening proportions. The Reagan administration also recommended a $10 million dollar cut in AIDS spending (from $96 million) in its February 1985 Federal Budget Proposal. But by the beginning of 1985, more than 5,500 people had died from the disease in the United States alone. President Reagan would not give his first public address on the issue until May 31, 1987 at the request of actress Elizabeth  Taylor.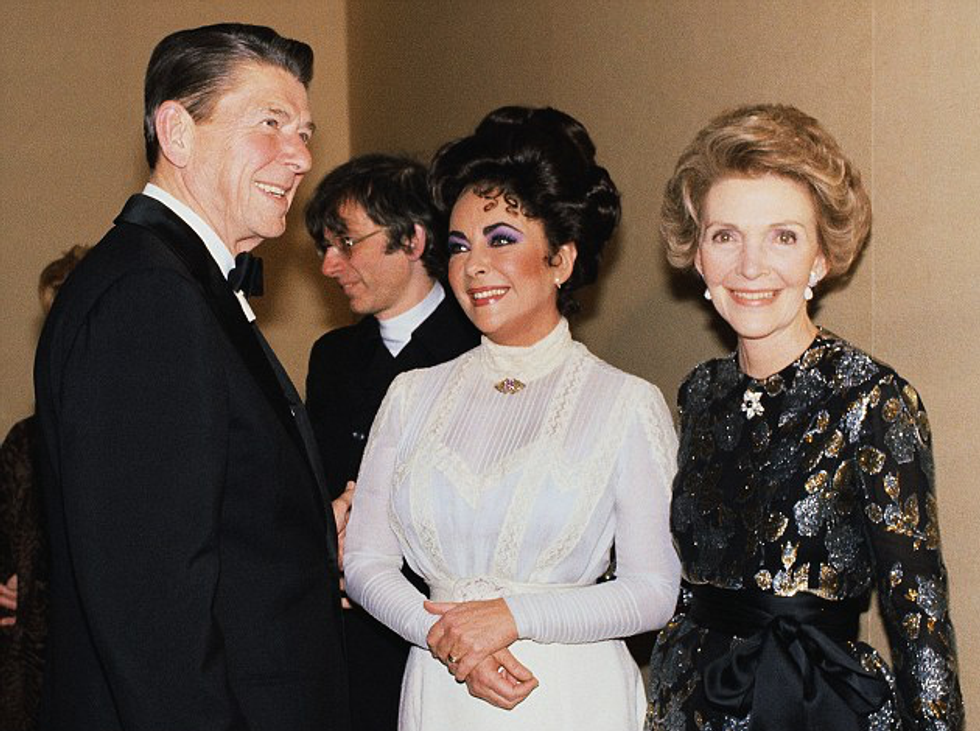 Credit: Source.
At a dinner for the American Foundation for AIDS Research, he emphasized the importance of not "rejecting" those who were infected with the disease and called for both dignity and kindness. "Final judgement is up to God," he said. "Our job is to ease the suffering and find a cure." By the end of 1987,
more than 41,000 people in the United States had died from the disease.
The Reagans retired to the tony Los Angeles neighborhood of Bel Air after the presidency. The public learned of Ronald Reagan's struggles with Alzheimer's Disease in 1994. Reagan revealed his diagnosis in a letter his wife had helped him write.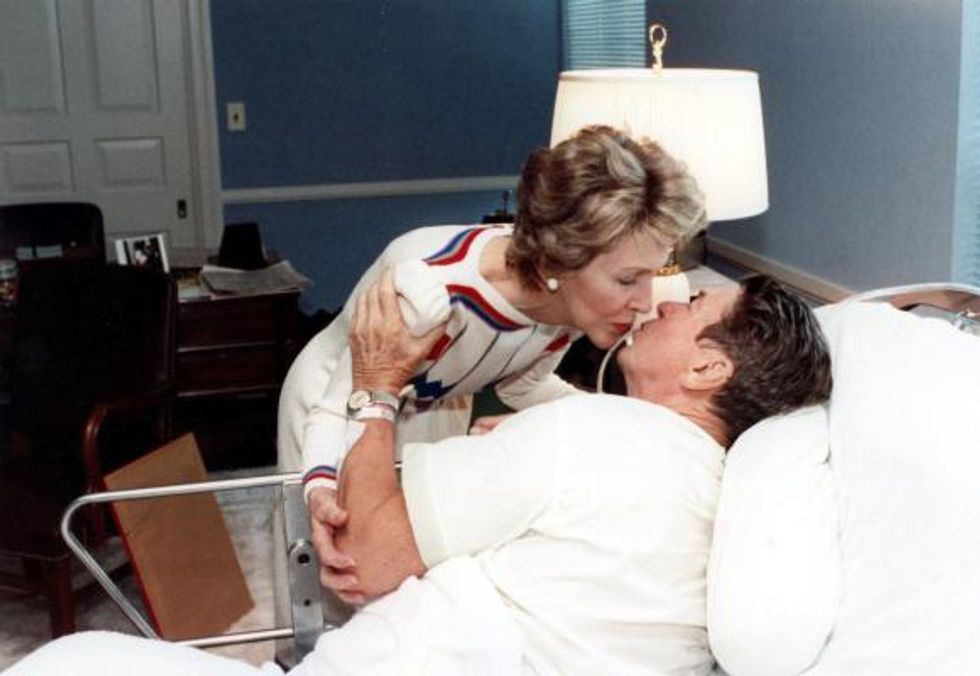 Credit: Source.
The next decade was the couple's long goodbye, a time of tireless caregiving. Nancy Reagan became a passionate advocate for Alzheimer's research. Her crusade grew more personal as her husband's health deteriorated. She spent time poring over old love letters, reflecting on their marriage and their time together as America's most famous couple. Her efforts continued long after his death in June 2004. The faithful and devoted wife maintained control over her emotions at her husband's funeral. The journey took her and her late husband's casket to opposite coasts. Mourners paid tribute to the former president at the National Cathedral in Washington. His burial took place at the Ronald Reagan Presidential Library in Simi Valley, California. Her burial will also take place there.
[post_ads]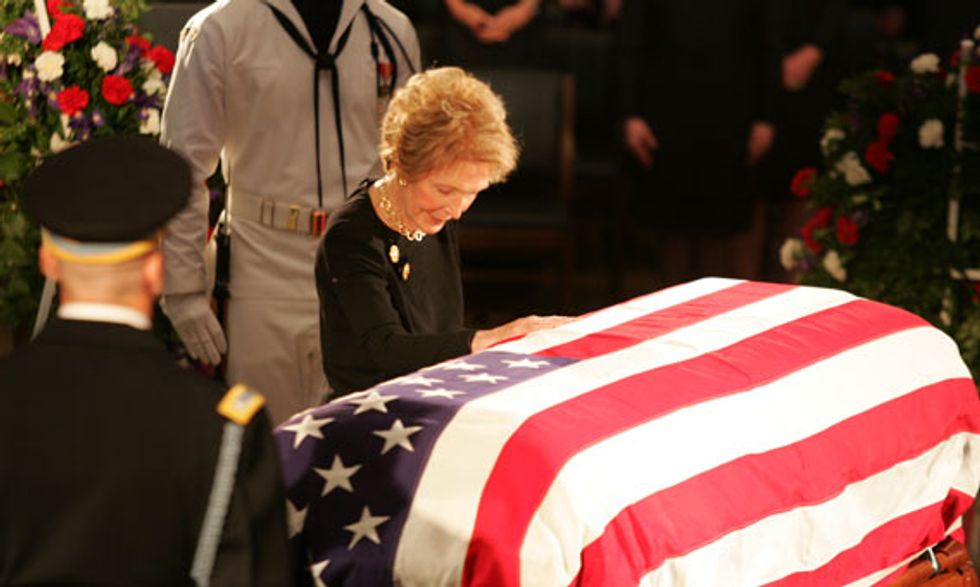 Credit: Source.
Nancy Reagan, whose public image was always glamorous, calm and always poised, only began to cry after soldiers and sailors handed her a folded American flag to drape over her husband's coffin.