President Donald Trump on Wednesday made a false and utterly weird claim that people were committing voter fraud by going to their cars and changing their clothes.
On Thursday, Star Wars star and Trump critic Mark Hamill trolled Trump and his ridiculous assertion on Twitter, showing off the various outfits he used to disguise himself as he pranced around casting votes for other people (he didn't really commit voter fraud, just so we're clear).
---
Hamill started by quoting Trump directly.
"When people get in line that have absolutely no right to vote and they go around in circles. Sometimes they go to their car, put on a different hat, put on a different shirt, come in and vote again. Nobody takes anything. It's really a disgrace what's going on."
Then the 67-year-old actor revealed his secret identities.
"Here's how I voted multiple times this year (plus one from back in the day)," Hamill joked.
From stormtrooper...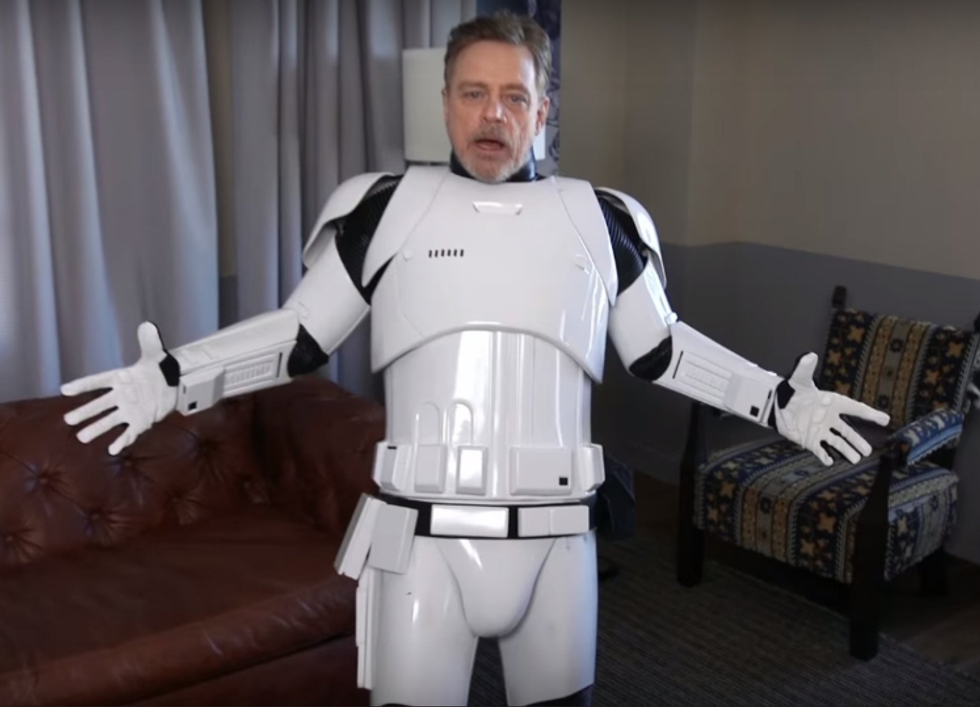 Mark Hamill/Twitter
To cop...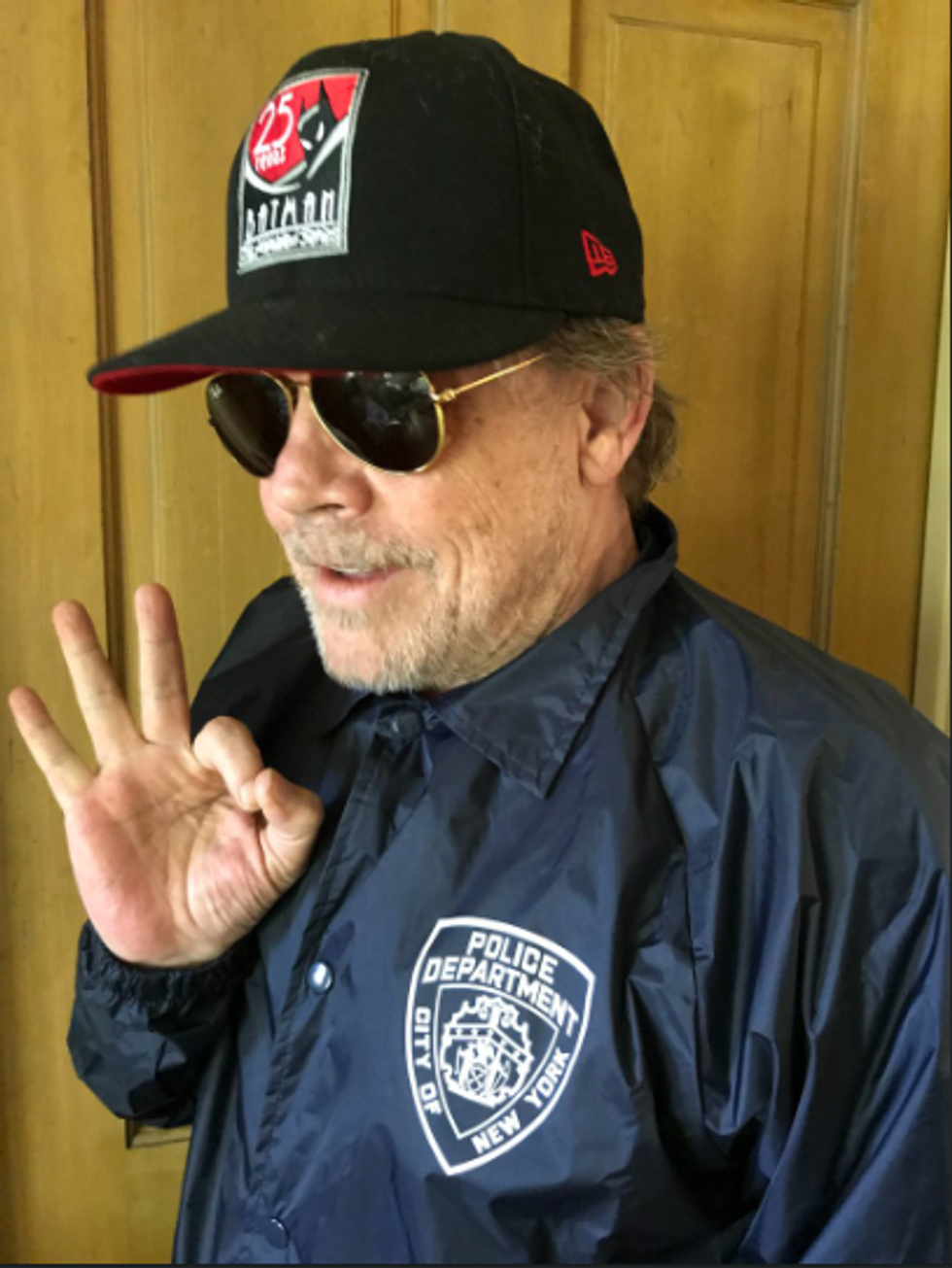 Mark Hamill/Twitter
And even as Darth Vader...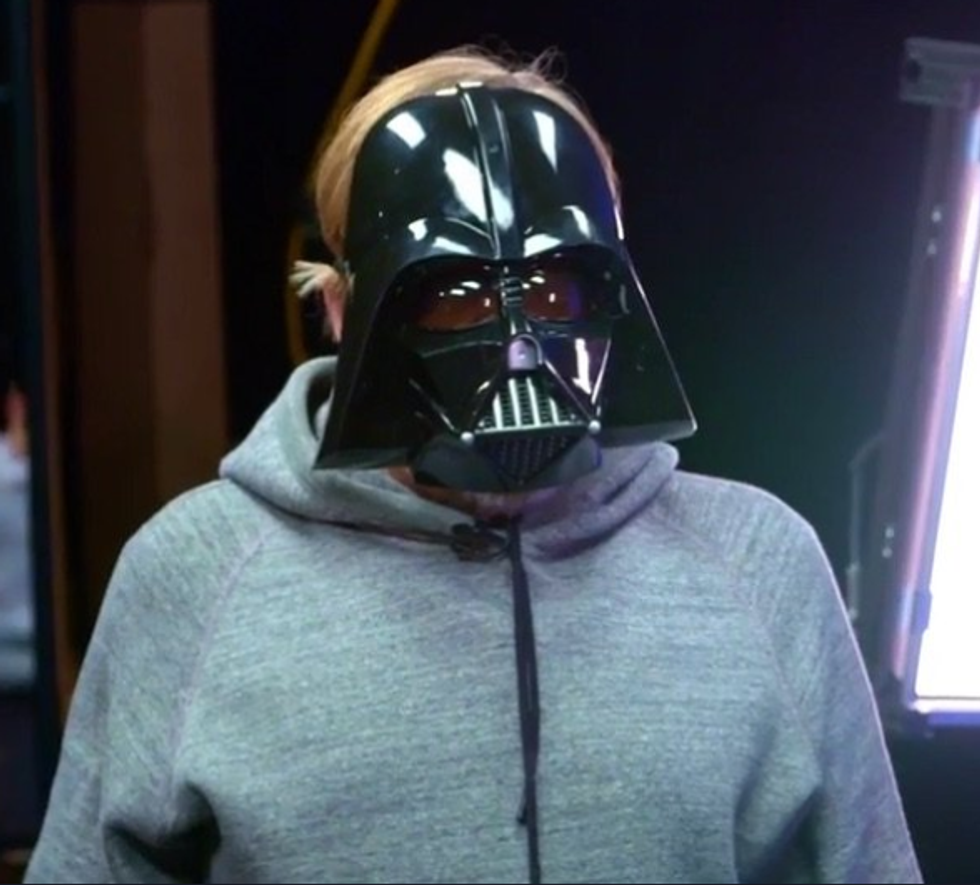 Mark Hamill/Twitter
Hamill was determined to cast as many votes as possible.
Though dressing as an imperial stormtrooper didn't fool anyone.
In fact, one person just couldn't. They couldn't!
As for the mustached gentleman in the black and white pic, well, your guess is as good as his.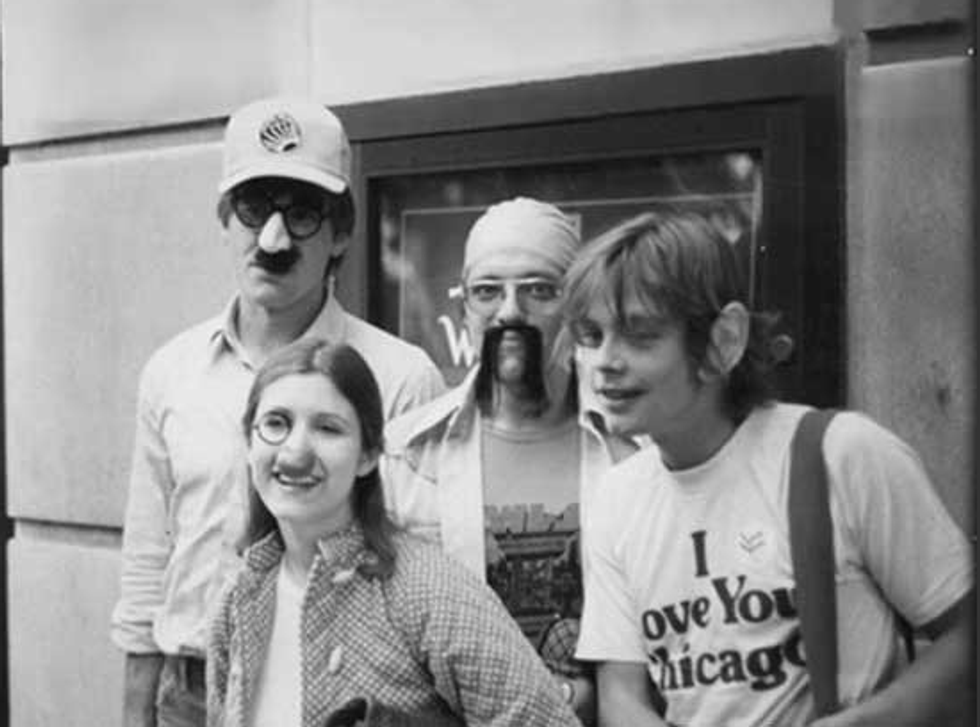 Mark Hamill/Twitter
Either way, Twitter urged Hamill to watch out. Trump's Space Force might find him.
Maybe space is where Trump belongs?
Maybe not.
Trump's paranoia about voter fraud isn't just baseless - it's gotten silly.
Maybe a Jedi mind trick would help put Trump at ease?
Perhaps Trump votes in different garb every time too, who knows.
Others sported their voting costumes.
We live in strange times.
In an interview with conservative outlet The Daily Caller, Trump claimed without evidence that the string of recent Republican losses was due to "potentially illegal votes."
The president insisted that there are people out there – somewhere – literally making rounds to the polls despite not being registered to vote.
"The Republicans don't win and that's because of potentially illegal votes," Trump complained, offering no proof to substantiate one of his favorite talking points.
Trump also claimed, in the same interview, that voter IDs are required to by cereal.
"If you buy a box of cereal — you have a voter ID," Trump continued. "They try to shame everybody by calling them racist, or calling them something, anything they can think of, when you say you want voter ID. But voter ID is a very important thing."
What is apparent, however, is that Trump doesn't really seem to understand how voting works.
Hamill has had his revenge.
Just out of curiosity, what does Rudy Giuliani, Trump's TV lawyer wear to vote?
Nevermind.