Few people have neutral feelings about Fox News. The conservative network, often accused of peddling fear and misinformation to its viewers, either outrages critics with its misleading, sometimes blatantly false, coverage or outrages dedicated viewers with stories of the Left's alleged insidious objectives.
Either way, the result is anger, and now there are numbers reflecting that.
---
A NewsWhip study found that Fox News posts dominate Facebook engagement - and the angry face emoji is the primary response.
NewsWhip published the results of a study of Facebook news feed content and Fox News posts got the most shares, comments, and reactions - almost 20,000,000 more than the closest competitor, NBC news.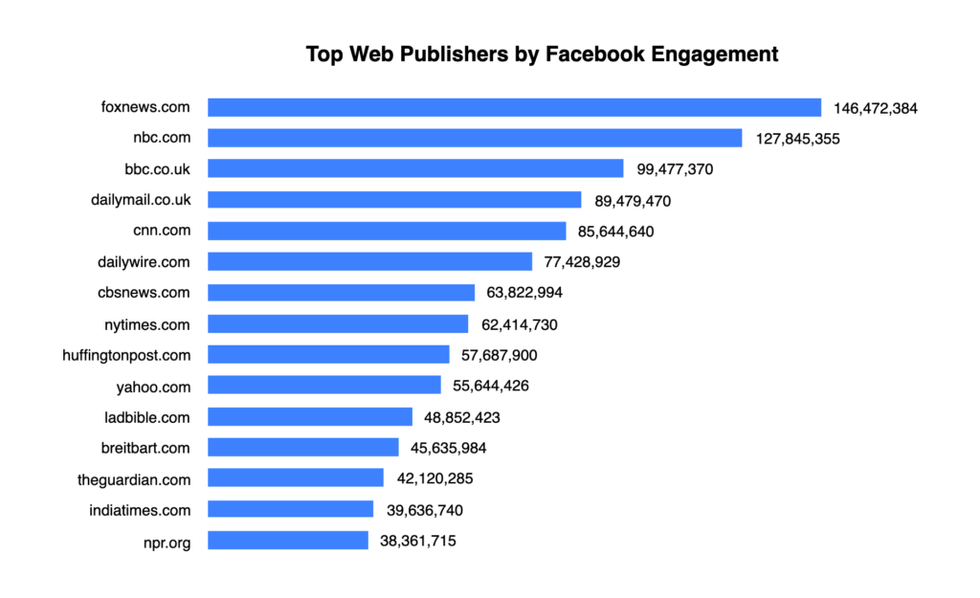 Top Web Publishers by Facebook Engagement, Screenshot, NewsWhip
That gap is even more pronounced when they looked at angry reactions alone: Fox News posts got 6,793,779 angry reactions. Breitbart came in second, lagging behind with 4,104,224 angry reactions.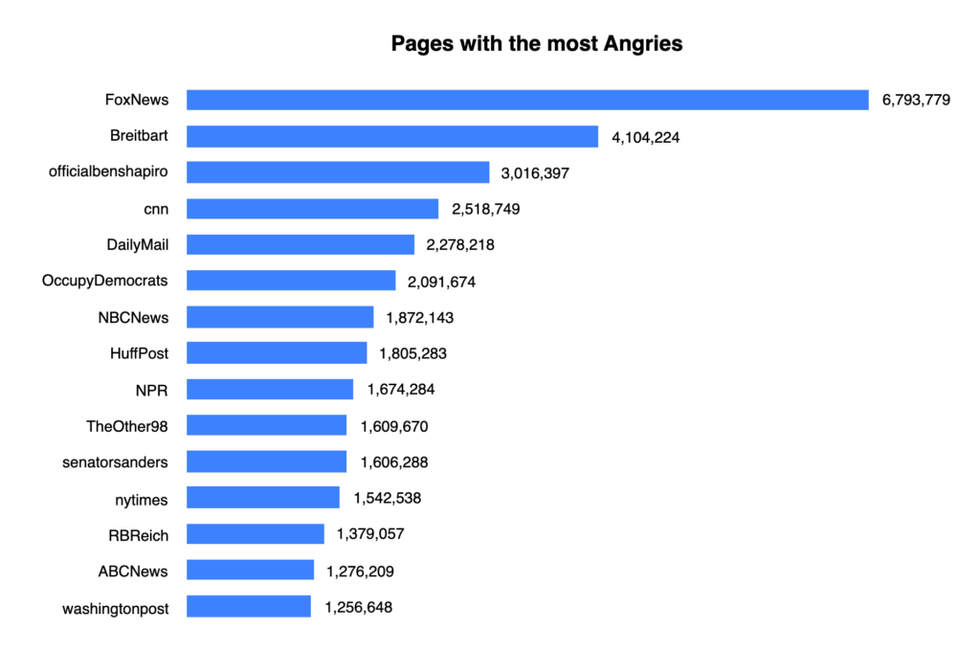 Pages with the most Angries, Screenshot, NewsWhip
Mark Zuckerberg announced last year that Facebook would be updating their algorithm to help people connect with each other. "You'll see less public content like posts from businesses, brands, and media," Zuckerberg said in a Facebook post in early 2018. "And the public content you see more will be held to the same standard -- it should encourage meaningful interactions between people."
Zuckerberg's algorithm overhaul seems to have been a bust - unless you count angry reactions to Fox News articles as "meaningful interactions."
"Politics was the main driver of Angry reactions in terms of pure numbers," according the NewsWhip report, "with Fox News driving the most angry reactions of anyone, with nearly double that of anyone else."
Less anger and more cat videos, please.